When Natasha and Kirk Hance relocated to a quaint farm in Fort Worth, Texas, their primary aim was to provide their five children and the rescue horses in their care with a spacious haven for forging bonds and thriving, according to a heartwarming story shared by ilovemydogsomuch.
Little did they know that their desire to create an idyllic haven for their family would lead to an unexpected expansion of their equine family.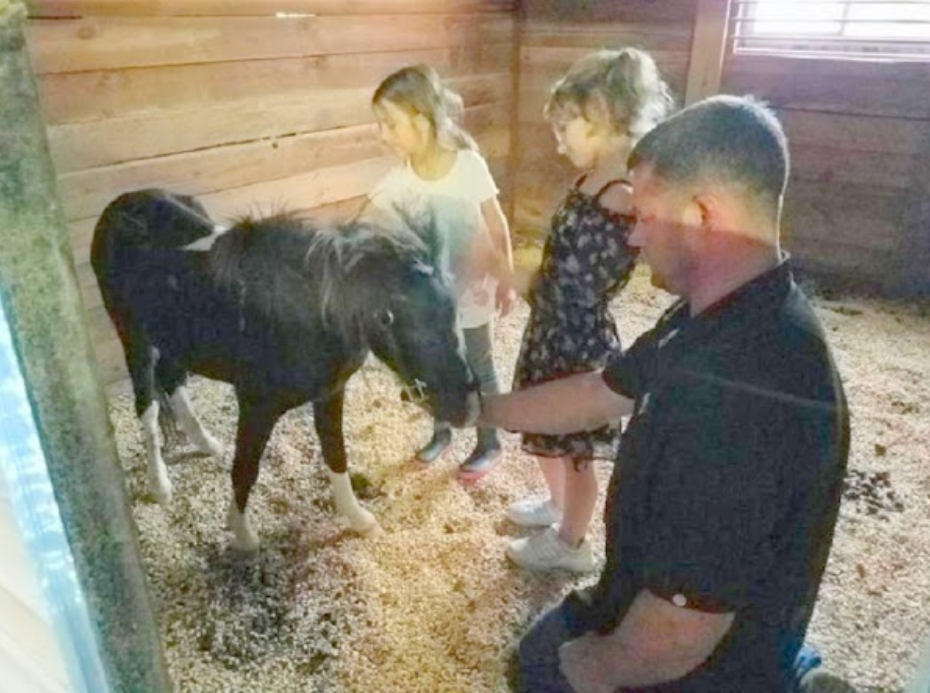 One fateful day, the couple stumbled upon a grim horse auction taking place in their local area. The majority of potential buyers at the auction were representatives from slaughterhouses catering to the high demand for horse meat in countries like China, Germany, and Switzerland. The heart-wrenching reality was that many of these magnificent animals were destined for a tragic end.
Kirk Hance, driven by compassion and a desire to make a difference, stepped in and made a decision that would change the lives of two miniature horses at the eleventh hour. Just moments before they were to be transported to the slaughterhouse, Kirk became their unlikely savior.
One of the rescued ponies, Tobias, bore the scars of extreme neglect and abuse. He bore the emotional wounds of his harrowing past, perpetually hanging his head and staring at the ground, as if trying to escape his traumatic memories. He shied away from any attempts at human touch or affection.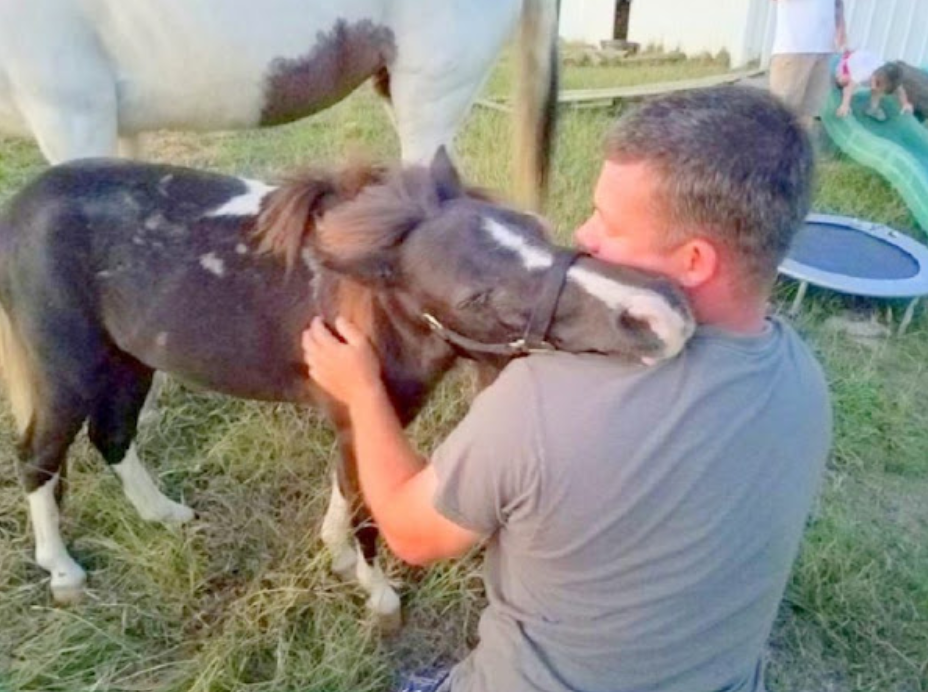 Kirk, deeply concerned about the horse's severe depression and emotional trauma, embarked on a journey to help Tobias rediscover trust and happiness. It wasn't an easy task, but Kirk was determined to show Tobias that his newfound love and care had no strings attached.
After 48 hours that must have felt like an eternity, the light of realization finally dawned on Tobias. He comprehended that he had been rescued, and the love and care he was receiving were genuine, without any hidden motives. It was a profound moment when Tobias embraced Kirk as his newfound father, wrapping him in a heartfelt hug that radiated relief and happiness.
A heartwarming video captured this moving moment, a testament to the resilience of these incredible animals and the power of love and compassion. To witness Tobias finally recognizing that he was safe and secure, watching him express his gratitude through an affectionate hug with Kirk, is nothing short of heart-melting.
Click the video below to witness the heartwarming transformation of Tobias, as he embraces Kirk and begins a new chapter in his life filled with love, care, and hope.