This amazing dog saved a small newborn baby buried alive by his mother.
She left him when she was 15, trying to hide her pregnancy from her parents.
Ping Pong is a dog that explored a field in Thailand, and its owner said that he then saw a small leg that was slightly protruding from the ground.
Soon the baby was taken to the hospital where she was found to be healthy.
Usa Nisaikha, the owner of this beautiful dog said Ping Pong lost the ability to use one leg after hitting a car.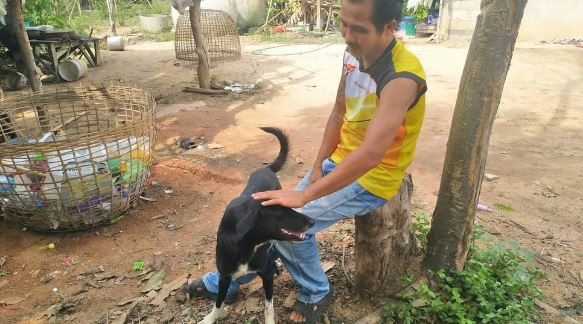 Nisaikha says he is a very good dog who always listens and helps when needed.
This unfortunate event resulted in the indictment of this mother. She is charged with abandoning a child and attempted murder.
Panuwat Puttakam of Chum Phuang Police Station told the Bangkok Post that she is now being cared for by a psychologist and her parents.
According to him, the girl is sorry for what she did.
Still, her parents will raise this unfortunate little baby.