In a heart-wrenching incident, an English Mastiff, who weighed only a fraction of what she should have, endured the cruel fate of being cast aside like a discarded object. This could have marked the tragic end for many dogs, but for Violet, a resilient survivor, the kindness of a Good Samaritan has paved the way for a new beginning.
A word of caution: Some of the images of Violet may be distressing to sensitive readers. Further updates will be provided at the conclusion of this story.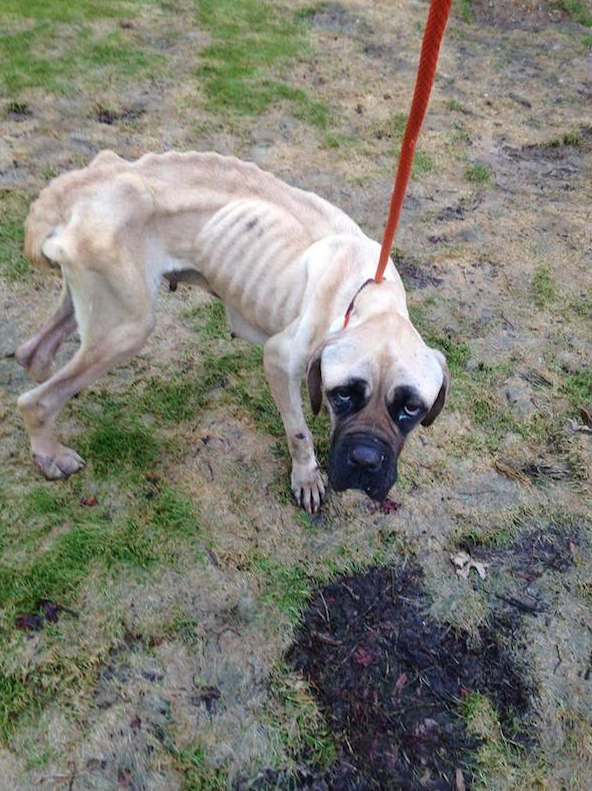 Reports indicate that an observant individual witnessed the heart-wrenching act of a large dog being callously thrown from a moving car in Clinton, Maryland. Promptly, a Good Samaritan intervened, coming to the aid of this distressed canine. The dog, later identified as Violet, was transported to Prince George's County Animal Control, and her life took a fortunate turn when she was rescued by Mutts Matter Rescue. She was subsequently placed in the capable care of volunteer Debbie Gretz, who possesses extensive experience in rehabilitating severely emaciated dogs, much like Violet.
Debbie's heartfelt words, shared on Facebook upon first meeting Violet, captured the depth of emotion in this rescue mission: "Tears roll down my cheeks as I run my hand over her soft fur, hugging every bone in her body. She will stand up and walk to me… I am surprised she can even do this. I am at a loss for the words to describe her condition. So happy to have her here with me. Send all of your good thoughts, prayers, positive energy, whatever you can send her way".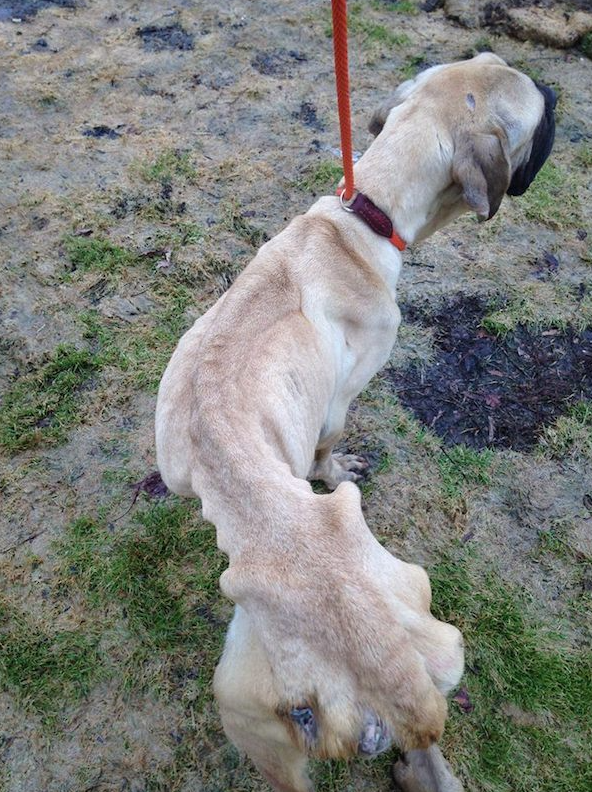 Violet's initial weight upon rescue was a mere 60 pounds, a fraction of what a dog her size should be. Debbie's loving care revealed the extent of the challenge ahead, as Violet needed to gain a substantial 80 to 90 pounds to regain her health.
Violet bore the visible scars of her past, with multiple pressure sores scattered across her body, a telling sign that she may have been kept in cruel confinement, possibly used for breeding.
Debbie embarked on a journey of nourishment and recovery for Violet, providing her with several small, nutritious meals daily to gradually restore her health and weight. The remarkable bond that formed between them was evident in Violet's tail-wagging excitement every time Debbie made an appearance. Debbie recounted: "When I sat on the sofa to talk to her, she walked over to me and put her head in my lap. I thought I would just melt. She is just so sweet even after being treated so terribly".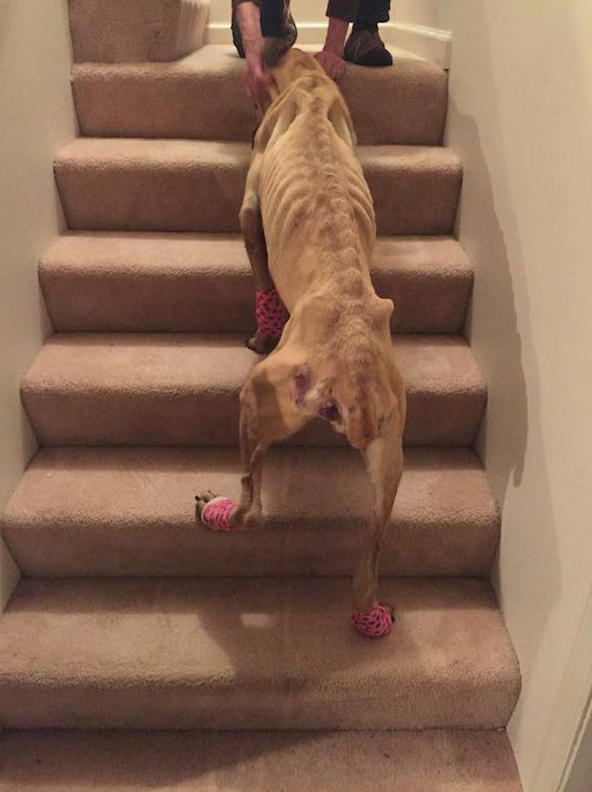 While Violet's journey to recovery is far from over, she is already basking in the warmth of attention and affection, learning to navigate stairs, enjoying walks with newfound friends, and experiencing the joy of being a cherished member of a loving family.
In response to this heartbreaking case, the Humane Society of the United States (HSUS) has offered a $5,000 reward for information leading to the identification, arrest, and conviction of those responsible for Violet's abuse. If you possess any information, please contact the Prince George's County Animal Management Division.
Update: October 2016
Time has passed, and Violet's transformation is nothing short of miraculous. Under the devoted care of her compassionate caregiver, she has thrived, gaining back her health and vitality.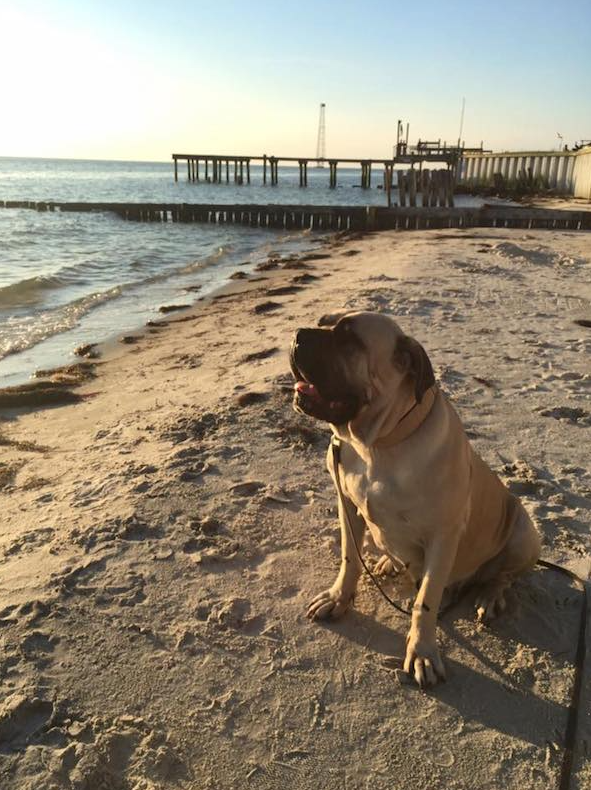 Violet now tips the scales at a robust 138 pounds, a testament to her incredible resilience and the unwavering commitment of those who stood by her side.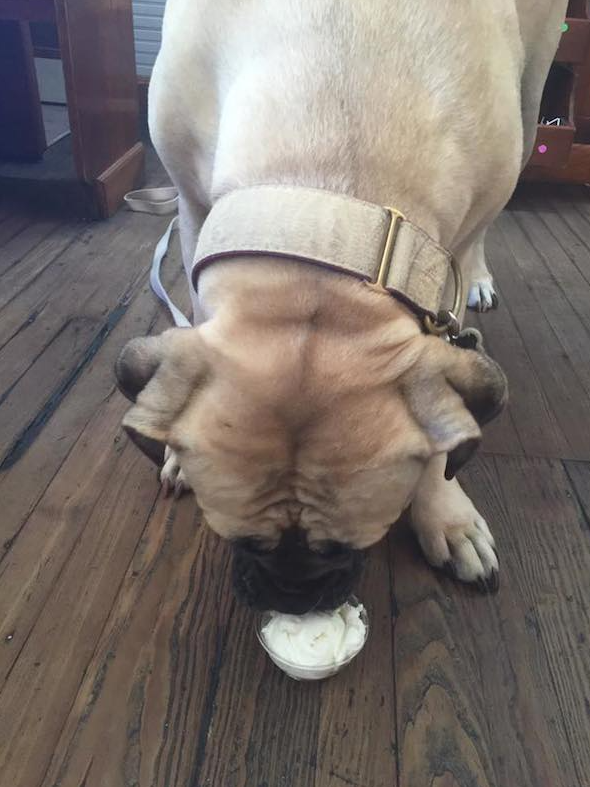 Violet's days are now filled with joyful moments, including beach outings and a newfound sense of belonging within a loving family.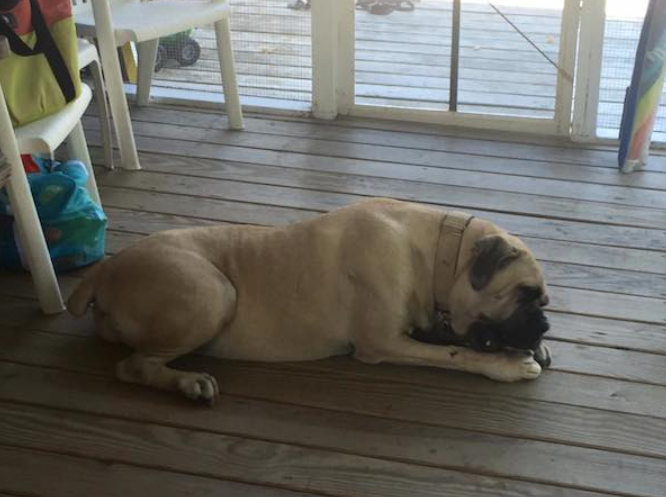 Violet's story is a shining example of the power of compassion and resilience. Share her journey with your friends and loved ones to spread the message of hope and the enduring spirit of survival.