A heartwarming tale unfolds as we recount the miraculous journey of a Siberian Husky who was once plagued by mange and found salvation on the streets of Sacramento. With a determined rescue mission, this canine was taken under the care of the compassionate team at Front Street Animal Shelter.
The initial arrival of this canine, marked by sickness and severe malnutrition, invoked a touching statement from the shelter: "Sick, starving but finally safe". Despite the ordeal she had endured, the Husky displayed an astonishingly kind and gentle demeanor towards the shelter staff. It was this sweetness that earned her the name "Sugar". Her journey of recovery commenced in December 2015 when she found refuge at the shelter.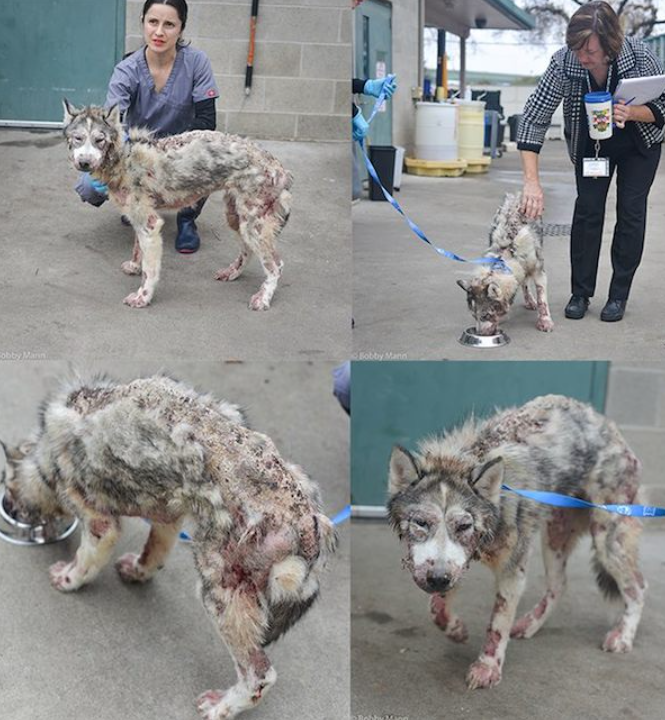 Just before Christmas, Sugar embarked on a new chapter as she was welcomed into a foster home. Here, she crossed paths with another dog named Piel, who was also on the path to recovery from burn wounds. A heartwarming friendship blossomed between the two, offering each other the much-needed companionship and support during their healing processes.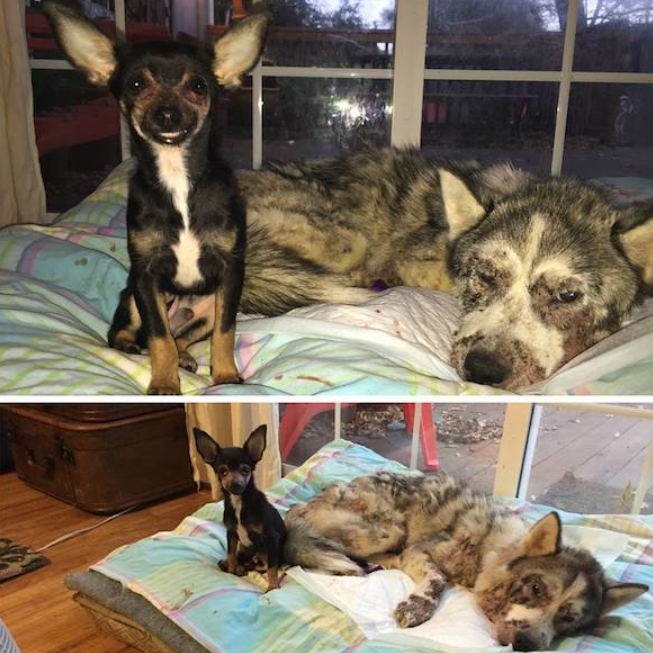 Sugar's battle against mange presented its fair share of challenges, especially when she exhibited an allergic reaction to her medication. Adding to the complexity of her situation, she seemed to be experiencing episodes of "vertigo or another disorienting condition", prompting the shelter's team to embark on a quest for answers. While undergoing various tests, Sugar received loving care from her foster family, ensuring that her holiday season was filled with warmth and affection.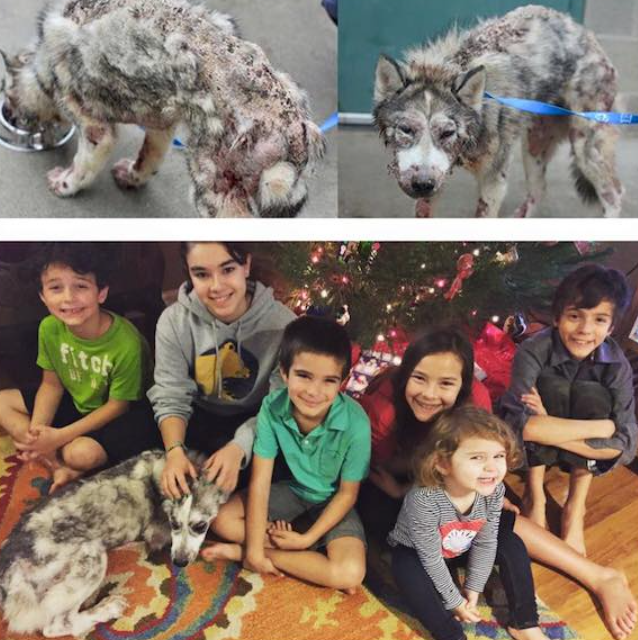 The root of her dizziness was traced back to the oral medication, leading to a change in treatment. Medicated baths were introduced to alleviate her skin issues, providing her with soothing relief. The sensation of warm water and gentle care must have been a source of comfort for Sugar.
In a heartening turn of events, a surprise visit from Sugar revealed significant progress in her recovery. The shelter's dedicated team identified a medication that she could tolerate without allergic reactions, while her foster family continued their diligent efforts in providing her with therapeutic baths.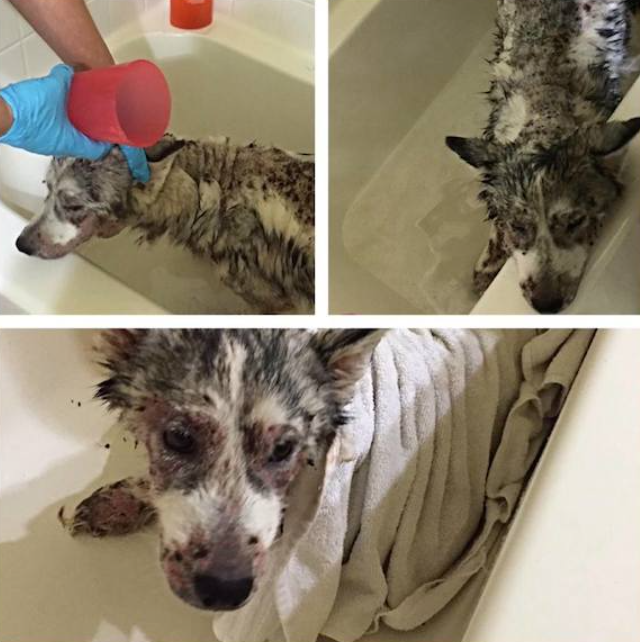 An update from the shelter radiated positivity: "Sugar's coat is starting to regrow, and she's turning into an exceptionally loving lap dog!" Though her journey to complete recovery was far from over, the accompanying photos showcased a content and thriving Sugar, demonstrating that life had taken a beautiful turn for her.
The narrative of Sugar's transformation is a testament to resilience and the power of care and compassion. As she continues on her path to restored health, it's clear that Front Street Animal Shelter will have no trouble finding a permanent and loving home for this incredible survivor.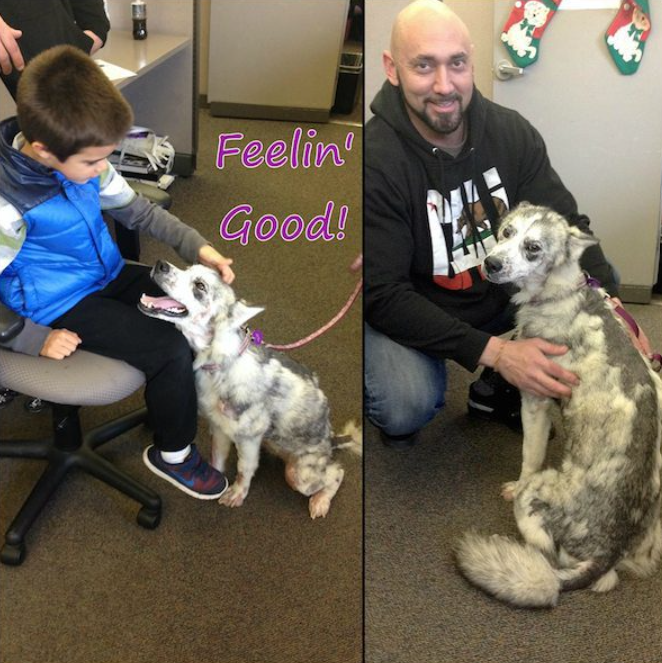 Fast forward to November 2016, and the story of Sugar takes a heartwarming twist. No longer resembling the mangy dog she once was, she has found her forever home in Oregon, where she is living the good life. Her days are now filled with outdoor adventures alongside her new family and furry siblings. There are even plans for her to learn how to paddleboard, a testament to her remarkable recovery journey.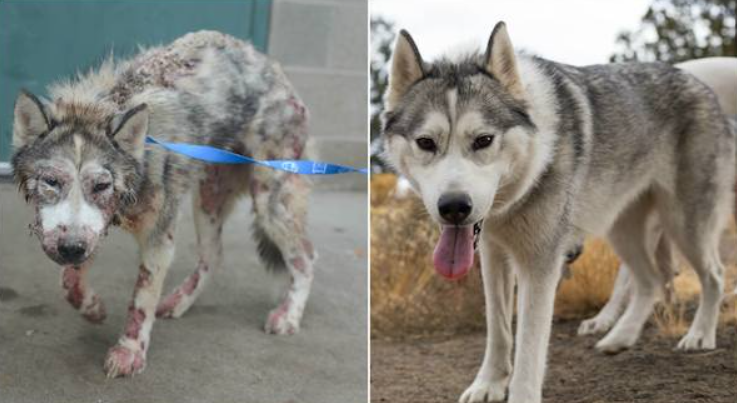 In a poignant juxtaposition, a before-and-after photograph from October 2016 beautifully encapsulates the incredible odyssey that Sugar has undertaken. This heartwarming tale is a testament to the transformative power of love and care.
Let us share Sugar's incredible journey of rescue and recovery with our friends and family, as a reminder of the resilience of animals and the compassion that can change their lives for the better.