It is very sad to see any animal that cannot run. Animals are free, they enjoy freedom.
This little horse unfortunately didn't have that opportunity, but then some wonderful people showed up. They gave him the opportunity to enjoy his freedom in the best possible way. They did this by making him a wheelchair.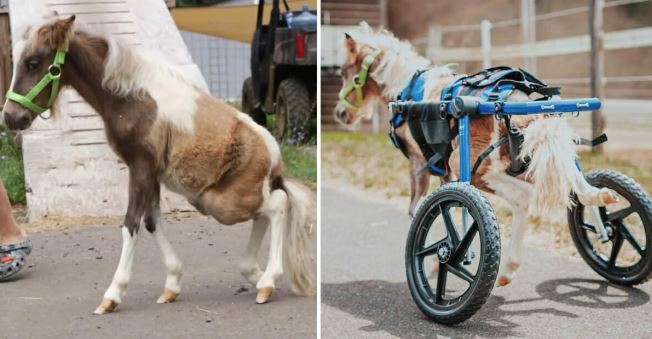 This little horse is really too cute, but unfortunately he was not very lucky after birth. His name is Turbo. According to Walkin' Pets, due to problems with the kneecaps, he could not stand on two legs normally. It's about his hind legs.
Megan Pereira is one of those who founded a place that helps animals get on with their lives. It is about Road to Refuge Farm Sanctuary.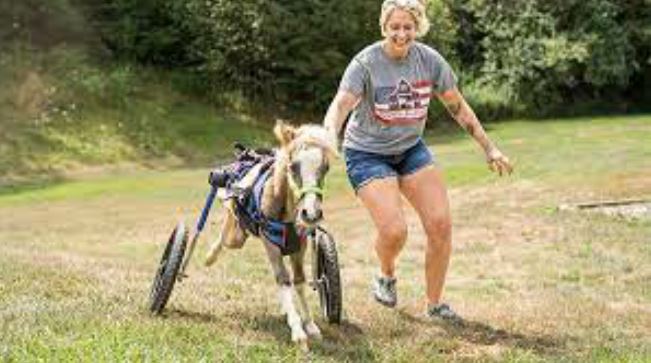 When she found out about this unfortunate horse, she tried her best to change his life.
She decided to help him live a normal life regardless of the defects he was born with.
As she says, this two-month-old adorable creature is as playful as any other. Regardless of everything, he wants to enjoy life.
The people at Walkin' Pets have been very helpful with the devices that are needed.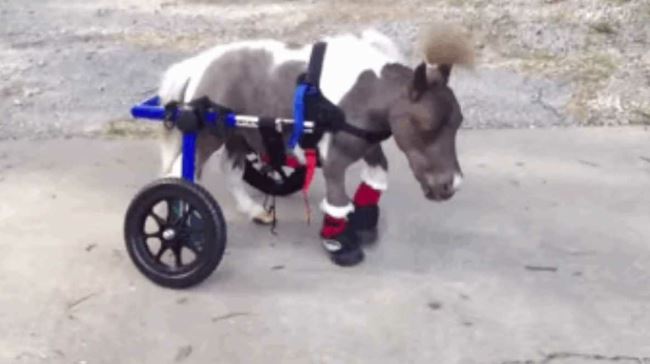 As soon as Turbo was brought the necessary wheelchair, everything changed. His life immediately got better.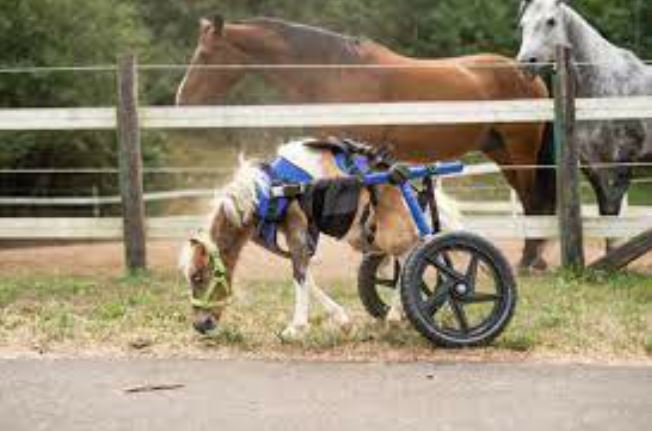 Those unreal scenes when Turbo finally ran on his own almost brought Megan to tears. She was really happy that they were able to help him.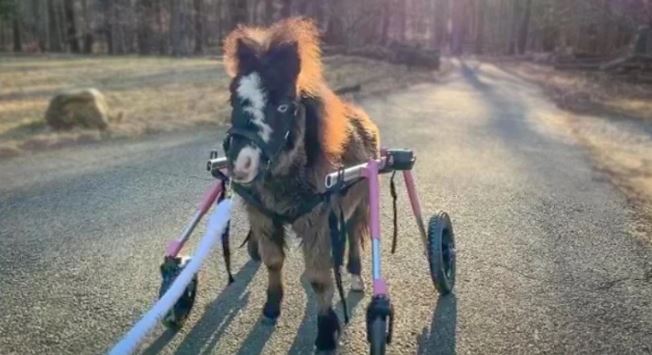 Although this is about Turbo, Walkin' Pets have helped many other animals as well.
It is wonderful to see this adorable horse now having a better life.
Source: The Animal Club