During one sunny day, the lion family enjoyed a walk. Everything was very nice, but at one point they ran into a small problem. It was a small river. This whole situation in the South African Mala Mala Reserve was monitored by Cameron Inggs. This park ranger filmed the mother of the lions and her four cubs.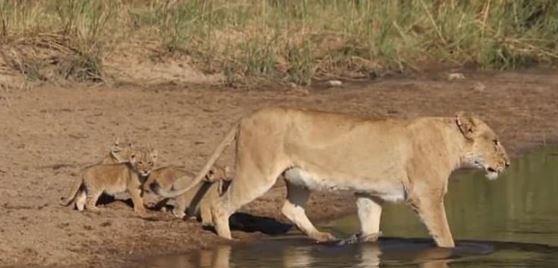 Although there was an obstacle in front of them, they had to try to cross it. The mother crossed the river, and the cubs followed her closely. After that, one of them went after his mother. Of course that little lion was not completely sure of himself and his ability to cross that river. Yet in the end he succeeded regardless of the depth of the water.
Two more little lions looked up to their brother. Immediately after him, they set out to cross the obstacle. It didn't take them long to succeed.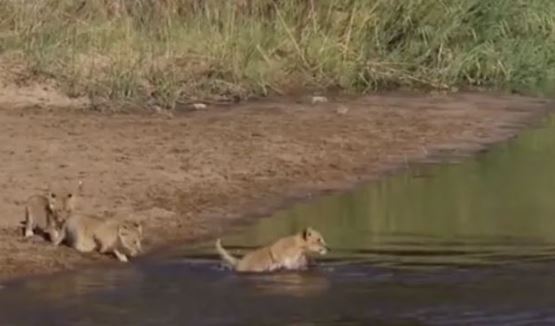 The last little lion was quite insecure about himself. In the end, though, he realized he had to try if he wanted to be with his family. It's nice to see that everyone managed to cross the river after their mom. Now they are together again.
Otherwise these animals don't like to go into the water if they don't have to.
Enjoy this beautiful video: