In the United Kingdom, one woman is on a mission to ensure that our four-legged companions spend their final days filled with happiness and love.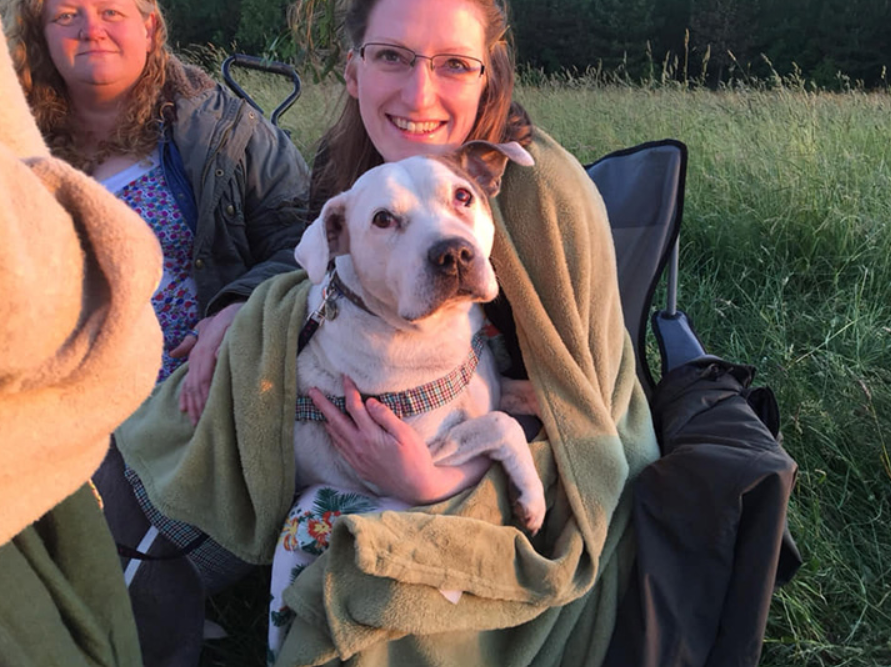 Nicola Harrison embarked on this heartfelt journey when she began volunteering at a local kennel. It was there that she made a remarkable decision to open her home to some of the dogs, most of which were strays, in a bid to rescue them from the tragic fate of being euthanized.
Today, Nicola is the driving force behind the Grey Muzzle Canine Hospice Project, a sanctuary she has established at her residence in Mansfield, Nottinghamshire. Her primary focus is to provide end-of-life care for abandoned and terminally-ill dogs who are left with less than six months to live.
Nicola goes above and beyond to ensure that these precious dogs experience the best of what life has to offer during their remaining time. She crafts individual bucket lists for each dog, throws them birthday parties, and even treats them to special steak dinners.
"We take them to the local dog-friendly pub, where they get to enjoy a steak dinner. Many of these dogs have endured a difficult life, used for breeding or guarding purposes. When they fall ill, they're often deemed worthless and abandoned", Nicola shared with Metro.
For each dog, Nicola invests up to $500 to grant them a memorable and cherished end-of-life experience. The duration of their stay can vary, with the longest she's cared for being a year and the briefest, a mere two weeks. Regardless of the time spent, Nicola is rewarded by the knowledge that she made their final moments truly special.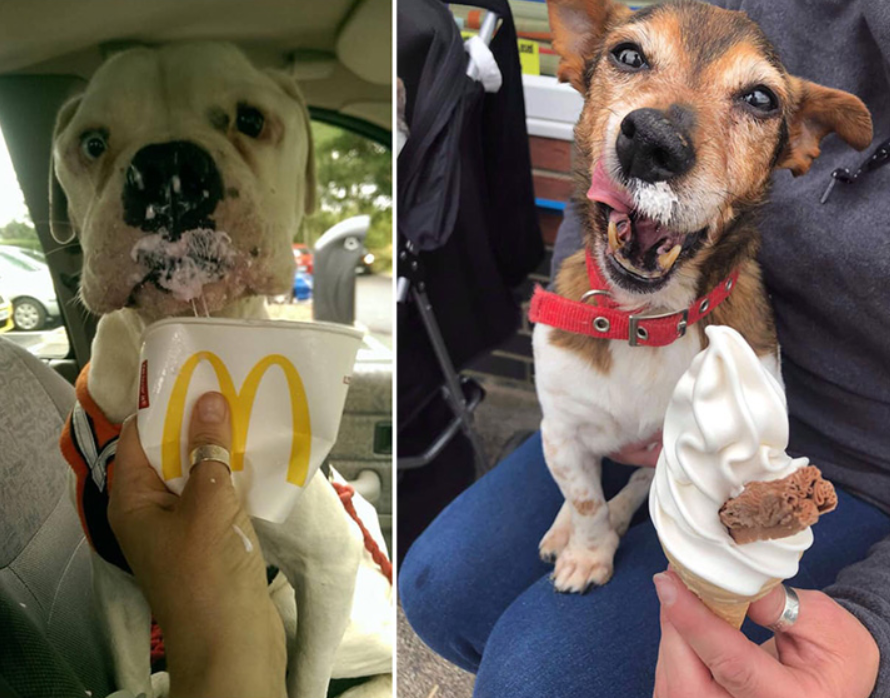 "As I don't know their exact birthdays, we throw each one a birthday party", she added, emphasizing the need for these dogs to feel loved and secure. "I genuinely believe they deserve a dignified conclusion to their lives."
Nicola, a retired nurse, initially bore all the expenses for these dogs out of her own pocket. However, she now receives donations from hundreds of supporters online to continue this invaluable work.
"Each dog costs around £500, which includes their transportation to my home, the creation of their bucket lists, and veterinary bills. Although it's incredibly fulfilling, about a year ago, I started accepting donations because I couldn't manage it solely from my own resources."
While caring for dogs in their final days brings immense joy, Nicola acknowledges that it is also a deeply emotional and, at times, heart-wrenching experience.
"We form strong bonds with them, and the emotional intensity is overwhelming. We grieve and mourn when they depart, which is why we need breaks in between", she expressed.
The Grey Muzzle Canine Hospice Project has a presence on Facebook, and those interested in supporting this incredible cause can make donations to ensure that more dogs have the opportunity to enjoy a beautiful conclusion to their lives.
Source: Sunny Skyz