Being an overlooked pup in an animal shelter can be quite a challenging situation. Witnessing other dogs coming and going every day must be tough, especially if you're a friendly and sociable boy like Rush!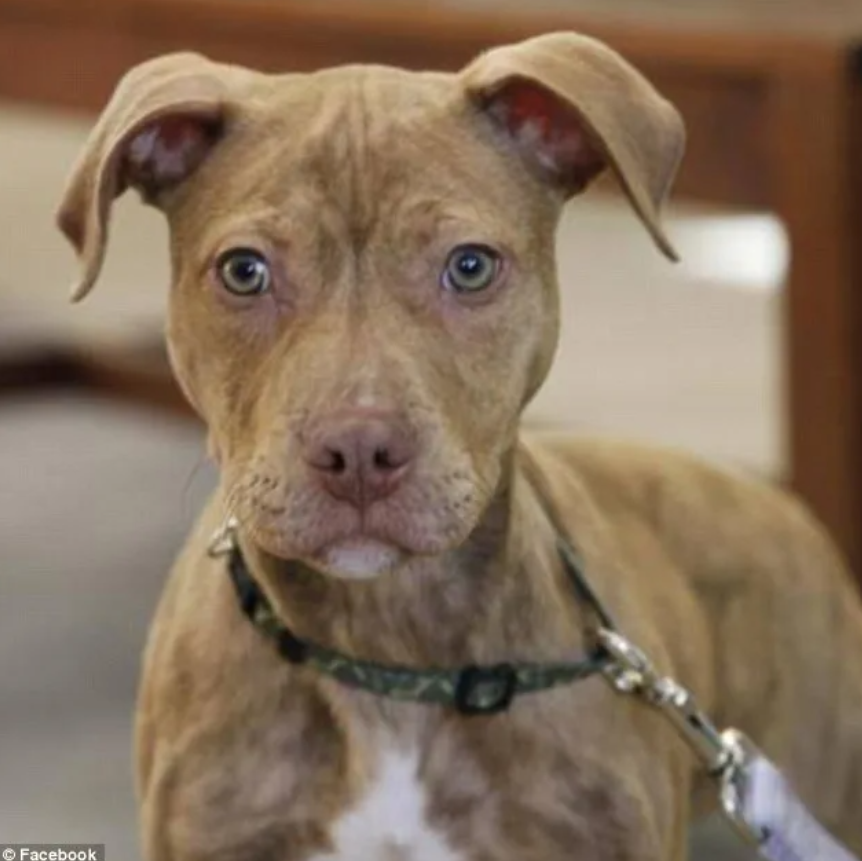 This adorable Pit Bull found his way to the SICSA Pet Adoption & Wellness Center in Dayton, Ohio as a stray pup. After initially being adopted by a family, he was sadly returned to the shelter, leaving him on the quest to find a forever family to call his own.
His longing to finally secure a forever home was unwavering, and he decided to do something incredibly endearing to make it happen.
Living his entire life without a permanent home must have been a hard journey for Rush. Every time a family or an individual entered the shelter, his hopes soared high, only to be deflated when he saw them leaving with another dog.
But Rush never lost hope, nor did he ever cease to be enthusiastic about the prospect of finding a loving home. He defied the stereotypes often associated with Pit Bulls, showcasing his true "good boy" nature.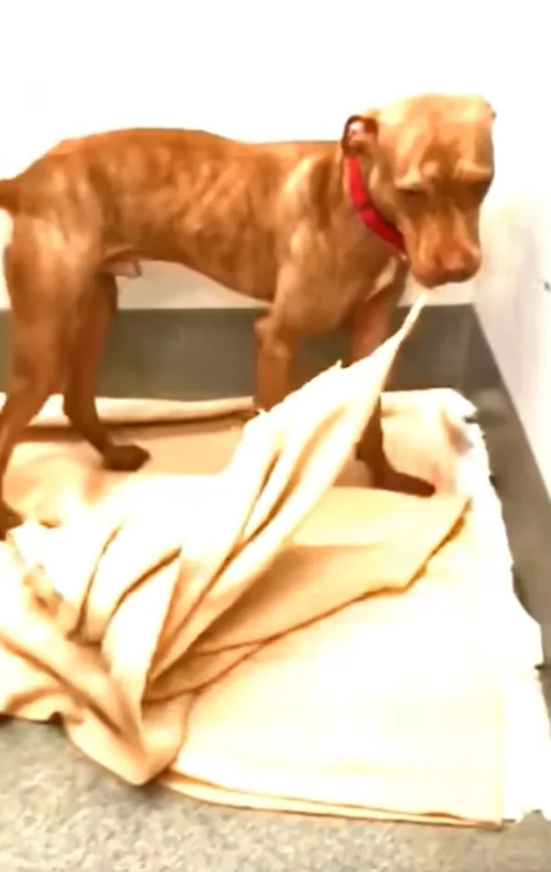 One day, he embarked on a novel endeavor, something he had never attempted before. With determination, he grasped a bedsheet with his mouth and neatly tucked it around his bed to make it look inviting.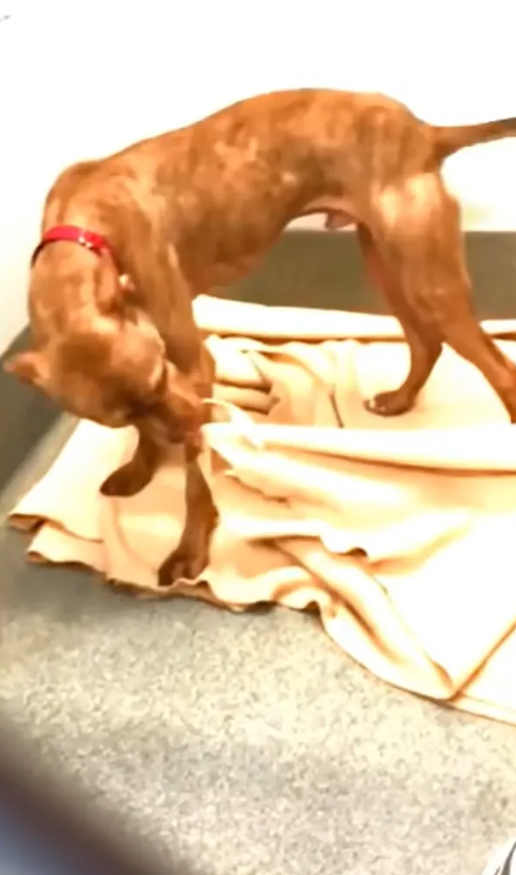 When the SICSA volunteers witnessed Rush's sweet gesture, they couldn't believe their eyes. Leah, one of the volunteers, captured a video of Rush making his bed, and it quickly went viral.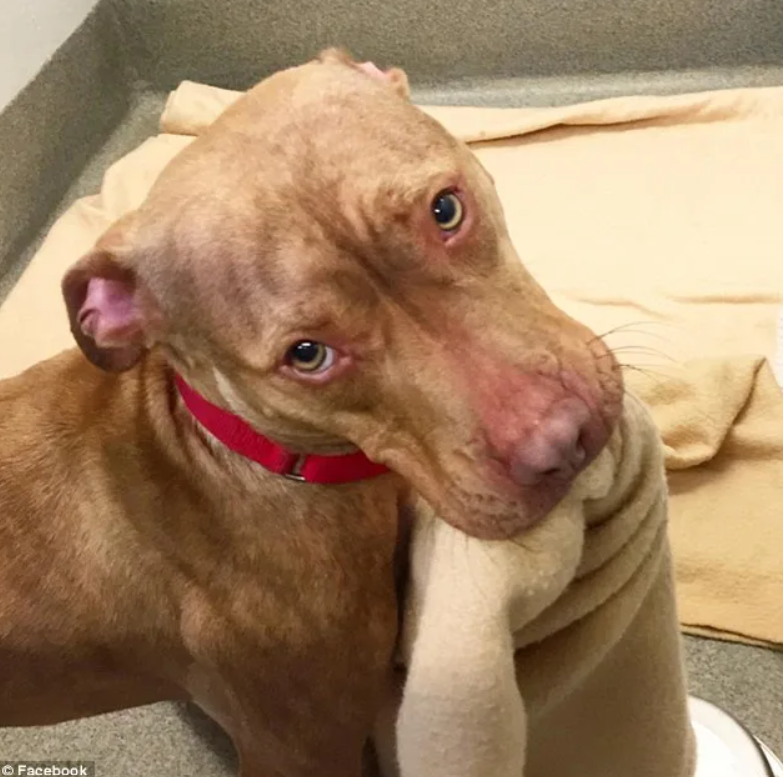 In no time, the video captivated the hearts of millions of people around the world, evoking heartwarming reactions and melting the coldest of hearts.
What made this story even more incredible was that Rush continued to make his bed every day, as if he knew that a family was just around the corner waiting to adopt him.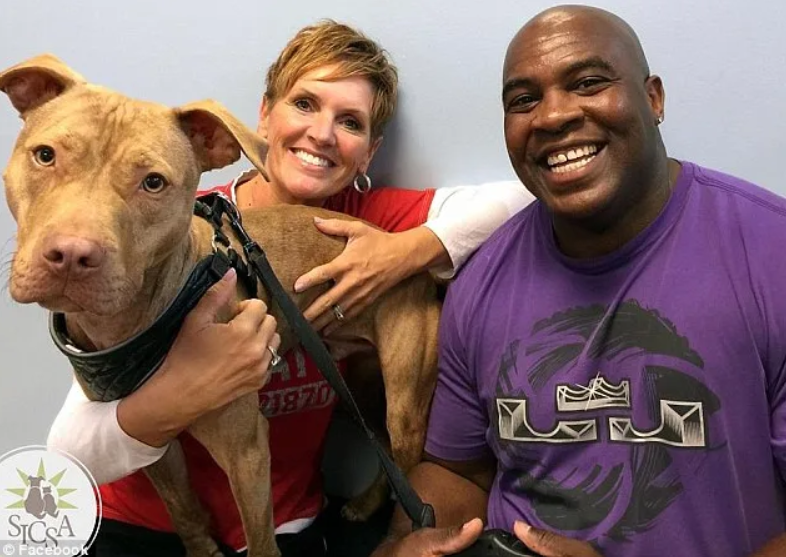 Leah's video undeniably altered Rush's destiny for the better, as adoption applications began flooding in.
However, among the numerous applications, there was one couple from Dayton, Ohio, who had a special place in the hearts of the people at SICSA.
Angie and Ronnie Wallace had recently said goodbye to their beloved dog due to a degenerative illness. Though they hadn't initially planned to adopt another dog, when they saw Rush's video, they knew they had to apply for him.
"She said: 'I think I want him,' and I said: 'Okay'", Ronnie recalls.
They visited the facility to meet Rush, and the bond was formed instantly. Rush welcomed his new pawrents with open paws, elated to be leaving his kennel for good.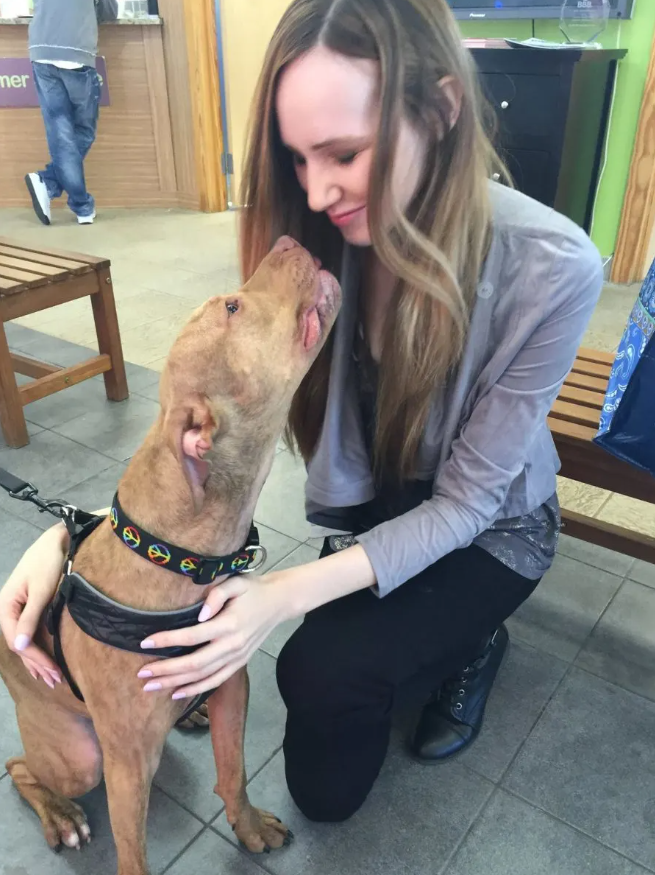 Even as he began living his best life, Rush never forgot his humble beginnings.
His human mom decided to give him the chance to visit his old family one day, and Rush cherished the moment. He showered everyone with the sweetest kisses. Jessie, Rachel, Sydney, and his foster parents, Allison and Mike, were overjoyed to see Rush so content and fulfilled after all this time.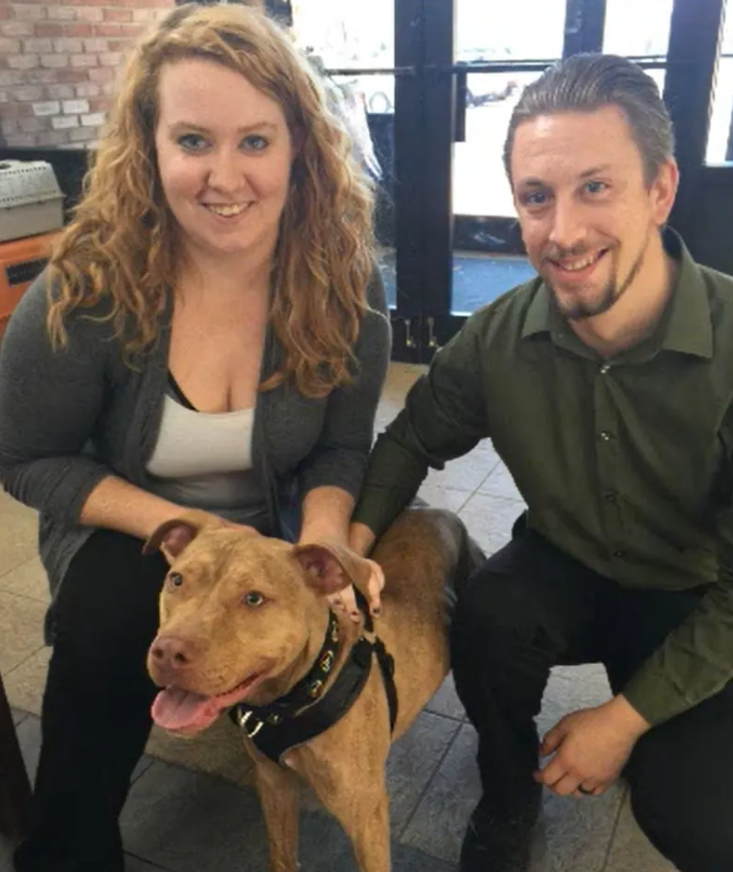 They had always known he was a good boy, and now, he had found the right time and the right people to recognize it!