Sometimes you need to know when to give up on everything even though it will break your heart. This is called true love.
The boy from Mexico, who is only twelve years old, had to decide on something that will hurt him a lot, and that is to take his puppy, whom he loves immensely, to the rescue group Refugio Xollin. He did all this just to protect him.
They found a small pit bull in the box with a message saying why the dog was brought there.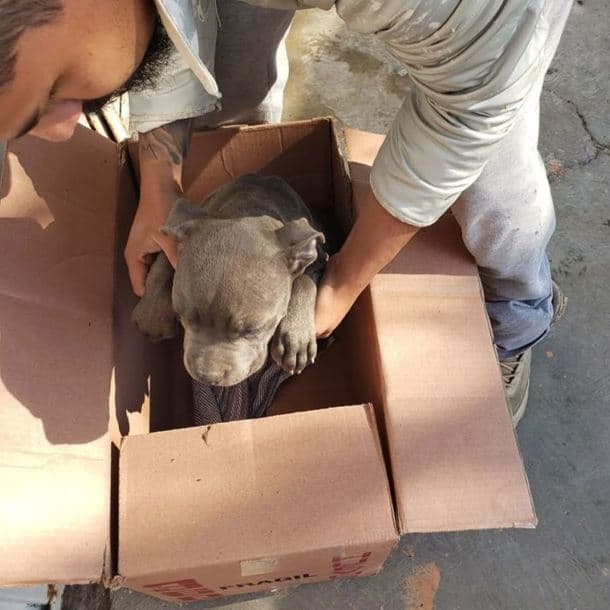 Xollin
The rescue center called via Facebook and said that someone had left the dog at the entrance to the shelter, and there was still a message and a small toy for the dog in the box. According to them, the message was written by a child and explained that his dad always abused the dog and soon wanted to get rid of him by selling him. This is the reason why the child brought the dog, to save him.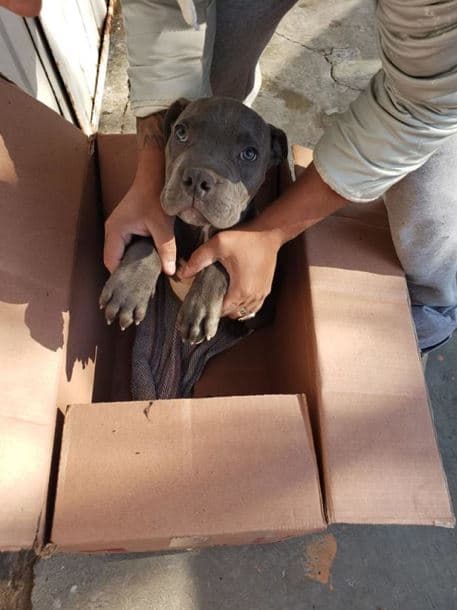 Xollin
This sad explanation stressed all the people working in the shelter, so they decided to share it all on Facebook.
People all over the world have offered to help and have only words of praise for this boy, who has given up what he loves most because of it.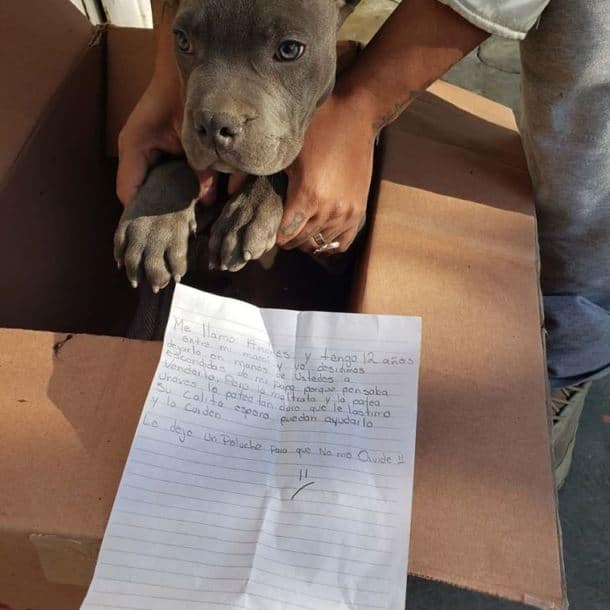 Xollin
The message revealed that the person who brought the dog was actually a 12-year-old boy named Andrés. He adored that dog, but the circumstances in their lives did not allow him to keep it, just for the safety of the puppy.
In the message, Andrés wrote that ugly revelation, that his father had mistreated the pit bull, that he had beaten and harassed him.
That is the reason why his mother and he decided to take such a step in order to protect the dog. They believe that this way they will have a better life, although they will not be a part of it.
Xollin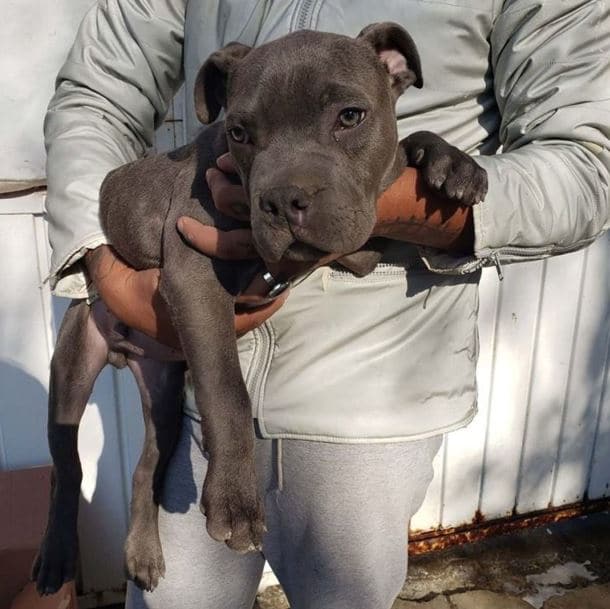 Xollin
Andrés experienced a great deal of pain, a heartache that he passed on to all of us on paper. It was quite clear and obvious to all the employees there how much this boy loved his dog, and everyone was fascinated by his message and sympathized with him.
The pit bull was named Rene, and during the examination they found that he had several small fractures on his tail, as well as parasites. But the good thing about all this is that good people now take care of him and offer him all the attention and treatment with a warm home.
When this story about the unfortunate dog was published, soon only requests began to arrive that they wanted to receive him in their home, so this was expected.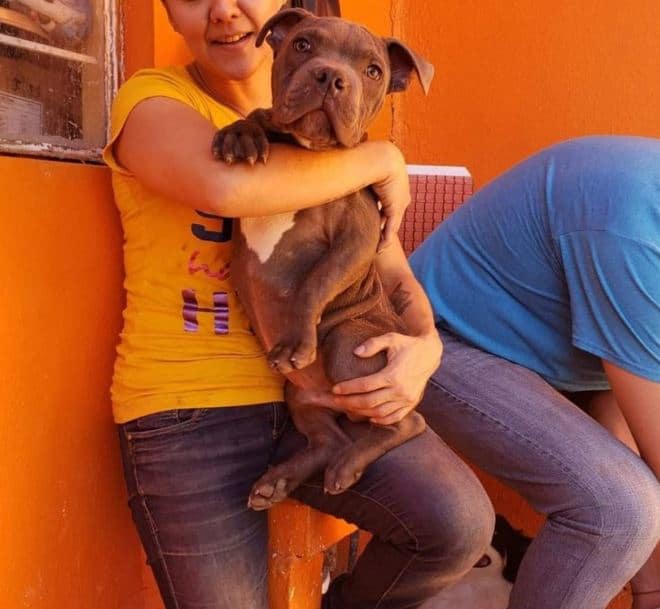 Xollin
Andrés had to decide what he didn't really want, but he was very brave and put his puppy's life ahead of his happiness, even though it was clear to him that it was their greeting.
Kudos to the boy on this big gesture that shows how much he actually loved that dog and how selflessly he treated him. It's hard that all of this has happened at all, but thanks to Andrés, Rene can start a new happy life.