Hardly anyone could have guessed who would appear at this wedding.
It is about a beluga whale that simply wanted to know what it was all about.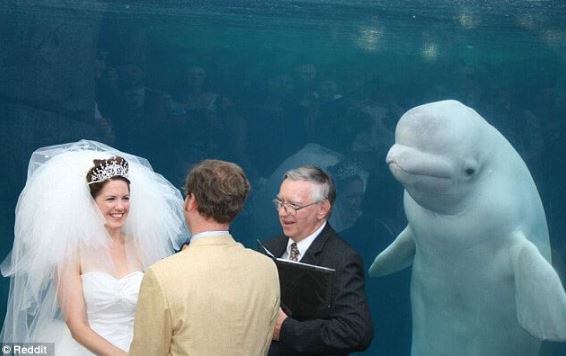 In that part of the wedding where one who has something against this wedding should approach, this incredible creature appeared.
People around the world have had fun watching these scenes, and some have gone one step further and edited the images in their own way.
These are just some of the photomontages that have been published: