Recently, we stumbled upon a poignant statement that aptly captures the essence of rescuing dogs: it's a perfect blend of 50% sadness and 50% relief. This sentiment resonates deeply with anyone who's ever witnessed the plight of abandoned or stray dogs. The initial encounter with these suffering canines fills your heart with sorrow, igniting a strong desire to offer them assistance.
However, the other half of this emotional equation brings profound relief and hope. It's when you witness a rescued dog, previously adrift in a world of uncertainty, now secure and on the cusp of a brighter future with a loving family.
In this article, we delve into one such heartwarming rescue tale, where a dog narrowly escaped euthanization, thanks to the compassion of a benevolent individual.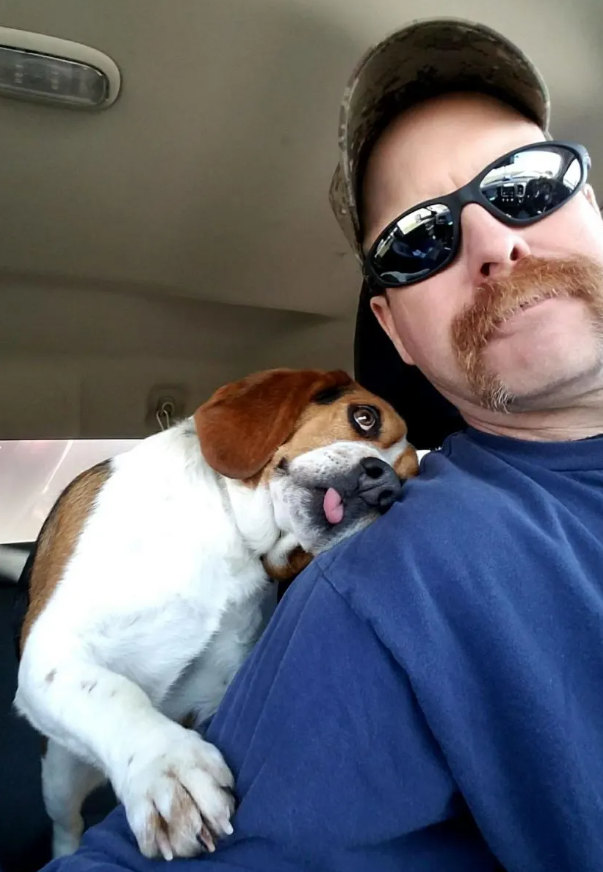 In today's world, it has become regrettably common for pet owners to make the agonizing decision to surrender their beloved companions due to the escalating costs of medical care. Gregory, a spirited Beagle, faced a similar predicament. His fate teetered on the brink of euthanasia, but providence intervened in the form of Joe Kirk.
Joe's timely intervention spared Gregory's life just two days before the scheduled euthanasia. Joe and his wife, Schenley, are the founders of "Hound Rescue and Animal Sanctuary," a non-profit organization dedicated to rescuing animals. Located in Findlay, Ohio, their mission revolves around providing neglected animals, particularly older and unadoptable dogs, with new homes and foster care.
In a heartfelt Facebook statement, Schenley expressed: "Gregory is one thankful and appreciative Beagle! He KNOWS he is SAFE! He is Heartworm Positive and will be going through treatment, but he knows he is in good hands! We will get him healthy and provide him all the love he so deserves and a wonderful future!"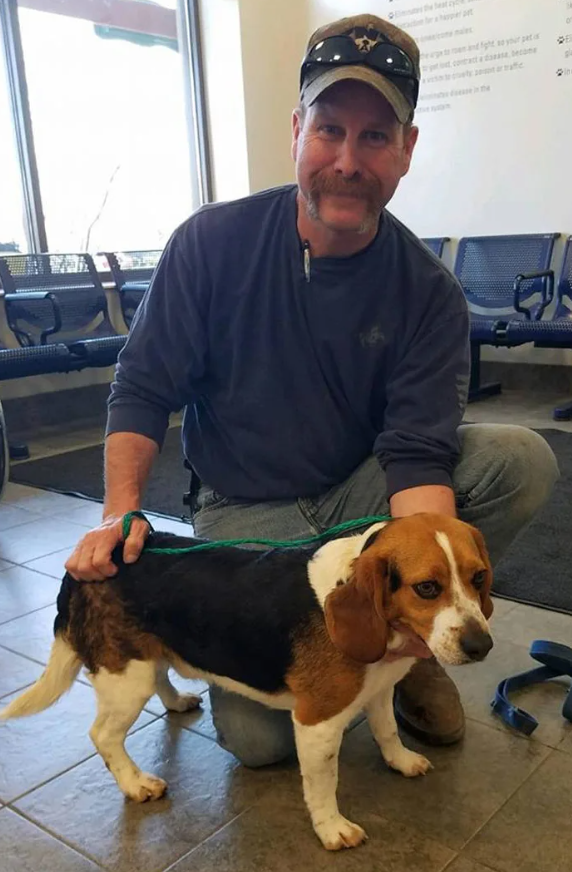 Once in the safe embrace of the Kirks, Gregory received prompt medical attention, including treatment for his heartworm disease. In a short span of time, he was placed on the adoption list, and his wait for a forever home proved to be brief.
A loving family extended their hand, eager to welcome Gregory into their home. In no time, he embarked on the next chapter of his life, surrounded by the warmth and care of his new family, complete with a fellow beagle companion.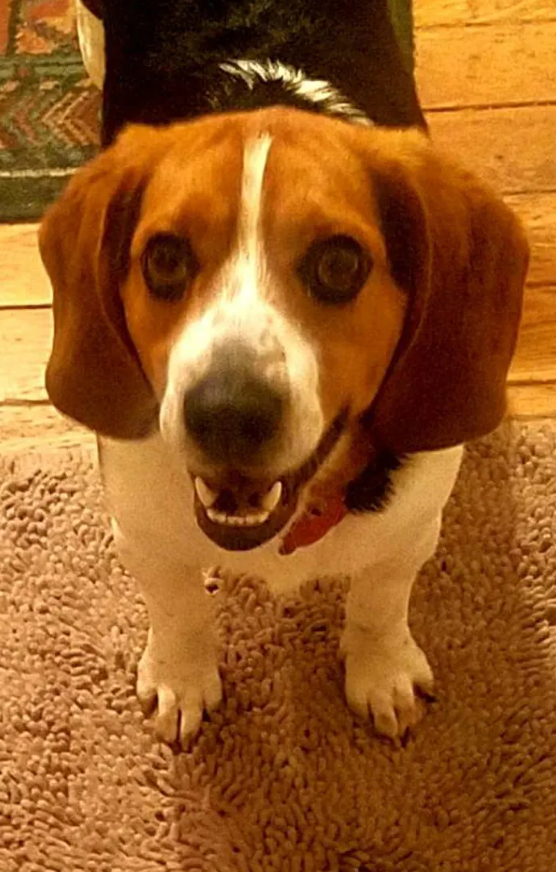 Schenley encapsulated the essence of their noble work by saying: "We are often asked how many dogs we have saved. The answer that always comes to mind is, we have saved one more. One more dog is safe and will have all of the love and respect that they are so deserving of. One more dog will be properly fed and receive needed veterinary care. One more dog will have a loving forever home. There is no better feeling and nothing in life that is more fulfilling".
The takeaway from this heartwarming narrative is that even the smallest acts of kindness can have a profound impact on the lives of dogs in need. It serves as a poignant reminder that there is always more we can do to lend a helping hand to those who cannot speak for themselves.