It is a very good feeling when we know that we can trust someone even when we are gone.
As with humans, so it is with animals.
A cow named Freser is very lucky to have a man named Ismael with her, who helped her give birth to her first and last calf.
This cow was in poor health, which made it very difficult for her to give birth. Ismael was by her side the whole time and helped her get through it in the easiest way possible.
Freser is very grateful to him for everything and kisses him and shows him tenderness.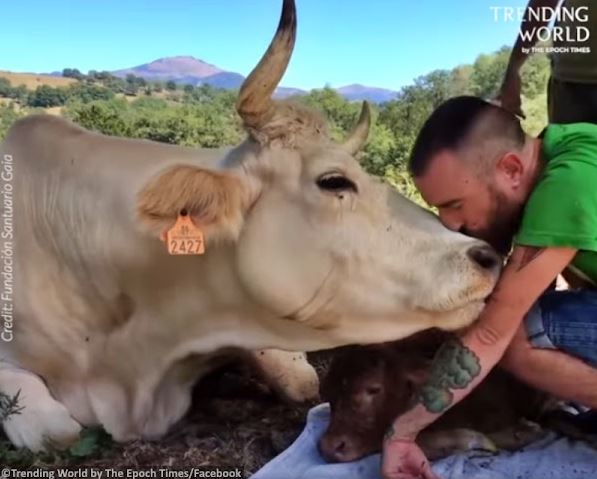 After successfully giving birth to a calf, this cow cried. It was clearly visible how tears were running down her face.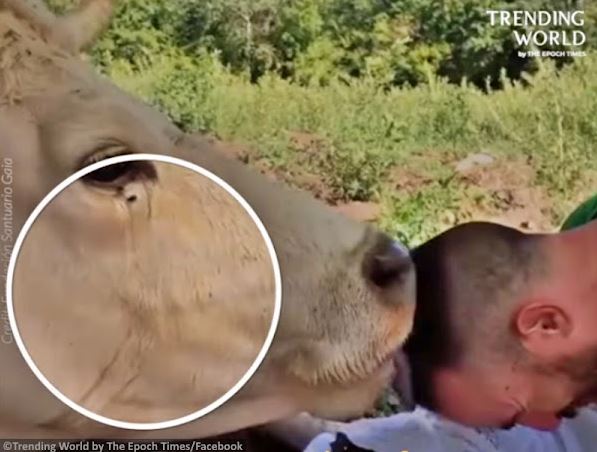 Her health condition was still very bad after the birth of the cub named Savi. This sad cow could no longer even stand on her feet.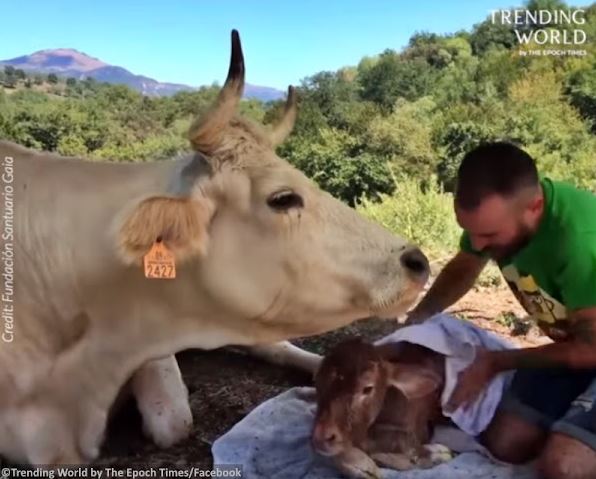 Unfortunately, nothing could be done to help Freser recover.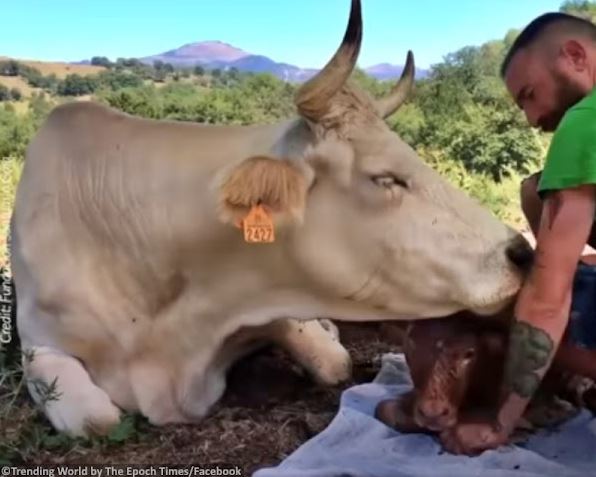 Although she was crying, when Freser realized that her cub was in Ismael's safe hands, she continued to thank him in her own way.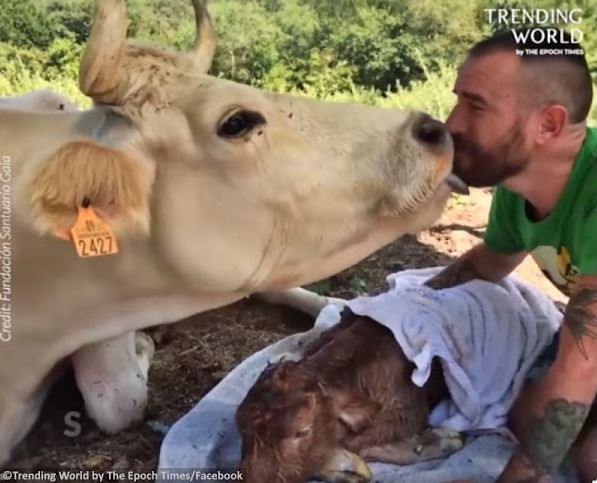 As if she wanted to tell him that he was taking good care of her cub.
Those were her last moments. Soon she was transferred and had to leave her cub and a beloved man named Ismael.
Tomorrow, this poor cow passed away.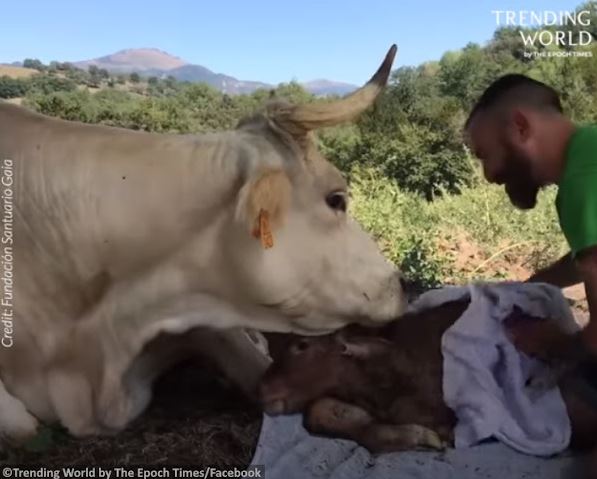 Ismael kept his word and constantly took care of Save as well as the other cows and bulls the Fundacion Santuario Gaia (Gaia Sanctuary Foundation).
Watch the video:
Source: Good Times