Seven little gray wolves came into this world. Considering that it is an endangered species, this is a really special event. It happened in Albuquerque, at the zoo.
Ryder and Kawi, mom and dad, are probably very proud of the birth of their pups. Along with the seven little wolves, there is also Archer, their recently born brother.
After a long period, these little wolves finally came out of their space. Their mother didn't let anyone near them when they were very young.
Lynn Tupa is proud because they are doing their best to protect this endangered species. ABQ BioPark contributes a lot, as she says. By the way, Lynn manages this zoo.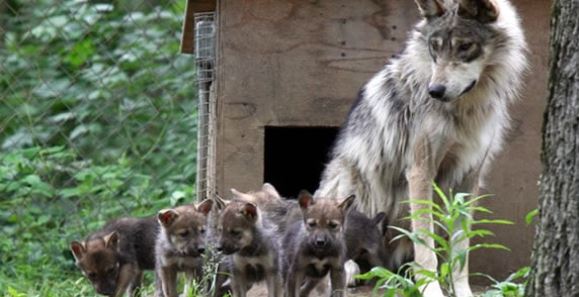 ABQ BioPark helps a lot to prevent the extinction of endangered species.
In recent years, they have provided a home for many wolves.