You'll probably agree with us that this is one of the sweetest videos you've seen lately. It's hard to remain indifferent to a scene like this.
The dogs that were on board with their owners experienced a special moment. This beautiful dolphin saw them and decided to reach them. Everyone was very excited to meet each other.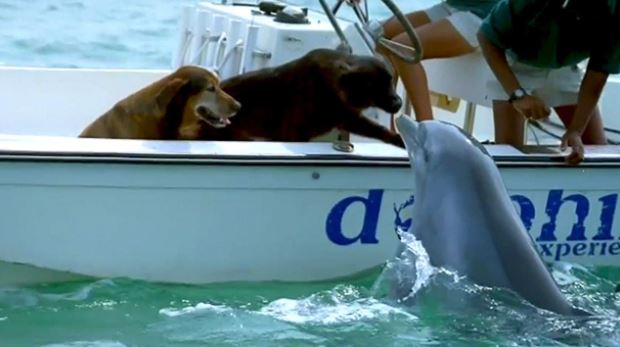 A kiss as the beginning of a new friendship is really very wonderful. The moment the dolphin jumped out of the water and approached the dogs, then he kissed one of them. After that sweet kiss he returned to the water.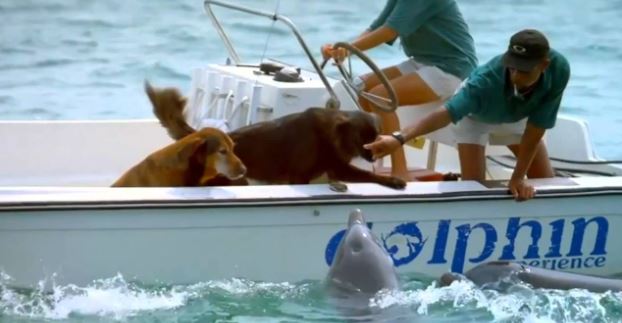 It's great that someone recorded this unusual scene. It is part of the IMAX classic in which the main thing is about dolphins that live in their natural habitats. "Dolphins" is the film of the founder of the One World, One Ocean campaign. It's about MacGillivray Freeman Films.
Enjoy the sweet unusual scene.