The injured Murphy eagle spends his days at the World Bird Sanctuary (WBS).
His caretaker Kerstin noticed one day that Murphy was constantly protecting a hollow in the ground.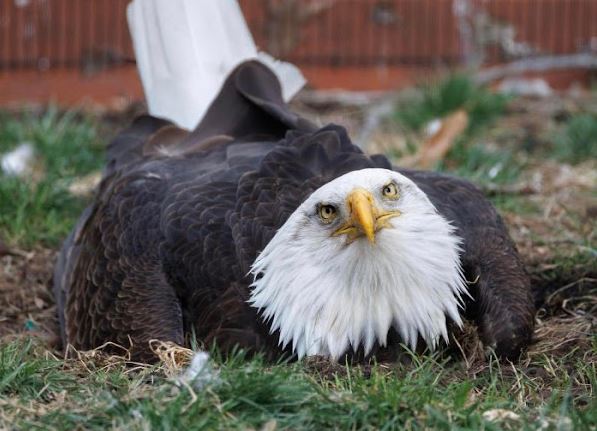 After some time, Kerstin discovered that it was a rock. Murphy sat on that rock every day as if he were working in an egg.
He didn't let anyone get close.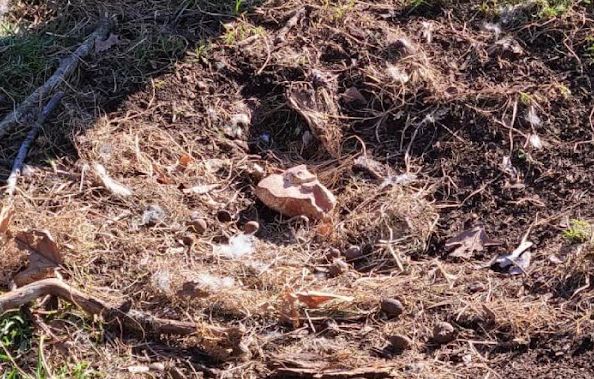 Most believed that this eagle was lonely and that this was the reason for its behavior.
But as they say from the sanctuary, that is not true, because he was adopted with 4 other eagles.
After a while the nest with two chick was knocked down by a storm. One of those two creatures unfortunately died, and the other was saved thanks to the keeper of the nest.
He immediately took the chick to the wildlife hospital of the World Bird Sanctuary.
Then the people from this sanctuary decided to give Murphy a chance to raise chick. It was definitely the best way for the chick to survive.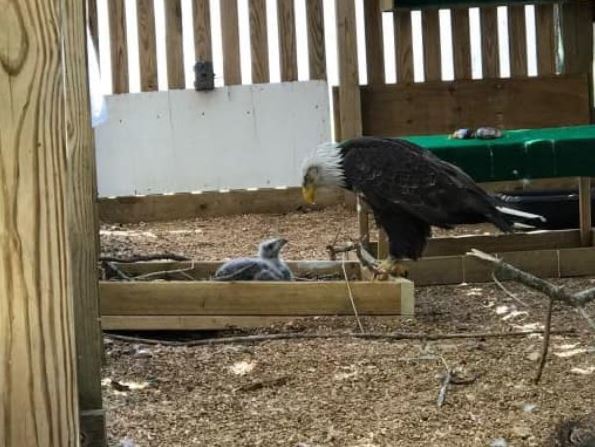 It took quite a long time for Murphy to approach the eaglet. Even then he did not feed him. That was a very short meet.
The next day when the eaglet came to Murphy something incredible happened.
Murphy fed the baby and this was noted by the WBS folks who were delighted to report this.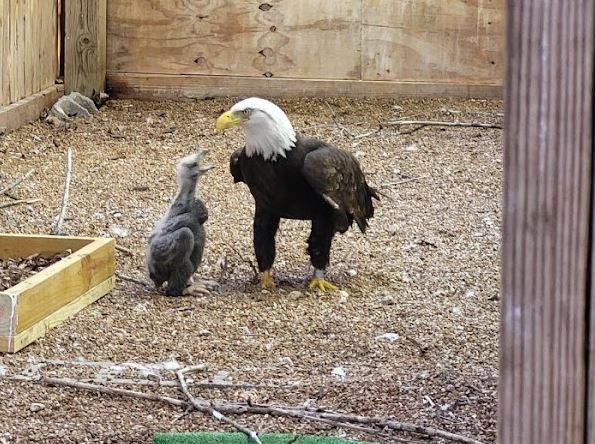 The bond between these two will surely strengthen.
Source: Sunny Skyz