An unfortunate dog living on the streets in India was in great pain.
His ear was almost torn off, causing him unimaginable suffering.
People from Animal Aid Unlimited tried to help the dog.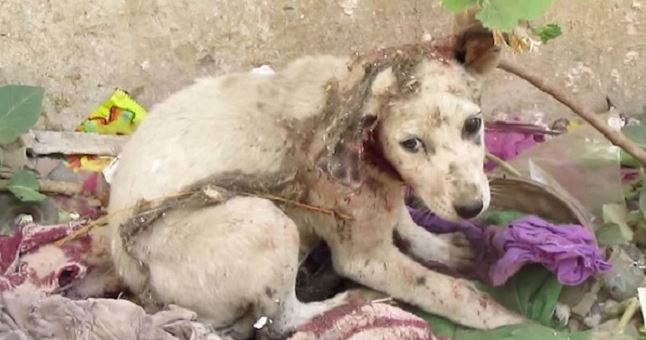 As they say from Animal Aid Unlimited, as soon as they received the call, they went to rescue the dog. He was in great pain and was constantly screaming.
When they took him for treatment, they realized that they had to surgically remove his ear because it was in a very bad condition.
Although he was scared at first, this brave dog later recovered very well.
Watch the video:
Warning: Video contains graphic scenes and scenes from surgery that may disturb some viewers. Viewer discretion is advised.