This little cute creature was very happy when these cops took him off the street.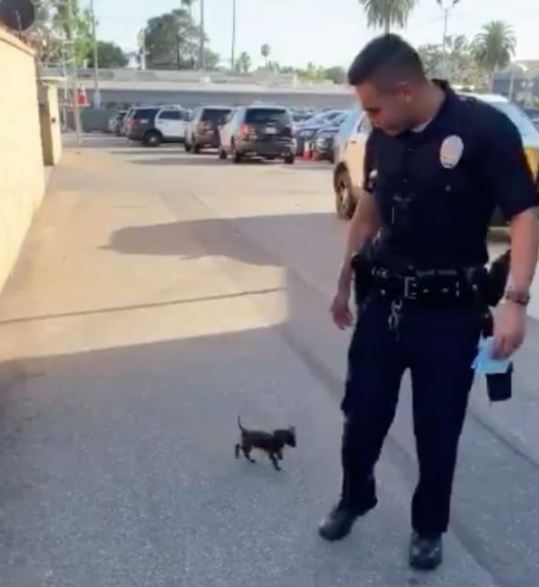 Mercado and Tavera, Hollywood Division LAPD officers, were on business around the city of Los Angeles when a small dog suddenly appeared on Hobart Boulevard. It is clear that this puppy was left alone without anyone anywhere.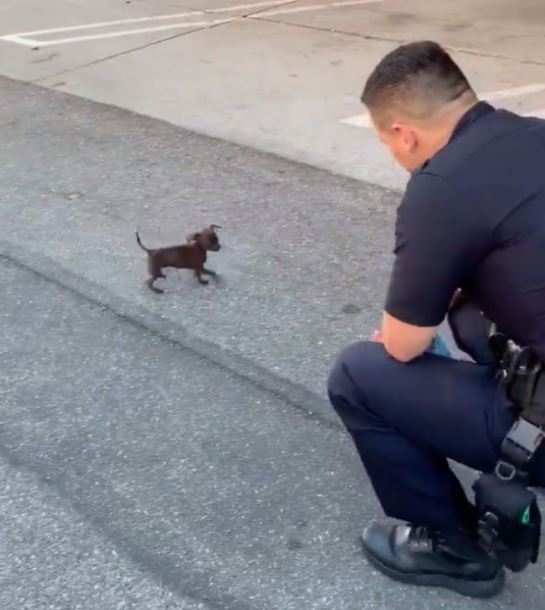 As soon as the puppy saw these two men, he thought it might be his salvation. He ran after them and whimpered to be noticed. That's when the cops realized they couldn't just leave him there.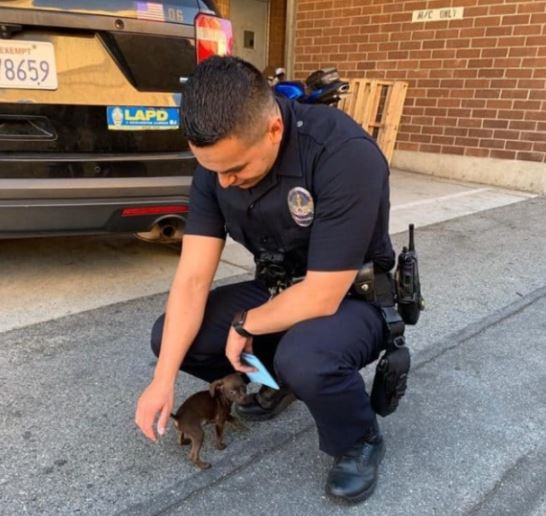 Then they took the dog and put him in the official car. He constantly wanted to cuddle with the cops. Maybe it was the first time he had felt the love in his heart that little abandoned puppy.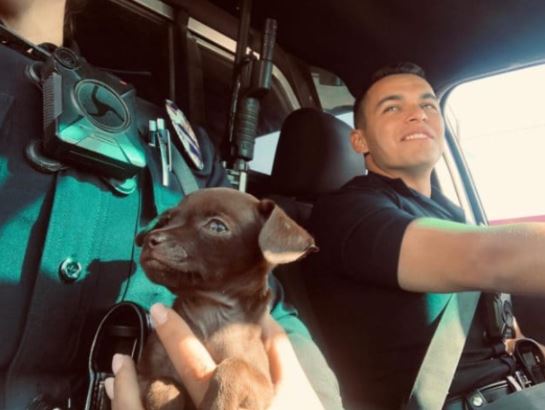 They soon arrived at the police station where the little puppy was well cared for and loved. They called him Hobart, which is the name of the place where he was first seen.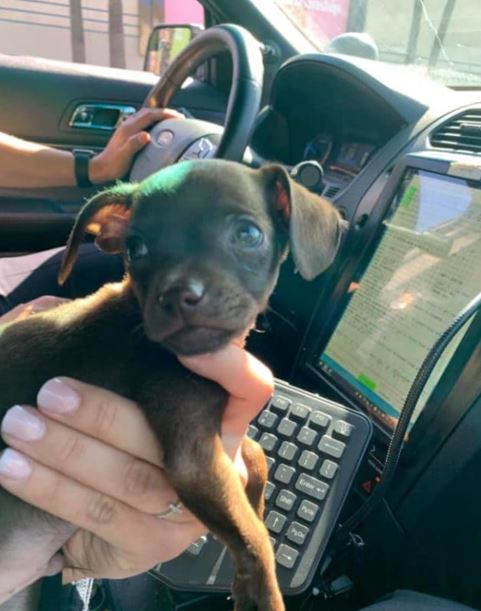 All Hobart wanted was for someone to take care of him a little and protect him. All together they decided to put him in an animal shelter hoping to find the best new home. But still Mercado eventually decides that he will take him in and be his owner. His desire was to make him very happy.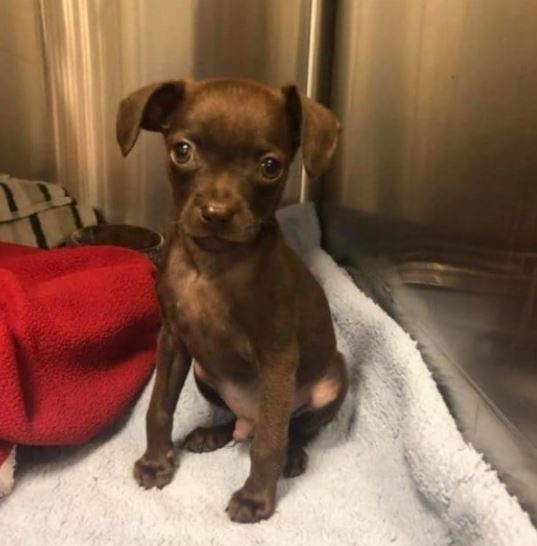 Fortunately, Hobart now has the home he deserves. He is cared for by an owner who loved him a lot and who will do anything to make him even happier.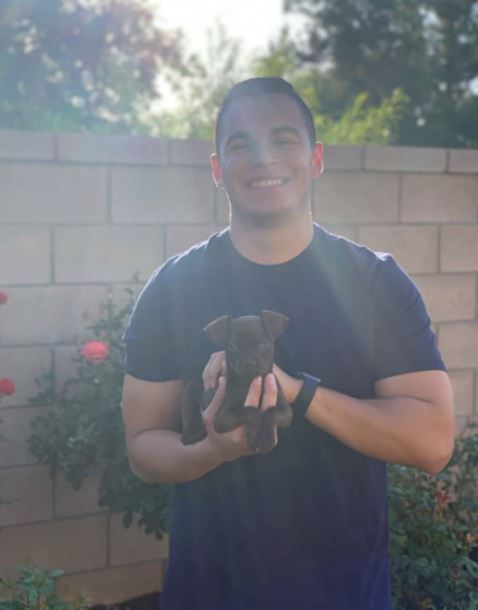 Many hearts around the world are touched by this amazing story about Hobart and Mercad.
If you enjoyed this story, share it with your family and friends.