At the age of 61, Michael J. Fox has welcomed a new addition to his family, but it's not what you might expect. He's adopted a new furry friend! The heartwarming announcement of this new family member came through Michael's Instagram account, where he introduced Blue to the world.
"Hey Blue, welcome to your new home!" Michael wrote, and the warmth of the moment spread across his social media followers. Blue's arrival came nearly two years after the passing of Michael's beloved canine companion.
Pogledajte ovu objavu na Instagramu.
Gus, a faithful presence in Michael J. Fox's life for over a decade, held a special place in his heart until his passing in 2021 at the age of 12. To Michael, Gus was more than just a pet; he was a "second son" and a cherished member of the family. Gus provided invaluable support, especially during the actor's ongoing health battles.
For those who might not know, Michael J. Fox was diagnosed with Parkinson's Disease in 1991 at the tender age of 29. His struggle with this condition remains a constant in his life, making day-to-day activities a challenge.
Pogledajte ovu objavu na Instagramu.
Yet, in the face of these challenges, Michael has the love and support of his human family and the comforting presence of Gus, who was always by his side.
"I didn't rescue Gus. You can argue that he rescued me, but he'd be too modest to make that claim. You know that no matter your situation, no matter what you feel, this animal is with you and is connected to you, and you feel", Michael J. Fox reflected.
Pogledajte ovu objavu na Instagramu.
The emotional support and companionship he received from Gus were immeasurable. "Your instinct when you have a chronic illness is to sometimes isolate and make your world as small as possible so you don't have much to deal with, but a dog will open you up", Michael shared.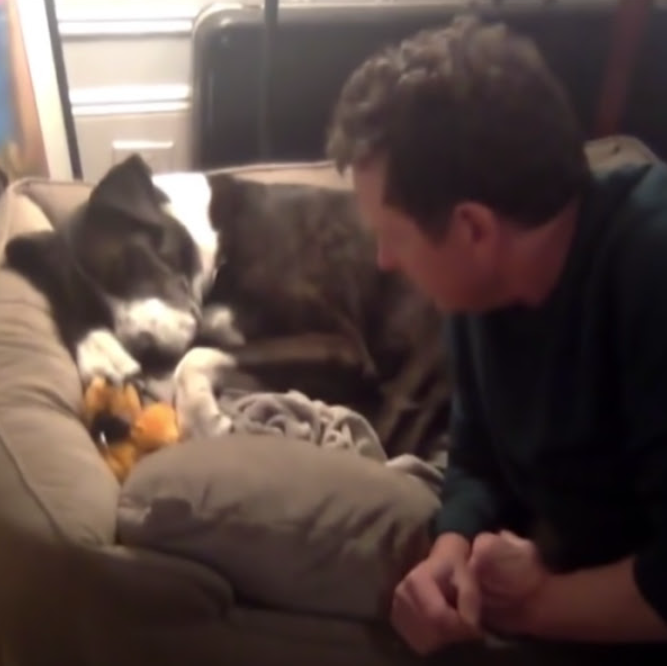 Their daily morning walks in Central Park became a ritual, and countless people would stop to chat with them. Michael humorously noted that the real star of these encounters was Gus, not the famous actor.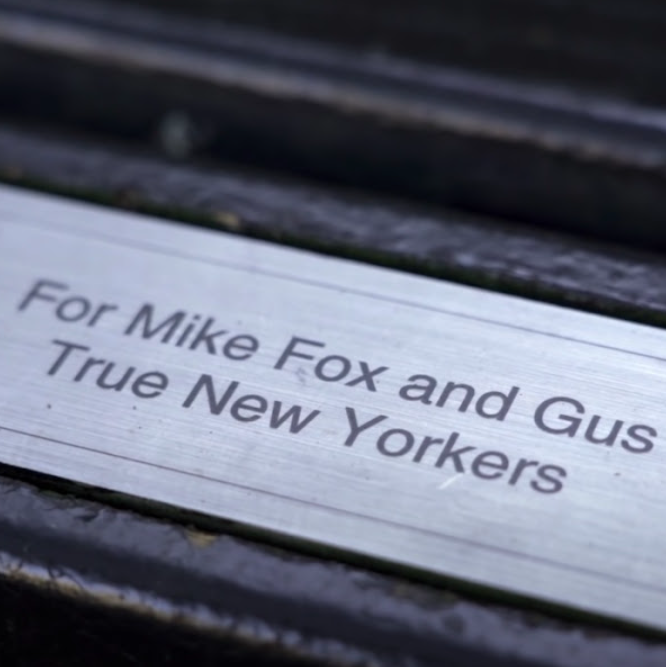 Michael and his family hold many cherished memories of Gus, but one stands out. In 2018, Michael underwent spinal surgery, where doctors removed a tumor from his spinal cord, and he had to relearn how to walk. When he returned home in a wheelchair, Gus was there to greet him.
"He kind of circles the wheelchair with this low kind of woof woof, woof woof, and sat in front of the wheelchair right in front of me, and looked at me, and I said: 'It's going to be okay'", Michael recalled. It was a poignant moment that exemplified the deep connection between a man and his loyal companion.
Pogledajte ovu objavu na Instagramu.
The loss of a beloved pet is a heart-wrenching experience, underscoring the importance of creating precious memories while they are still with us.
Gus may be gone, but the love he shared with Michael remains in his heart. Now, Michael is ready to open his heart once more to another four-legged friend. It's clear that Blue has already captured the hearts of many, receiving over 700k hearts and more than 7k comments on the Instagram post.
Pogledajte ovu objavu na Instagramu.
This puppy is entering a world brimming with love from people he hasn't even met yet. Many have noted the resemblance between Blue and the famous pup from "Back to the Future", Einstein. It's a beautiful reminder that when you give love, you receive love in abundance.
Pogledajte ovu objavu na Instagramu.
To revisit the heartwarming moments between Michael and Gus, watch the video below, a testament to the enduring bond between a man and his faithful companion.
Source: Animal Channel