There aren't a lot of things in the world that are more endearing than little alpacas. The cute face and cute personality are the great trump card of this animal with which they win many people's hearts. It's hard to be cold to the affection of these creatures.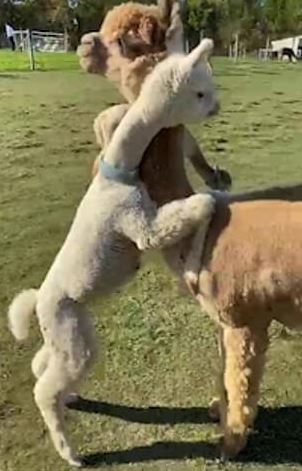 ViralHog
This is one example. A cute animal that didn't hide her excitement when she saw her mother. She walked quickly towards her and hugged her.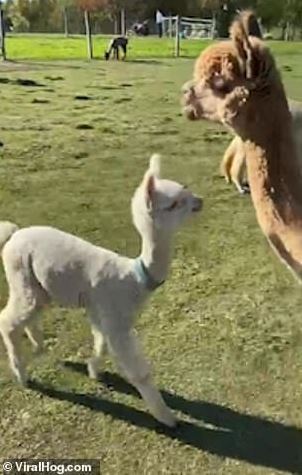 ViralHog
How just a beautiful scene in which a baby shows love to his mother. She is restless and constantly tries to stay with her and hug her with her front legs. He tries to get as close as possible to his mother.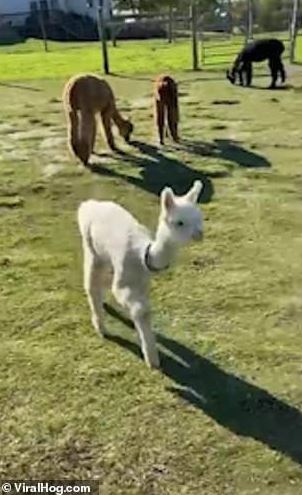 ViralHog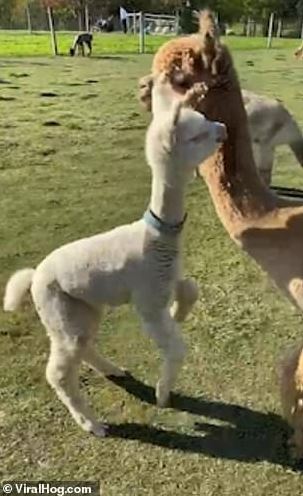 ViralHog
These amazing moments were photographed by Sierra Santiago at The Alpaca Boutique in Medina, Ohio, USA.
Together with her children, Sierra was giving food to the animals at a time when the young alpaca decided to run towards her mother.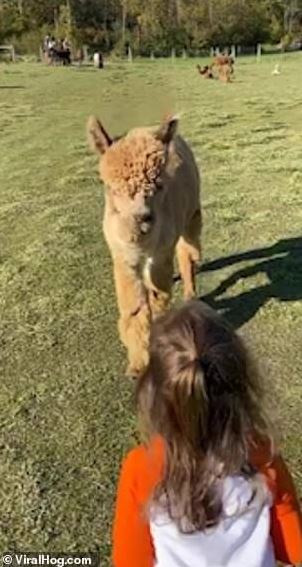 ViralHog
After posting this beautiful video on TikTok, she realized that it was actually a very good decision. The video was viewed more than 400,000 times, it went viral. It's hard for people to get fed up with this adorable cute animal. The hugs and attempts to hug this alpaca have melted many hearts.
There were a lot of comments, and some of them were how this alpaca actually wants to show everyone that it's her mom. She decided to head to her mother when she realized her mother was approaching another baby. She makes it clear that it's her mom, not someone else's.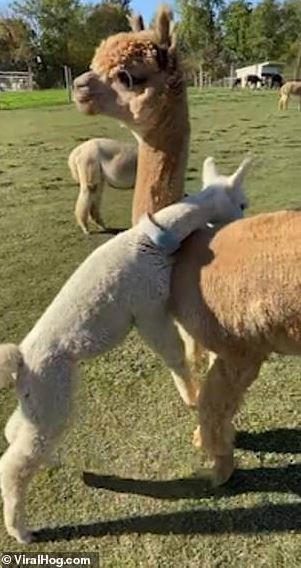 ViralHog
If you needed a little positive during the gloomy days, we hope you found it here. We should always spread the positive!
Mail Online