The moment baby wild boar Yezhu laid eyes on Biu Biu the dog, she embarked on a curious ritual of repeatedly leaping into his waiting jaws. Fortunately, Biu Biu proved to be a patient and gentle canine companion. Dora, the caregiver, shared that this pint-sized piglet had been discovered by her gardener, who brought the orphaned creature to her doorstep.
Facing the absence of wildlife rescue facilities in Sri Lanka, Dora reached out to a veterinarian for guidance and took on the responsibility of caring for Yezhu. Little did she know that Biu Biu, the dog, would play an unexpectedly significant role in Yezhu's life.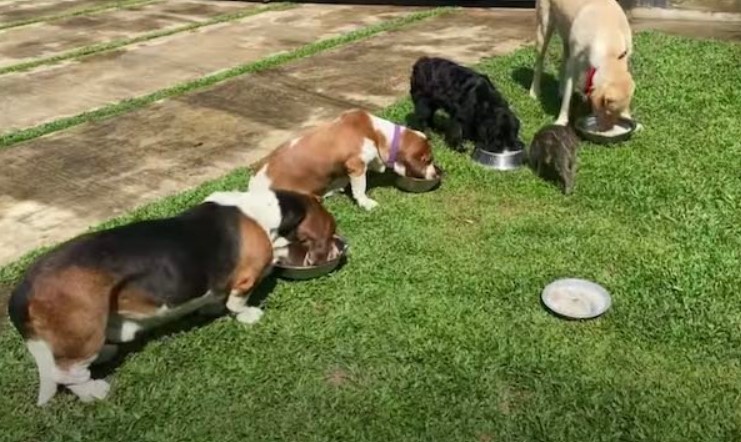 As Yezhu continued to grow, Biu Biu assumed the role of mentor, teaching her the ways of being a dog and integrating her into the pack. Together, they formed an unbreakable bond, often utilizing each other as comfortable pillows during their shared nap times.
From a mere 2 pounds at the outset, Yezhu has since flourished to an impressive 62 pounds. She now resides in her very own boar condo outdoors, yet her connection with Biu Biu remains as strong as ever, proving that their friendship knows no bounds.
Source: Reshareworthy