Many of us will agree that dogs are really better than people. They are simply our best friends even though we don't deserve them.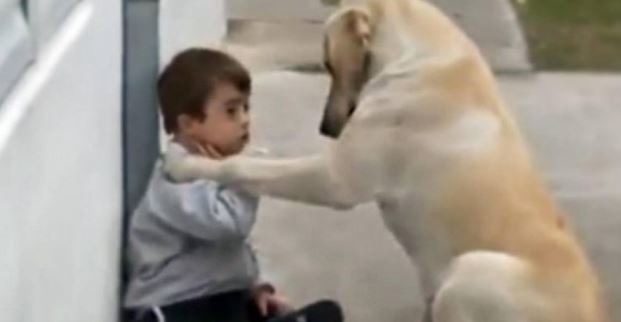 Hernan is a 5-year-old boy. He suffers from Down's syndrome and because of that he doesn't socialize too much with other people. He is from Argentina, specifically from Buenos Aires. Himalaya is an amazing dog that certainly made the little boy happy.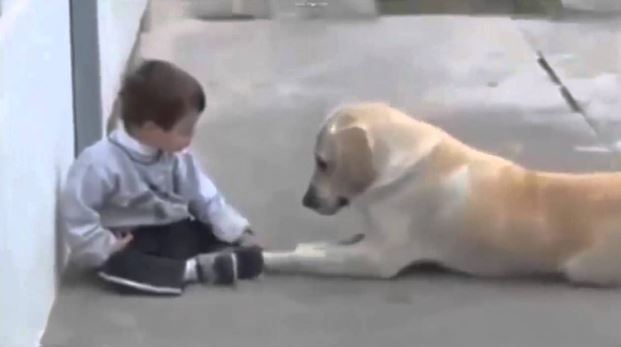 It is very difficult to hold back tears and watch these touching moments. The dog slowly with caution approached the little boy, as if he sensed that he was a boy with special needs. The boy responded in a very nice way. The two of them created something special between them. These incredible moments were recorded by Hernan's mom.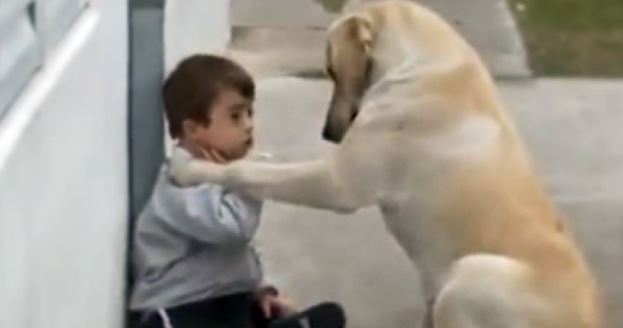 Ana, Hernan's mom, said that this is one of the rare times that Hernan doesn't mind when someone touches him. This amazing dog is full of patience and love, and that means a lot to Hernan. Once again, we were convinced that a dog is a man's best friend.