Mark Freeley was walking the beach with his dogs one day.
His dog did a great thing that day and became a hero.
It all happened in Port Jefferson, when the dogs Sara and Storm saw an unfortunate fawn in distress.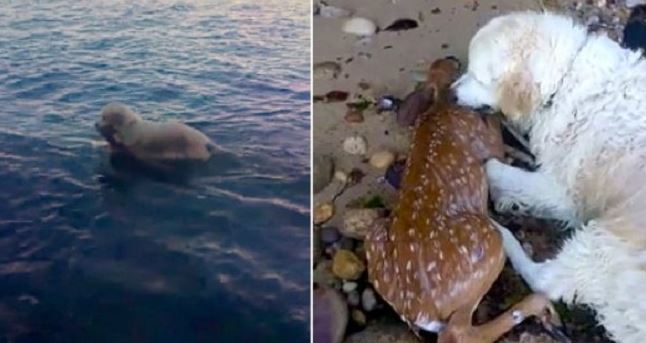 As he told CBS New York, Storm, as soon as he saw the unfortunate fawn, dived in and decided to save it.
When he pulled him ashore, he was constantly by the fawn's side, checking to see if he was okay.
Rescuers were soon called, but the frightened fawn ran back into the water and was unfortunately in even more trouble.
That's when Freeley and Frank Floridia of Strong Island Rescue joined forces and rescued the fawns together.
Floridia gave most of the credit to Erica Kutzing, his partner. She ran a lot on the beach and helped to carry the sick animal to the van and thus save it.
The unfortunate animal had several injuries, but is now in the right hands until it recovers.
After that, she will be released into the wild.