Horses are very noble animals and have strong relationships with those they love.
This is the reason why they also feel indescribable happiness when they see someone of their own after years of separation.
Tik Tok user, Wranglerbum, posted a touching video of two horse brothers seeing each other after being separated for a long time.
This is Koda and Harley, their relationship is clearly still going strong.
They are approached by another horse, Journey, who does not understand what is happening. However, Harley assures him that it's about family and that everything is fine.
See this touching meeting from another angle:
A detail noticed by a TikTok user is that the heads of these horses actually form a heart shape.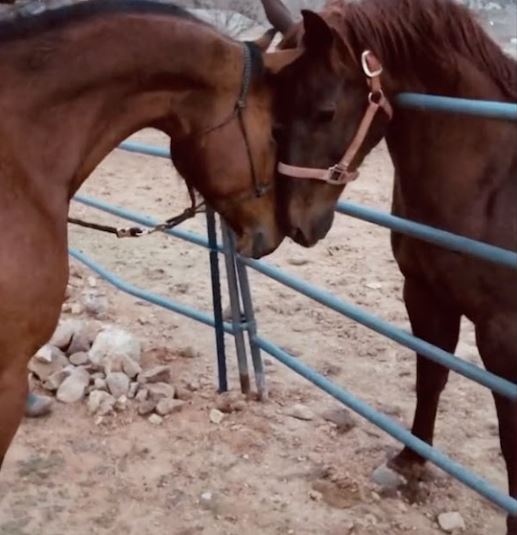 Now finally these two brothers can spend time together and care for each other.
Source: Reshareworthy