The friendship between a big 450-pound gorilla and a small 0.5-pound wild baby is really fascinating.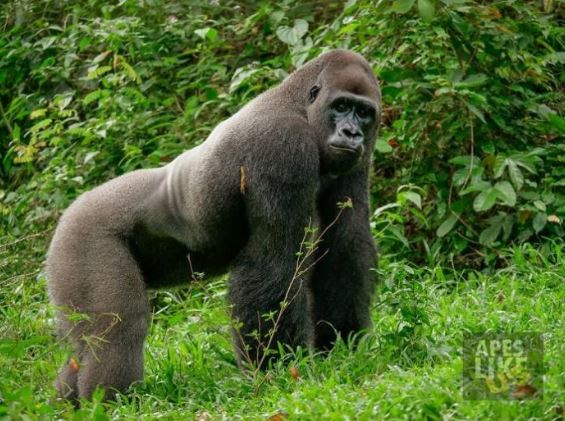 Ape Action Africa, Cameroon, is home to more than 300 animals given a chance at a new life. It is a refuge that cares for endangered animals such as chimpanzees or gorillas. Western Lowland Gorilla, Bobo, was one of the first in this center, which start operating about 25 years ago, in 1996 to be precise. This amazing male came to the shelter at just two years old when he lost his mother. Yet he was not always this strong.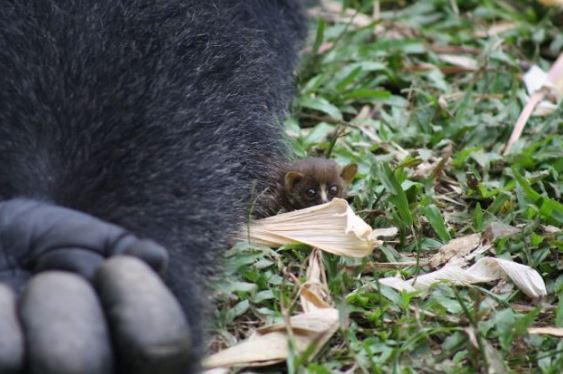 As big and dominant as he is, Bobo is really emotional and gentle. On one occasion, he softened everyone present with his emotional behavior. It was a moment when this big and powerful giant shared a touching moment with a little friend, a wild bush baby.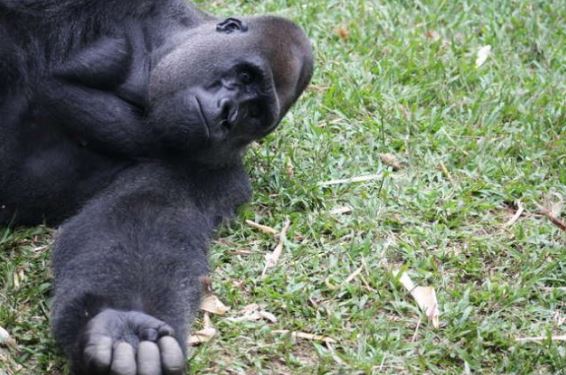 Ape Action Africa announced on social media that Bobo has found a new unexpected friend. Everyone was amazed to see how carefully Bobo handled this little baby.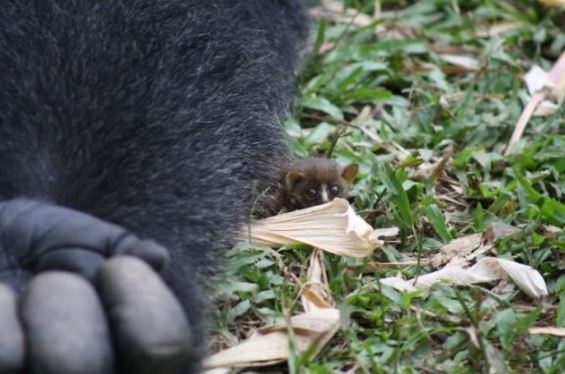 Elissa O'Sullivan told Bored Panda that this little baby had no fear at all of the big Bobo. Elissa, a spokeswoman for Ape Action Africa, also said that this little baby probably lived in the area where Bobo lives, but this is still fascinating.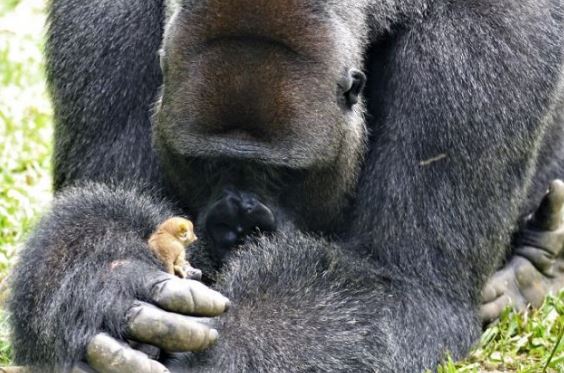 These little babies mostly live at night, so her appearance during the day was even more interesting.
The rest of the group consisting of three males and three females also wanted to get closer to the little baby, but Bobo did not allow it. He became the protector of his new friend. From the shelter they said that the most curious was Bobo's favorite female, who wanted to get closer to his new friend. It's about Avishag, but Bobo wouldn't let her near his friend either. It's amazing how much the little baby enjoyed Bob's presence.