Every day these beautiful animals fascinate us more and more with their behavior. It is about a husky and a labrador who have a special bond without seeing each other.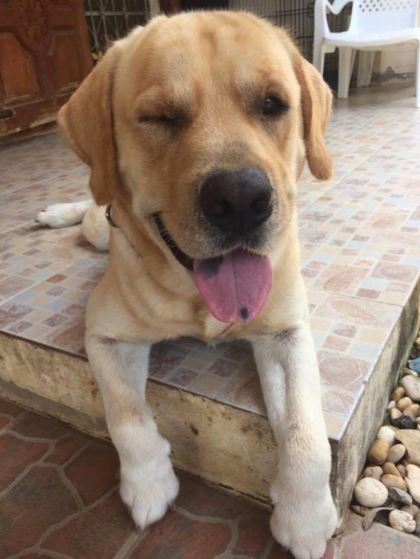 The labrador Messy and the husky Audi are really two beautiful dogs. They live with their owners not far from each other in Thailand. While Audi often stays alone because his owner has business commitments, Messy seems to understand all that. Messy spends his days with his owner, Oranito, but gets nervous when Audi is left alone.
An incredible scene was recorded when Audi was left alone at home and the door was left open. At that moment, Audi ran out of the yard and went to his friend, whom he had never seen before. Their first meeting was very emotional, so Husky's owner, Oranit, posted it on social networks.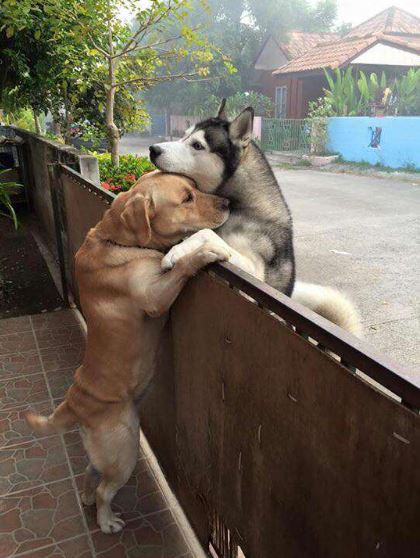 A truly beautiful scene was afforded by these two dogs. Audi soon goes home, but he was overjoyed because they finally saw each other.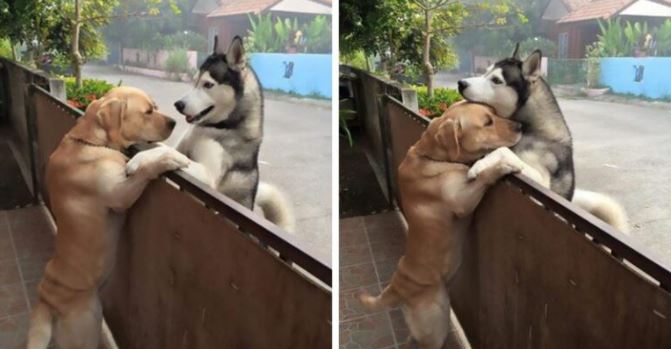 There is an incredible amount of love in these adorable creatures, so we need to protect and care for them.