Hardly anyone else receives gifts so many years after death.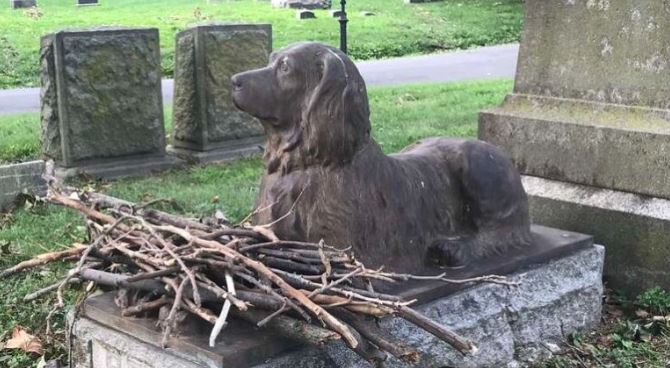 John Snow owned a dog named Rex. People from the area do not forget that dog even after 100 years.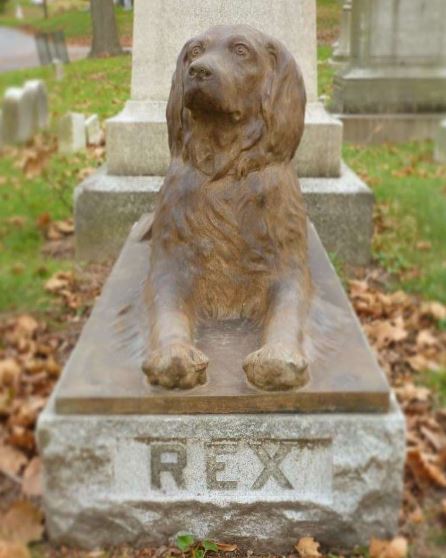 This dog simply adored his owner. The two did not part during their lives, and not later. And now they lie side by side on Green-Wood. It's a cemetery in Brooklyn.
This headstone for Rex was made by people from the area who loved him.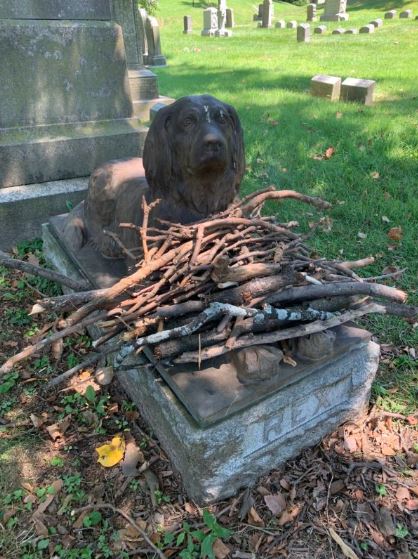 When a photo showing Rex's grave was posted on social media, people wondered why anyone was still bringing twigs there.
Then a resident of that town said that it was done for some dog who was special and about whom the old people told them.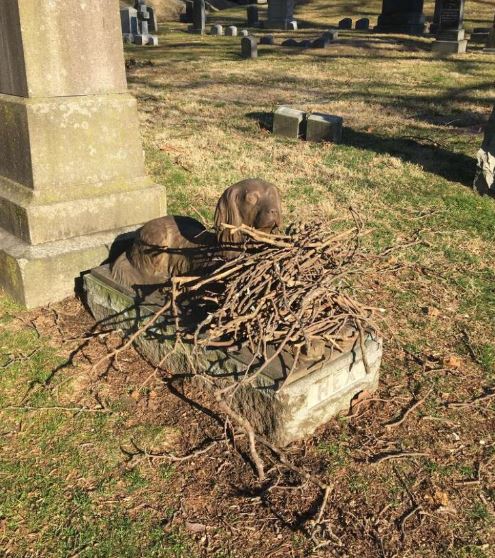 Owners of dogs who have passed away also come to the grave of this special dog and ask him to take care of their best friends.