A truly fascinating sight of the largest sea turtle in the world.
It is a leatherback turtle, which looks amazing. She came out of the water and it is a sight to remember.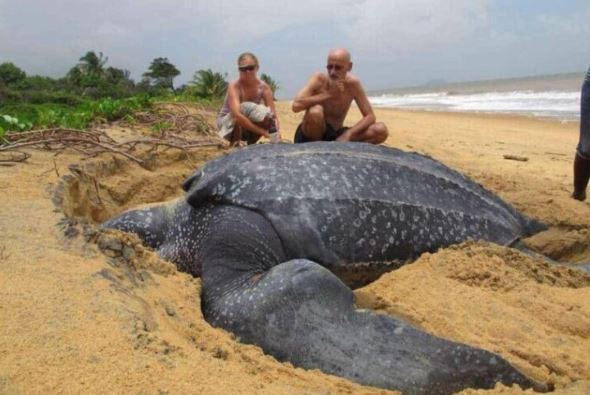 This species of turtle is the largest in the world. They are covered with a large leathery skin, which is why they got this name.
They are mostly alone in their journeys, and their babies go from the beach to the sea alone.
Enjoy this beautiful video:
This type of turtle can withstand the extreme cold of the deep sea.
The size of these turtles is truly incredible.