Dogs are our best friends. They have proven this many times and that is why we should take care of them as well.
One owner recently showed how she really loves and cares for her dog.
Before entering the post office, this owner had to tie the dog to a tree because he could not enter with her. Then she noticed that the dog was very cold.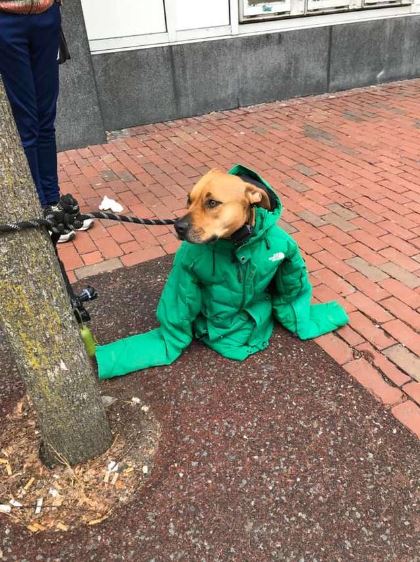 She immediately took off her jacket and draped it over the dog.
After that she buttoned up the jacket and made sure he was comfortable in it.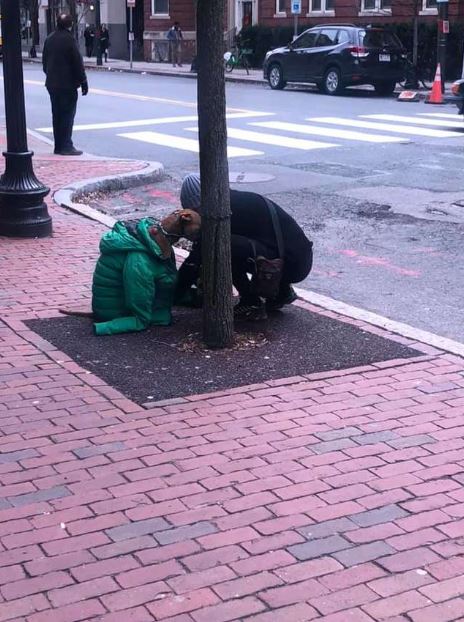 Kristina Hollie happened to see all this with her colleague and was very touched by the gesture.
As Kristina told The Dodo, she spoke with this wonderful woman and praised her gesture.
As soon as the woman passed by Kristina, Kristina told her that her gesture was really sweet and considerate. The woman thanked her and said she just didn't want him to be cold.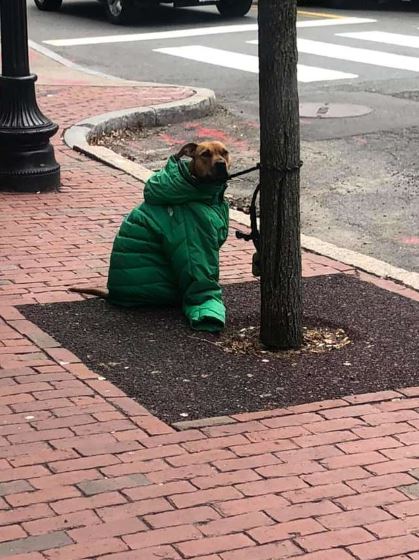 The dog was definitely very grateful to its owner for this.
It's really wonderful to see how some people care for their pets.
Source: Just something