No matter how hard some people try to place a dog in a warm home, there is always a dog somewhere that unfortunately suffers without a home.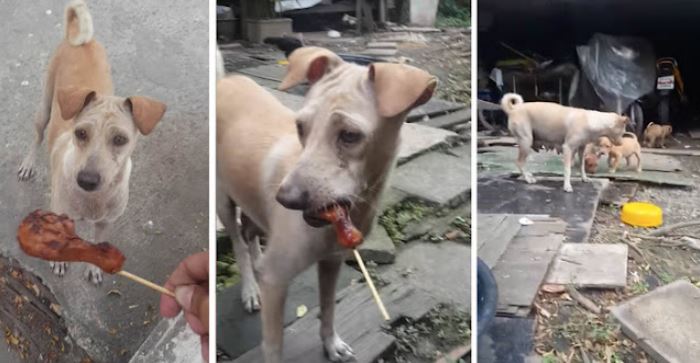 We don't know exactly what kind of life this dog had, but it is possible to meet her on the streets of Bangkok, Thailand, begging for food.
As the man who met her says, this dog does this often. When she gets the meat she wants, she just runs away.
It was unclear then, why she didn't eat the meat right away, but took it and left.
The man was curious, so he decided to find out what it was all about.
On one occasion, a man gave this dog a drumstick, and when the dog took it and left, the man followed her.
Although she noticed that the man was following her, she continued on her way.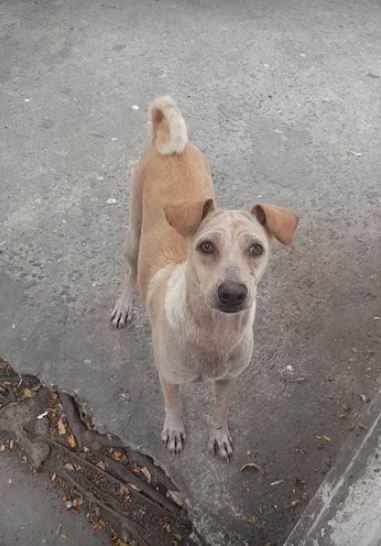 When they reached the abandoned yard, the dog turned once and then went into the dark area.
At that moment, four little dogs came out to get food.
Then everything was clear to the man. This is a loving mother bringing food to her babies.
We hope that she will continue to behave like this in the future.
Share this story about this amazing mom.