We have seen many times that animals have strong friendships with each other. Regardless of the fact that in many cases it is a question of different species, their friendships are priceless.
Herman and Lundy are an unusual, but really adorable duo. Herman is a rescue pigeon who can't fly, and Lundy is a small dog who can't walk. Lundy is only 10 weeks old.
Their unlikely relationship has touched the hearts of many people across the internet. Their relationship began to develop when they met at The Mia Foundation, a non-profit organization in Rochester, New York.
In this organization, animals are rehabilitated that have some kind of defects from birth.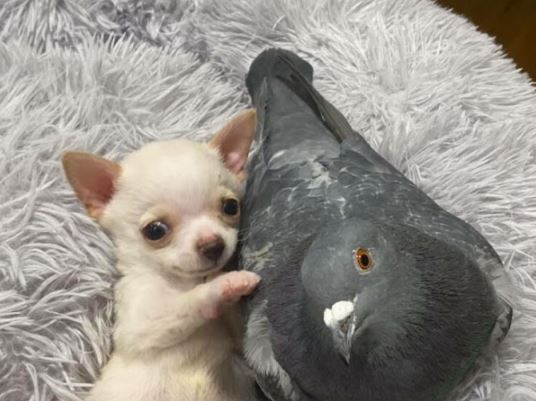 Herman has been living in this center for more than a year, and he came when they found him in the parking lot of a disabled person.
Rescuers knew this beautiful creature would survive, but Sue Rogers believed she would surprise everyone with her recovery. Incidentally, Sue is the founder of The Mia Foundation.
His defect will still exist, meaning he will never be able to fly.
However, he excels in all other fields. He is very kind and everyone adores him.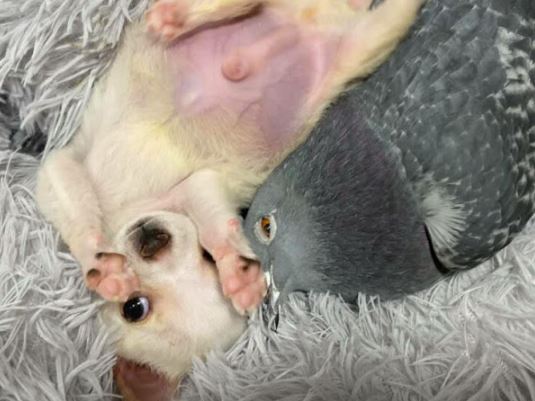 The two fell in love as soon as they met.
Sue told WHEC TV that she once put the duo in the same bed.
Since then, the two have been best friends. The video of the two of them hanging out excited a lot of people on the internet.
Many people have donated to this rescue center thanks to this adorable duo.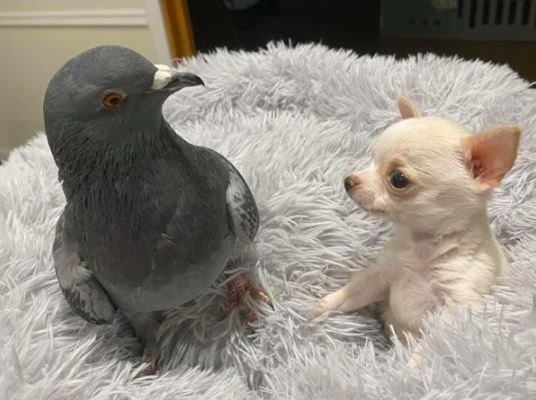 As Sue says, it's nice for people to see two completely different species loving each other.
Source: Majestic Animals