n a whimsical and endearing Halloween transformation, Bertram the Pomeranian is all set to charm the world as none other than Paddington the Bear, donning a red felt hat, a blue coat, and bright yellow rain boots that would make any canine star of the show.
Originally rescued from an Oklahoma shelter, Bertram's adoption story has now been eclipsed by his irresistibly cute costume choice, as shared by his doting owner on Instagram. While the Halloween season had yet to arrive, the sheer charm of Bertram's outfit proved impossible to resist.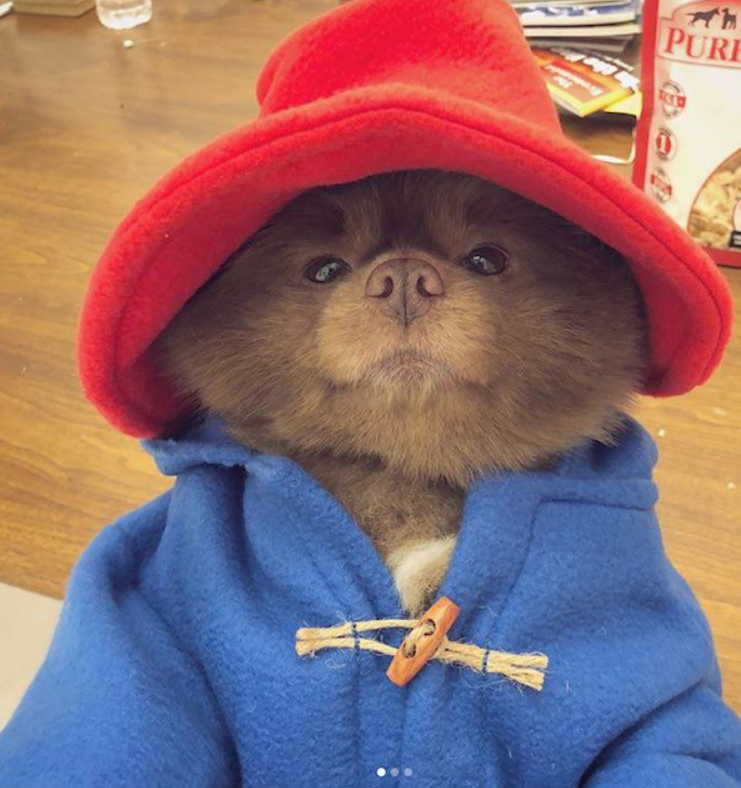 As his photo graced the social media platform, Bertie's adorably outfitted self rapidly captured the hearts of dog enthusiasts and enthusiasts alike.
Pogledajte ovu objavu na Instagramu.
In no time, he had become a viral sensation, with his fame even propelling him onto the Rachael Ray Show, where his darling yellow booties took center stage.
Pogledajte ovu objavu na Instagramu.
Bertram is no stranger to dressing up, often gracing the scene with fashionable bow-ties that accentuate his delightful persona.
Pogledajte ovu objavu na Instagramu.
However, his penchant for fashion does not deter him from savoring outdoor escapades and adventures, making him a well-rounded and charming pup.
Pogledajte ovu objavu na Instagramu.
With Halloween swiftly approaching, it's safe to say that Bertram, affectionately known as Bertie, is poised to embark on a delightful round of trick-or-treating, though, not for marmalade sandwiches, a signature delight of Paddington Bear.
Given that "Paddington 2" earned the title of the best-reviewed film on Rotten Tomatoes in 2018, Bertie's costume choice is sure to resonate with kids and adults alike, promising to be an absolute crowd-pleaser.