Wangwang was overjoyed when she saw her handler.
She didn't want to leave him at all and even cried.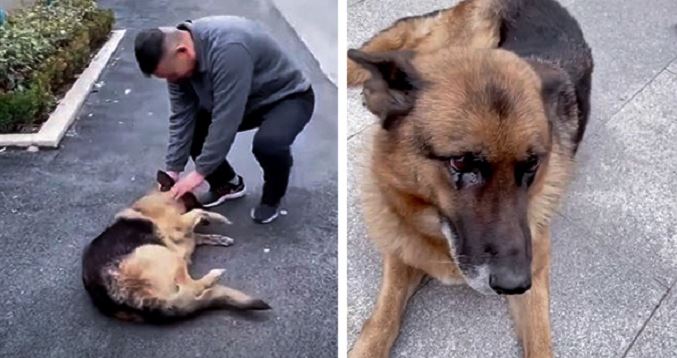 A truly touching moment in which a police dog reunites with its handler.
This dog is 8 years old, his job is a dog sniffer at security checkpoints in Xichuan County, Henan Province, Central China.
In June 2019, she stopped working and started living in a new home. However, her handler remained in her heart.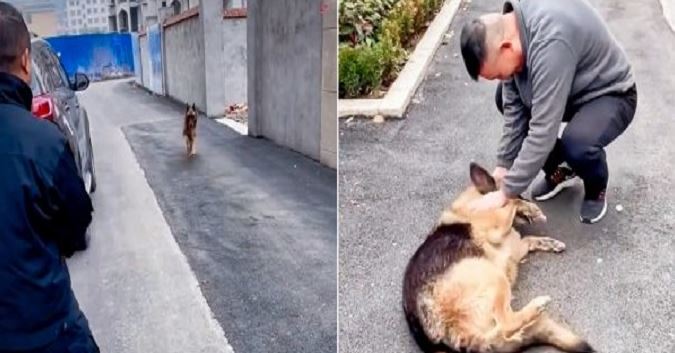 When this handler was near Wangwang's new home one day, he decided to pay her a surprise visit.
On Douyin, Xichuan Police shared a touching video of the duo's reunion.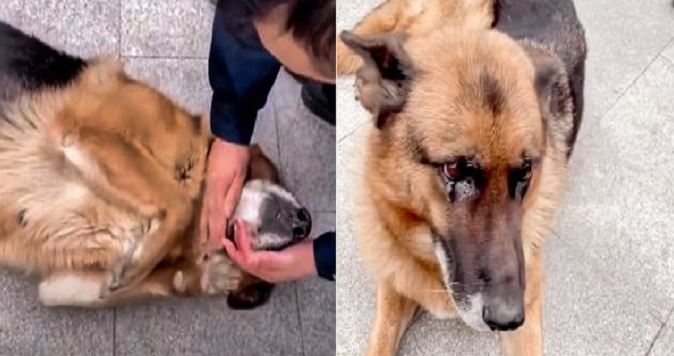 The adorable video shows an overjoyed Wangwang running towards her handler.
Wangwang just couldn't hold back and cried when she saw the man who remained in her heart forever.
When he walked towards his car, Wangwang didn't want to leave him, so she sat next to him.
No one who watched the video remained indifferent to those scenes.
Dogs are really our true faithful friends.
Share this with your family and friends.