As soon as Jane MacMurchy, director of operations for Animal Charity of Ohio, learned that a family of dogs was in need, she immediately went to rescue them.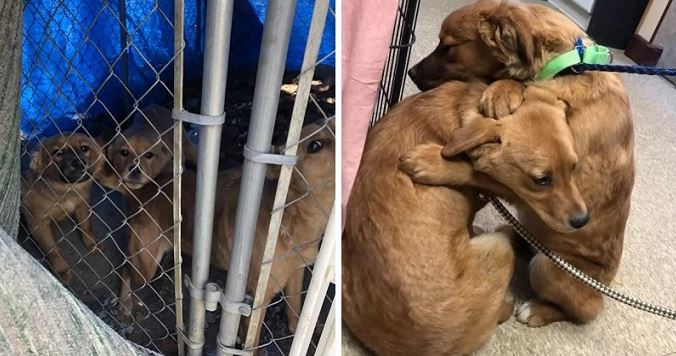 When she arrived, she saw a very sad sight.
There were a 7-year-old mother and two small 5-month-old puppies.
Their living conditions were very bad.
They had to fend for themselves because their owners didn't care about them.
After several hours of persuasion, the owners allowed the rescuers to take these dogs.
The mother was immediately taken to the vet, and the dogs Peaches and Layla were also there.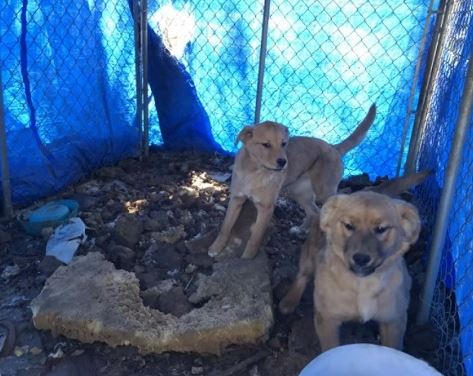 The two of them were quite healthy, and one sight melted MacMurchy's heart.
She found them hugging and comforting each other because they were scared.
After a few days, mother Lary is a completely new dog who is very confident in herself. However, her two little dogs need more time to gain confidence.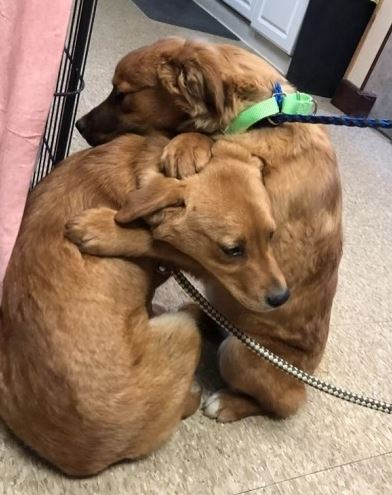 Now this family lives together in a shelter.
They are well taken care of and socialized.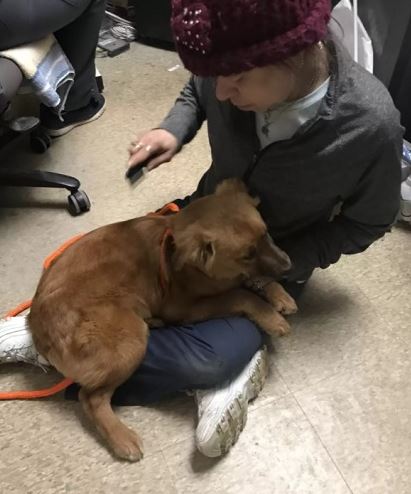 We hope that one day Peaches and Layla will go to a new home full of love and care together.