In a remarkable birthday celebration, the star of the day, Yulelogs, received an extraordinary gift, a birthday cake crafted from a delightful combination of ice and fish!
Celebrating his 31st birthday, Yulelogs, the lovable seal, was surrounded by friends eager to make the day truly special. While male grey seals typically don't exceed the age of 25, Yulelogs defied the odds, showcasing vitality, happiness, and energy in his senior years.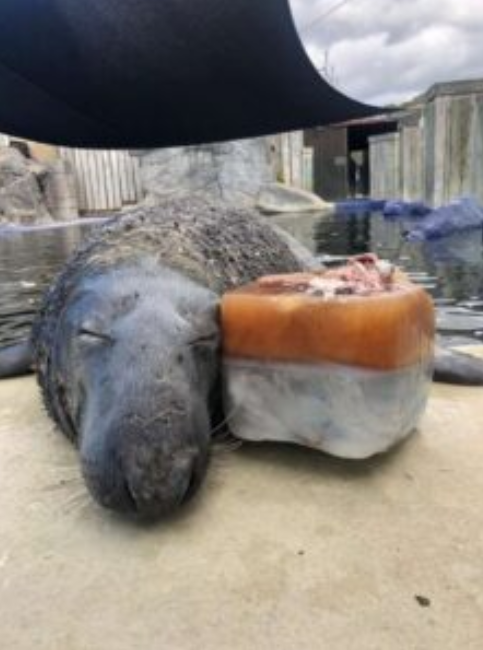 Since 1993, Yulelogs has called the Cornish Seal Sanctuary in Cornwall, England, his home, following a brief stint in the wild. Originally taken in by an aquatic park in 1989 as a small pup, Yulelogs became part of their Grey seal exhibit for several years.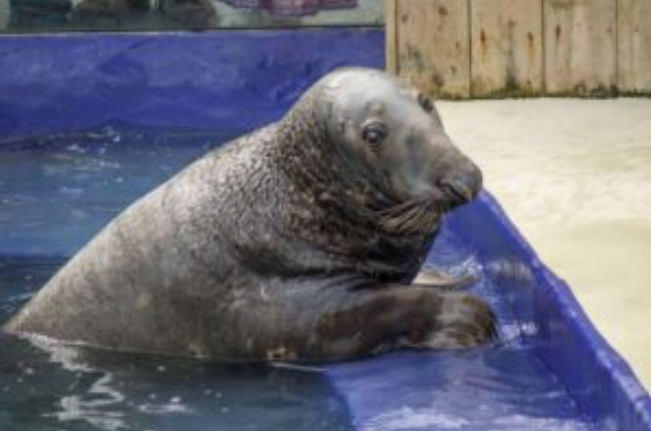 After the park closed the exhibit and attempted to release Yulelogs into the wild, he struggled to adapt. Accustomed to receiving treats from humans, he began chasing people with containers, thinking they held delicious fish. Concerned reports prompted the RSPCA to contact the Seal Sanctuary for assistance, leading to Yulelogs finding a comfortable and happy life at the sanctuary.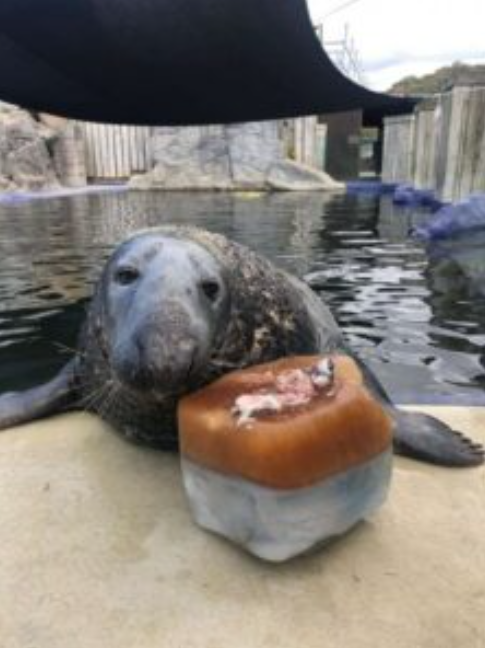 Yulelogs, appreciating his life at the refuge, was overjoyed to receive a special birthday cake. The plump seal beamed with excitement and delight, relishing both the tasty treat and the mental challenge it presented. The cake, designed as a puzzle, provided Yulelogs with a delightful task of figuring out the best way to access the hidden fish.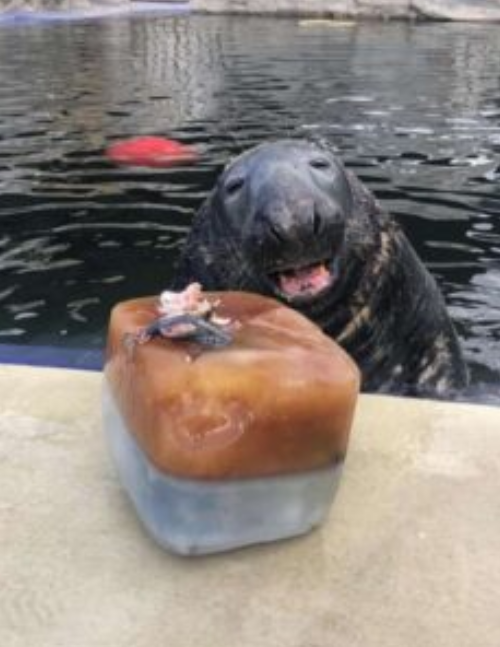 Described as a fantastic form of enrichment, the birthday celebration was a resounding success. Yulelogs, with a wide grin, reveled in the festivities, and the sanctuary staff noted the joy and excitement in his demeanor. This unique and enjoyable celebration marked Yulelogs' best birthday yet, leaving no doubt that he's eagerly anticipating next year's festivities.