It is very difficult to be without someone who meant a lot in your life.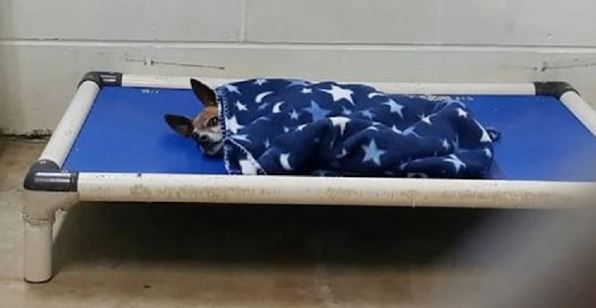 As hard as it is for us when our pet passes away, it is also hard for them when they are left without us.
They can also feel emotions like happiness and sadness.
This dog from the shelter must have felt the sadness when his owner passed away.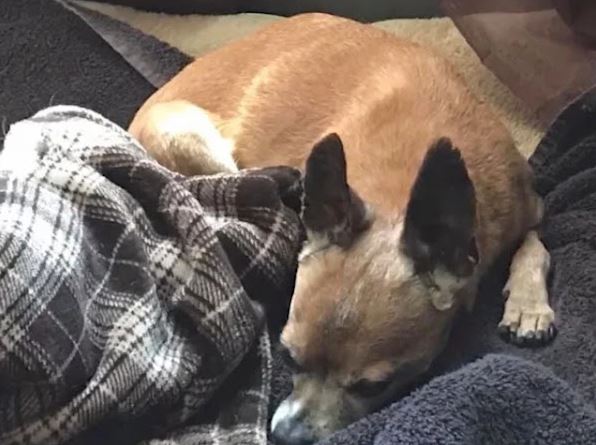 Scooter is a chihuahua who is very sad because her beloved owner has passed away.
They were together for more than 10 years, but then suddenly Scooter was left without an owner.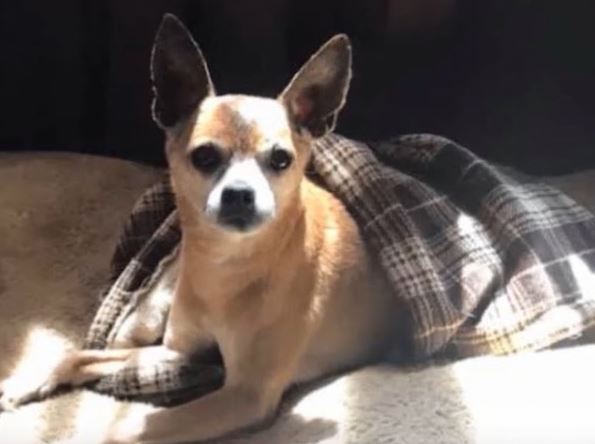 Given the amount of time they spent together, the two had bedtime routines.
It was up to the owner to tuck Scooter to sleep with his favorite star blanket.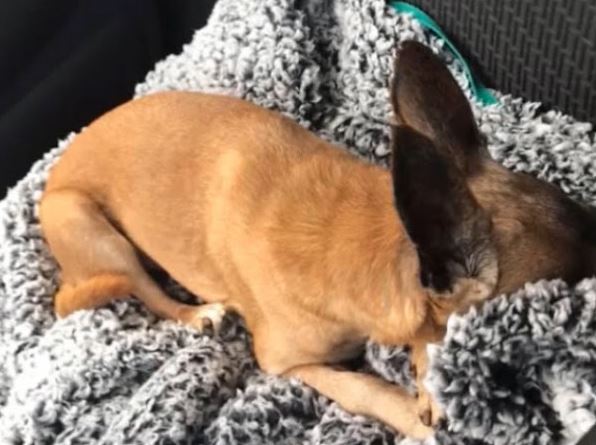 That way he was very comfortable sleeping.
Unfortunately, he was left without his owner. However, Scooter did not forget this old habit, and continued to do it in the shelter.
It's very touching to see Scooter wrapped in his special blanket crying.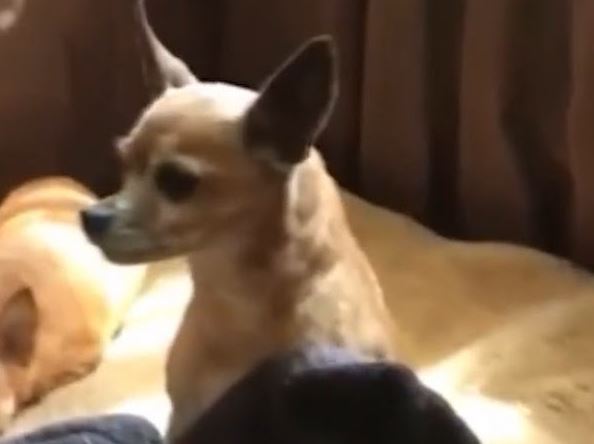 Scooter is 12 years old. Therefore, the Humane Society of Branch County felt that not many people would be interested in him.
Nevertheless, after these moving scenes, they thought that people would give him the opportunity to spend the end of his life in a warm family home.
Jan Nageldinger, the manager of the shelter, posted the photo on the internet, which made many people who saw it cry.
That's how a foster mother came forward who wanted this dog in her home.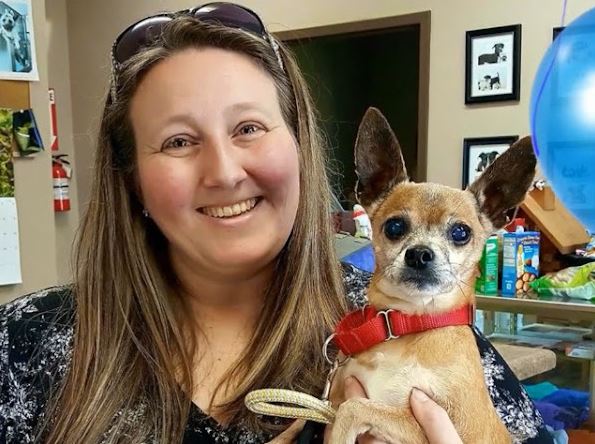 Jessica Lynn Howard told The Dodo that she, like many others, has seen moving scenes online.
As she says, at that moment she was lying on the bed with her husband, Tim, and when they saw that scene, they decided to go get that dog.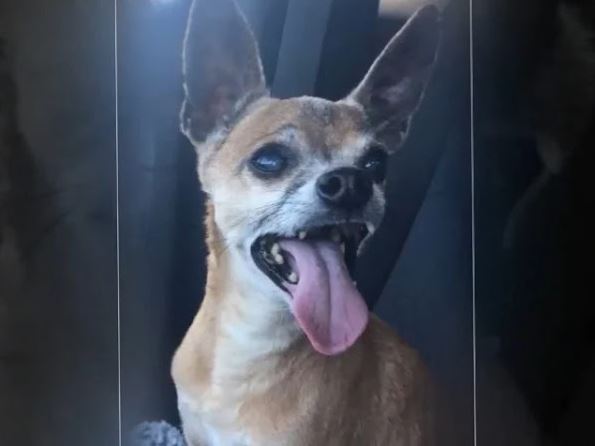 Scooter felt very well when the new family welcomed him into their home.
It didn't take long for him to develop good relationships with other family members.
We are very happy for Scooter that he will spend the rest of his life in a good family.
Source: Animal Channel