All animals are sweet and special, but Star and Denver are a duo you don't see often.
They and their mother were abandoned about three years ago in Louisiana.
The puppies soon ended up at the Helen Woodward Animal Center in California. There, the staff noticed that Star was a special dog.
Star was deaf and almost completely blind and couldn't do all the normal things that other dogs did.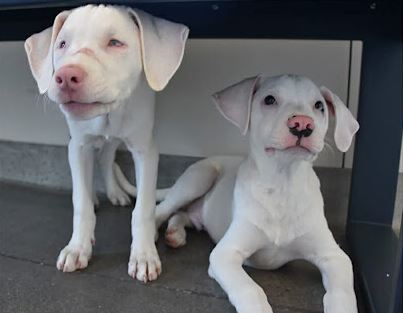 Regardless of everything, Denver was always by her side, her brother who helped her in everything she couldn't do alone.
Dora Dahlke of Helen Woodward said this was truly amazing. We can always learn something from animals.
Because of this inseparable duo, they could only be adopted by both of them together. That finally happened in June 2020.
Their new owners spent some time learning how to care for a dog like Star in order to provide her with the best possible care.
These two are a really special duo.
Source: The Animal Club