If you have a good heart, it doesn't matter what you look like or how big you are. With a good heart you will always try to help someone or save someone. In this case it was a Yorkie-Chihuahua-Poodle mix. She decided to save the little kitten that day. Yet her greatness played no part in that rescue. Kindness and a big heart played a major role here. Little dog Hazel was about 3 years old.
At the very beginning of her life, ie in just a few weeks, Monica Burks adopted Hazel. Monica decided to take care of this cute little dog. In addition to caring, she gave her all the love and tenderness she needed. The two live together in Abilene, Texas. Monica knew the dog was very good, but she didn't expect this. It was hard to believe that her Hazel would become a hero. Still, it happened.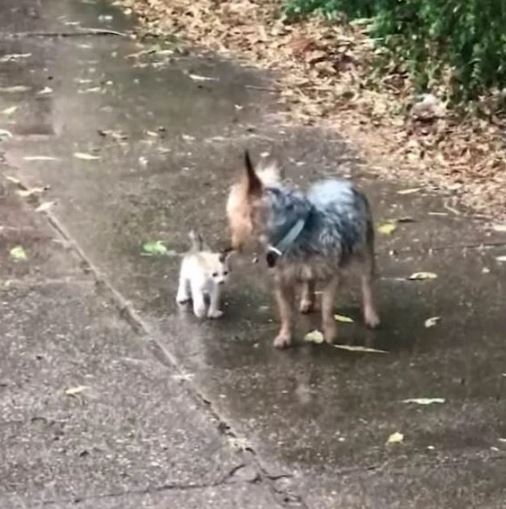 Whether the weather is sunny, cloudy or rainy, this dog loves to go for a walk. So Monica allowed her little friend to take a walk even though the weather was not overly nice. She assumed Hazel wouldn't be out for long just because of the weather. However, when she did not return home for a long time, Monica was a little worried. Probably all sorts of thoughts went through her head, as well as that she was lost. Fortunately, that did not happen. Little Hazel was actually in action to save the life of one cat.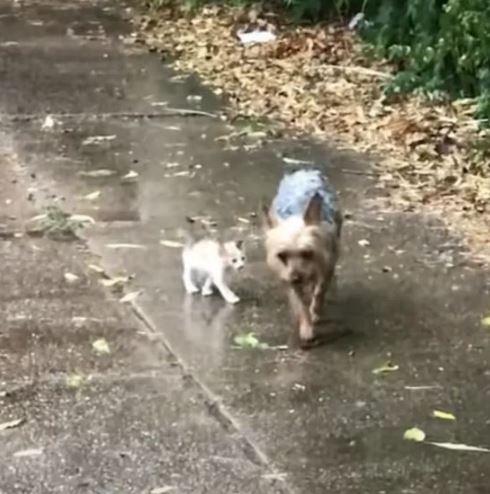 Hazel, who has an incredibly big heart, met a little cat on the street. She was helpless and alone. Then this adorable dog approached her and befriended her. After a while, Hazel decided to take the cat to her home. Monica was very surprised to see them so she filmed that moment. She couldn't believe what was happening.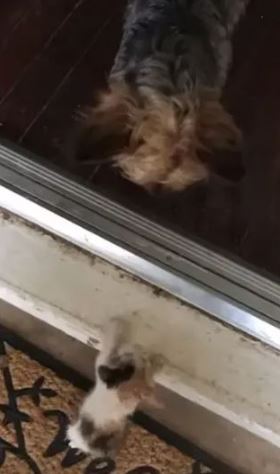 This cute and really too good dog showed us what love is. As Monica says, the maternal instincts of her dog were clearly seen in this situation.
Enjoy this beautiful moment:
Monica rewarded Hazel for her great good deed. There were a lot of treats in question. The kitten who was given a second chance at life that day now has his own home. Michael, Monica's brother, decided to take care of her. He decided to provide her with all the necessary care and love, along with, of course, a warm home. None of this would have been possible without Hazel.