A very sad and heartbreaking sight of the Kaavan elephant, known as the "loneliest elephant in the world" meeting another elephant, after a full eight years.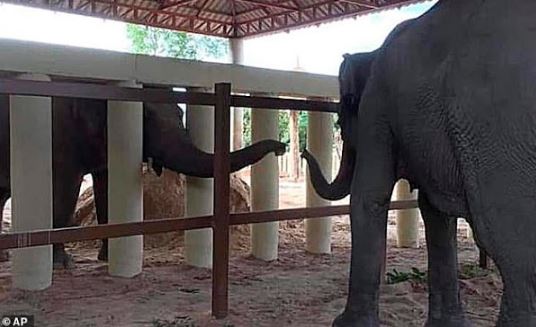 This elephant has a very sad story behind him, but his suffering comes to an end. After a long time, he was taken from Sri Lanka to a shelter in Siem Reap, where wildlife animals are housed in Cambodia. There, after a long time, this unfortunate elephant met another of its kind. This is a truly amazing and heartbreaking sight, given that we know what this elephant went through.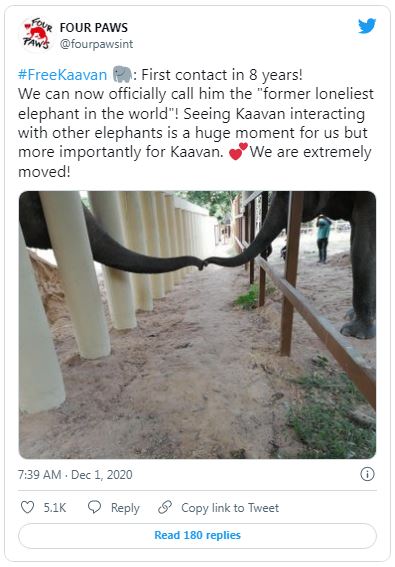 Martin Bauer, a spokesman for the group in charge of helping animals and which also moved this elephant to the shelter, said that this is a really big thing for Kaavan. It was his first contact with another elephant after eight years, which certainly means a lot to him.
Kaavan, 36, spent nearly 35 years at Maraghazar, a zoo in Islamabad, Pakistan. He was chained and had no easy life. They cared little for him, and his only happiness was Shaheli, his companion. But she left him eight years ago so he had to keep fighting alone in life.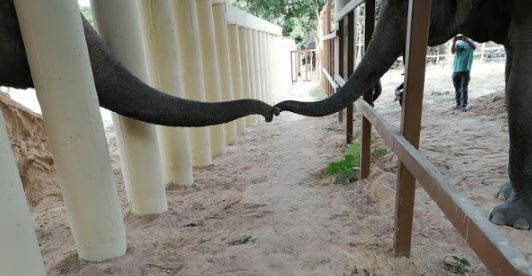 Four paws
After a campaign to help poor animals was launched 6 years ago, in 2016 to be precise, luck came to his life, because they succeeded in their plan.
🐘Kaavan's journey to freedom from captivity in Islamabad to Cambodia will be a 2021 @SmithsonianChan documentary ❤️ Help us build Kaavan's forever home 🏡 https://t.co/dzdl4Ew4gn 🙏🏻@ftwglobal #KaavansJourney pic.twitter.com/iTxdzfndNB

— Cher (@cher) November 27, 2020
After all the suffering he has endured, this unfortunate elephant finally has a chance to live a beautiful life with the other elephants.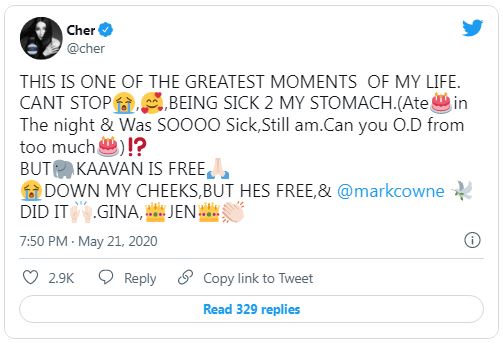 A Cambodian Environment Ministry spokesman said that as soon as this elephant gets used to and relaxes in his new home, he will be transferred to a reserve where there are about 600 Asian elephants who spend their days peacefully and quietly. This reserve is located in the province of Oddar Meanchey.