In case today is not your day, you are in a bad mood, you are unlucky, nothing good has happened to you, just watch this video and we are sure you will be at least a little better.
The little duckling had a flower on his head the moment he decided to go to sleep, which is why he delighted the internet.
An organic farm in Bundjalung Country, Australia, Mother The Mountain Farm is responsible for the fact that we can watch this video, because they were the first to publish it. After that, over 20 million people watched the video.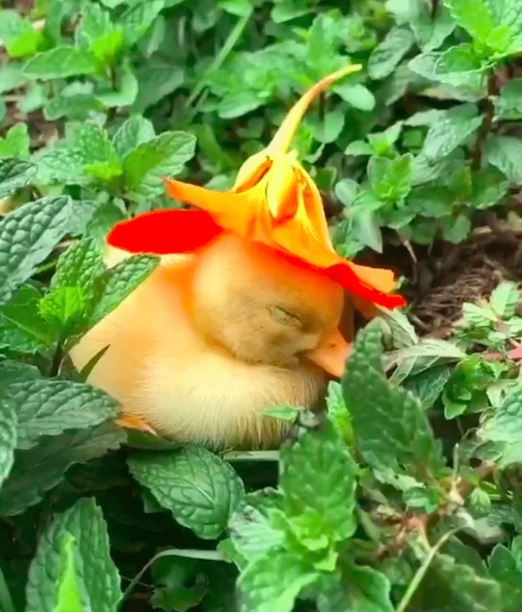 Julia and Anastasia Vanderbyl are sisters who take care of the mentioned farm where there are many such sweet ducklings for whom playing in their mint garden is something special.