The Bryant family from Calgary recently encountered an interesting sight and successfully recorded it.
A video showing a little bunny eating a snowman's carrot nose has been viewed many times. That video was also shown by news outlets such as CBC and NBC.
These people first thought that the bunny would kiss the snowman, but in the end it was not like that.
It seems that only the carrot was important to him. He ate almost the whole thing.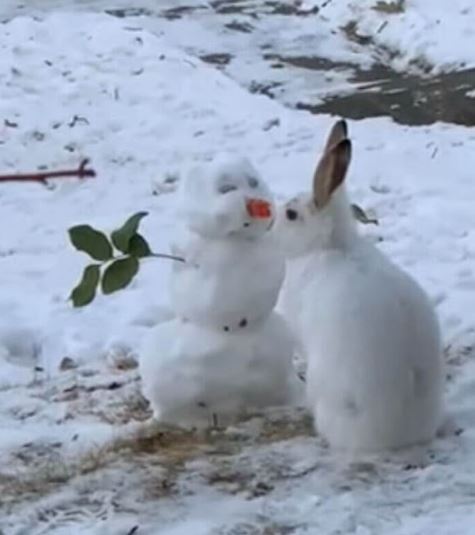 Watch the video that will surely brighten your day:
If you like this video, share it with your family and friends.
Source: Aubtu