Everyone already knows that dogs make friends very quickly. We often call them our best friends. This is no accident. Still, the reaction of a pet to a new family member is always eagerly awaited. It is interesting how quickly a dog and a child become friends. In this case, Goldendoodle and small triplets prove it.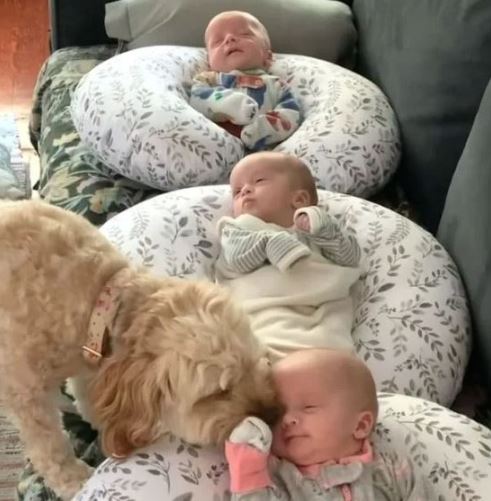 Lauren Barnes is the mother of these adorable triplets. She was especially happy about the birth of her babies. However, her husband and she did not know how their dog, Sunny, would accept it. But from the moment they first met, everything was clear. Sunny is also excited about the new family members, but is also acting protectively.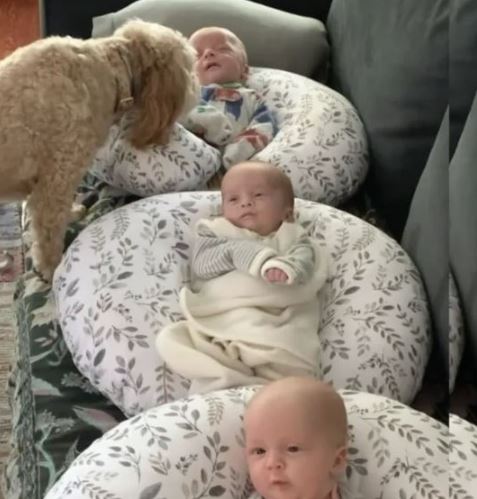 Sunny had no problem getting three babies to come to her family. On the contrary, she was very happy about it. She looked after each one and spent time with each one. Often when triplets sleep, this amazing adorable dog lies next to them.
It was clear to the mother of these babies how much Sunny had connected with them. So at one point she decided to film Sunny while taking care of the babies. Sunny comes up to them and checks them to see if they are okay. The video is really cute.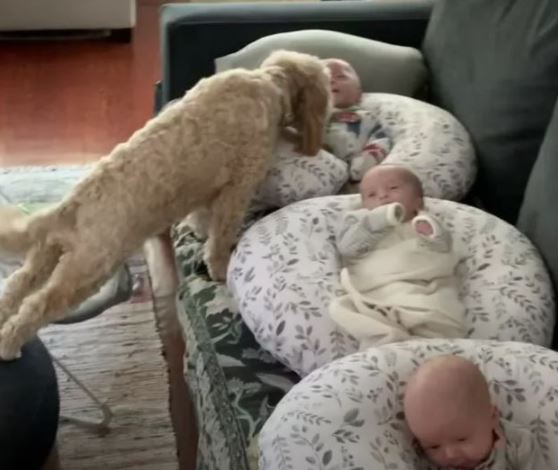 No wonder why this video won the hearts of people all over the internet. Truly adorable moments of dog and little triplets.
Enjoy the video: