In Maryland, one family was on a picnic, hanging out and enjoying themselves, and then they were joined by a really cute black bear.
On social media, Kaitlyn Nesbit posted a fascinating video showing the bear hanging out with this family.
He was hungry, but he waited patiently for his turn. Soon a man handed him a peanut butter sandwich from his hand.
Kaitlyn watched everything a little scared of everything, because it was all in Deep Creek, not far from the hut where her family is currently.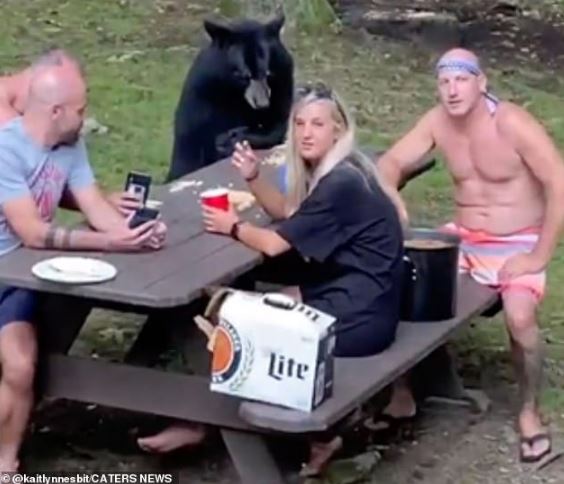 Everyone was still preparing sandwiches for this unexpected guest, acting as if he was one of them.
Nesbit's friends said the bear is always around and never makes trouble.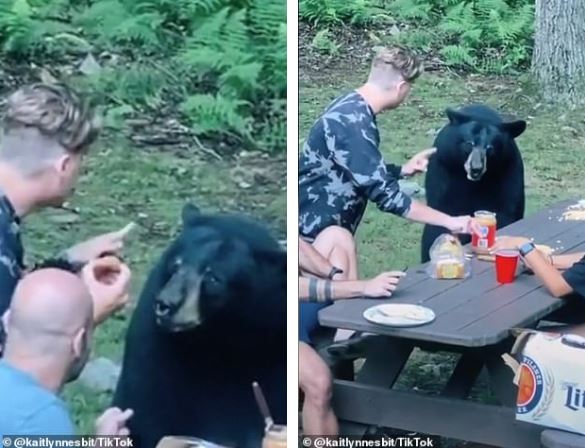 Some of this team were completely scared, and some were really brave and tried their luck. They were immediately told to be pretty calm so as not to upset the bear.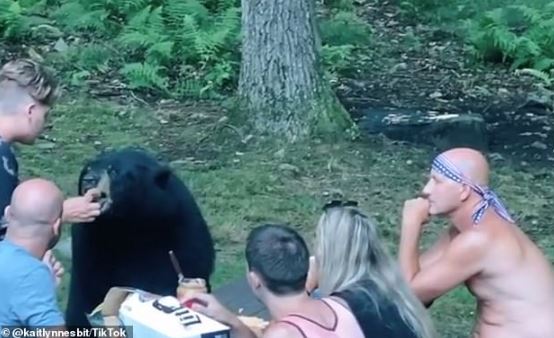 This sudden guest was nearby all the time because he was looking for food, and then he came across this nice group of four men and one woman. They enjoyed hanging out, eating and drinking, while the hungry bear stood by and waited for some food.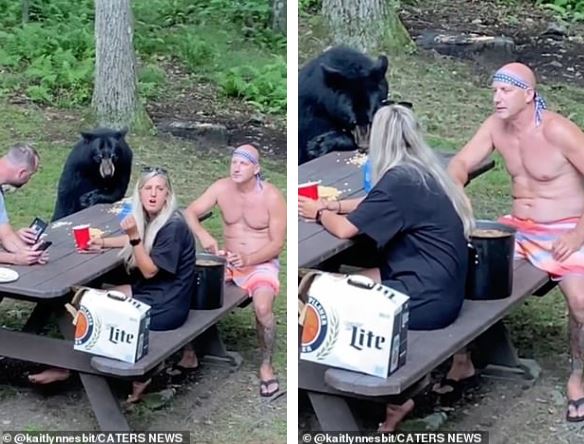 One man at one point took some bread and told the bear to wait because he was going to make him a sandwich soon. He said that just the way we say it to our dog or some other pet.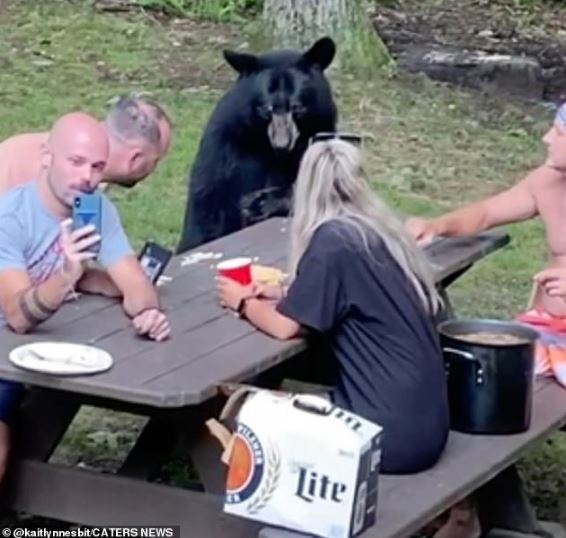 As soon as he maked a sandwich, the man approaches it to the bear, and the bear slowly and calmly takes it from his hand.
Soon this large, now fed, animal slowly and safely returned to the forest.