A scene was recorded when a small helpless sloth got stuck on the highway.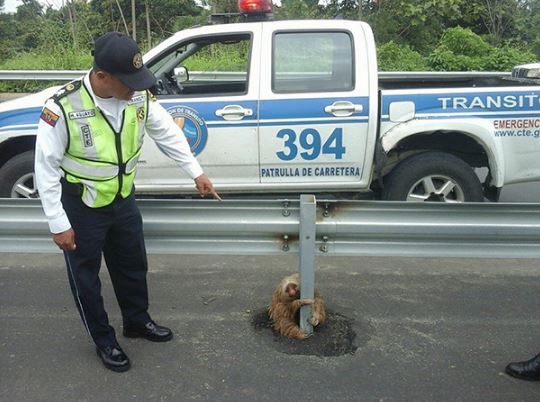 This happened in Quevedo, Ecuador, and then the local police came.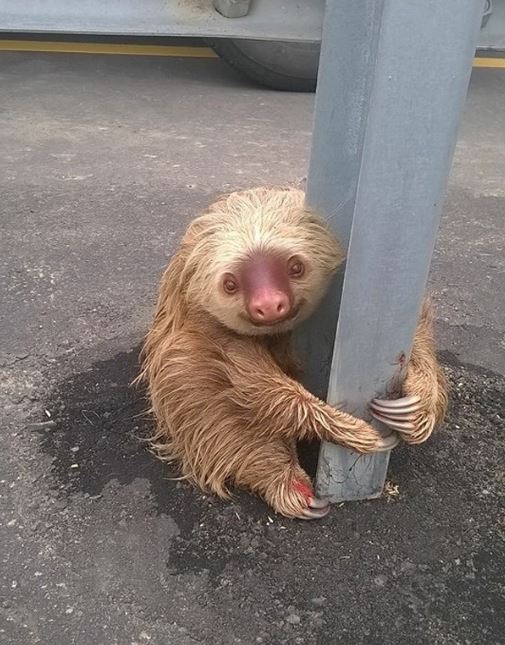 It can be said that this is perhaps the sweetest task of the traffic officials in Ecuador, who soon took the little sloth to the vet for an examination.
Everything was fine with him, so he soon got a chance to get back to his life in the woods.
We are happy that these scenes were recorded by the camera so we can all watch them with a smile on our faces.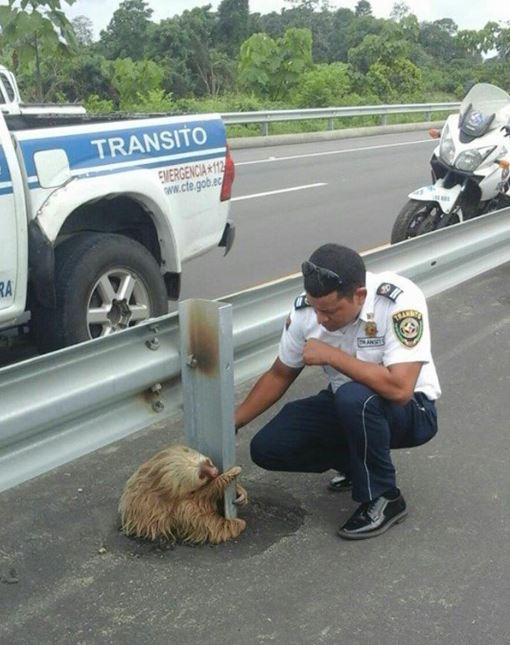 We sincerely hope that next time this little cute animal will be much more careful.