Once again we can witness an unusual friendship with a great deal of inspiration. This dog is blind, but he has a best friend with him, a cat. Although they were not very lucky because their owners took them to the shelter, everything ended happily.
Spike is an eight year old dog. He had complications with the cataract so his life was very risky. He was successfully rescued by a veterinarian, although he eventually lost his sight. But in his life came Max, a cat who is also eight years old. Aside from being best friends, Max is actually his vision.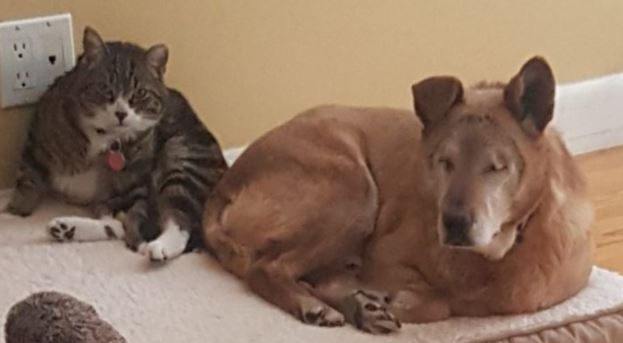 Saving Grace Animal Society
This duo had a very difficult life. Their owners abandoned them, so they stayed at the Saving Grace Animal Society shelter located in Canada, specifically in Alberta. Immediately upon their arrival, people were surprised by the relationship between the two. Whatever happened to them, they were next to each other.For CBC News, Amanda McClughan, who volunteers at the shelter, said Max gives Spike maximum support and a sense of comfort. Being able to feel and smell it helps it to be more relaxed and confident.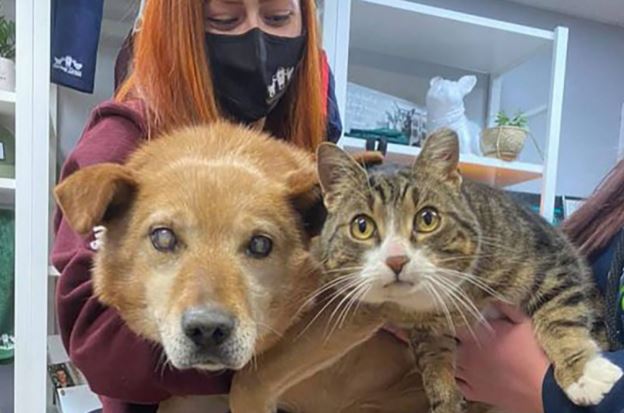 Saving Grace Animal Society
Everyone knew how much they meant to each other, so they didn't even try to separate them in the shelter.
They even tried to find a family to receive them together.
They also posted an interesting post on social media stating that they want to give them to family who will receive them together.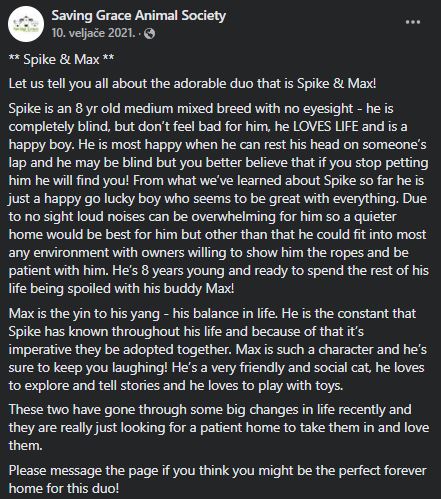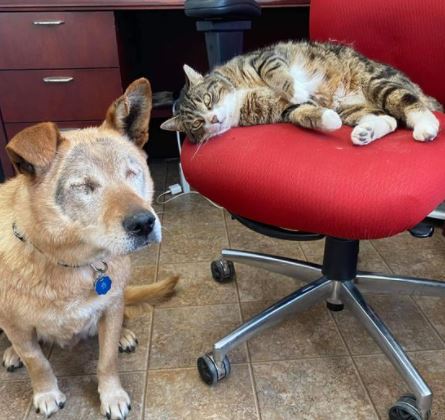 It took a very short time for people to go crazy for this post, and no wonder because it's really touching. People became interested in adopting these two, and soon found a suitable family for them. They wished them good luck from the shelter.
You can find and watch more about this inspiring story of the amazing duo on the social networks CBC Nova Scotia.