Thomas Dambo is an artist who creates amazing works of art from leftover construction materials and scrap wood.
In addition, he adapted them to the environment in which they are.
His artworks are truly impressive.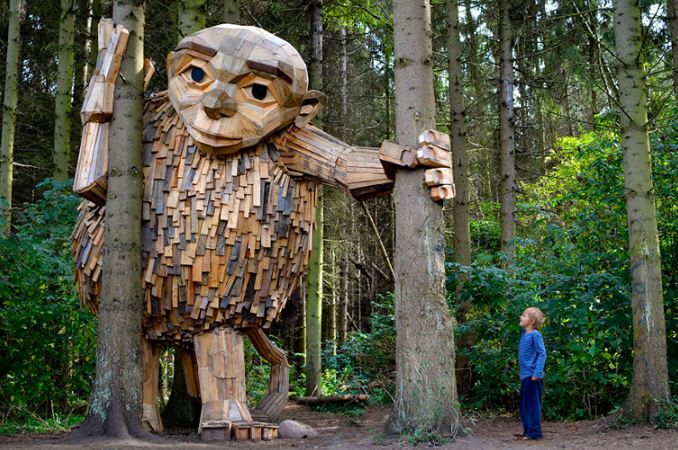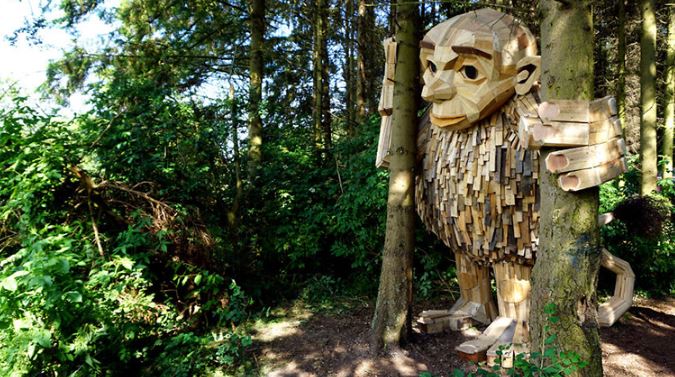 As he says, everything he built was helped by local volunteers. Because of this, each sculpture bears the name of one of the volunteers.
This artist attaches great importance to recycling.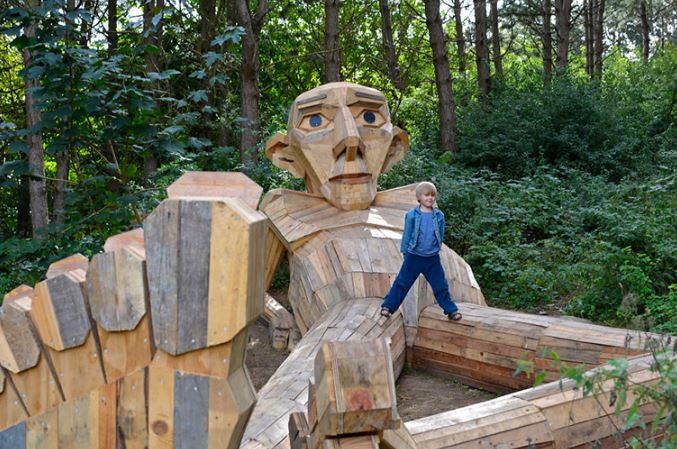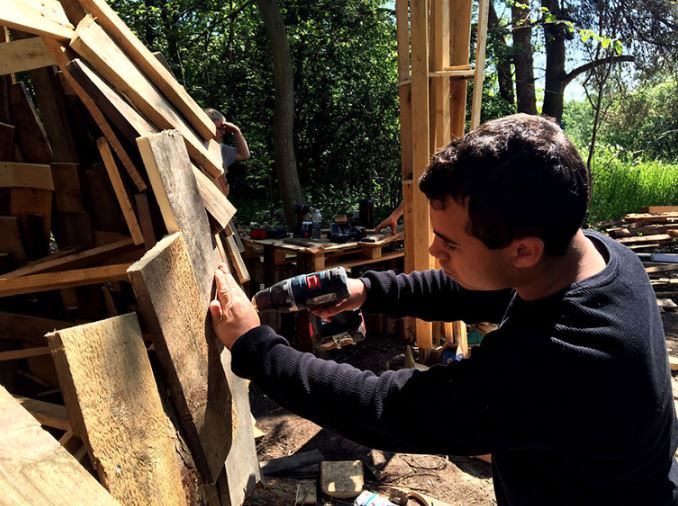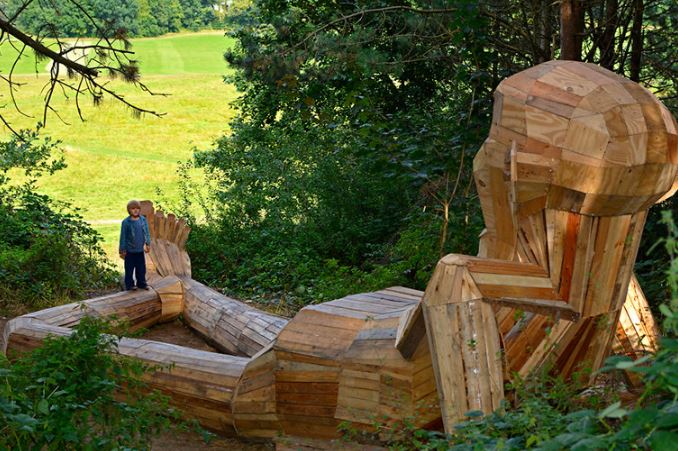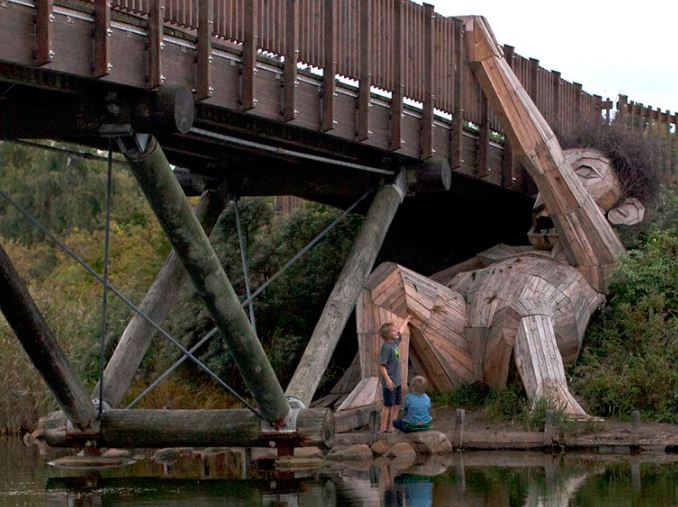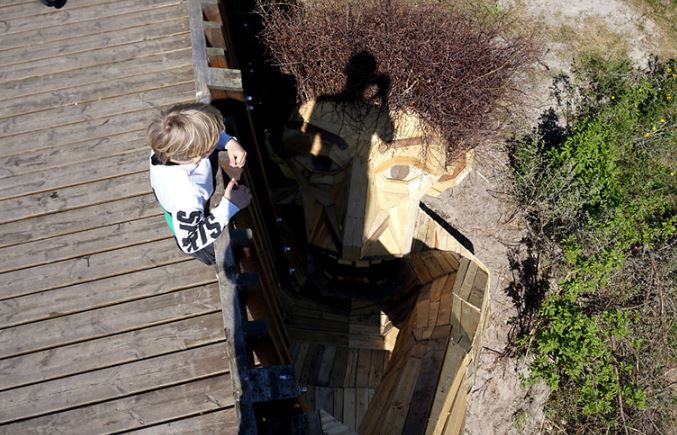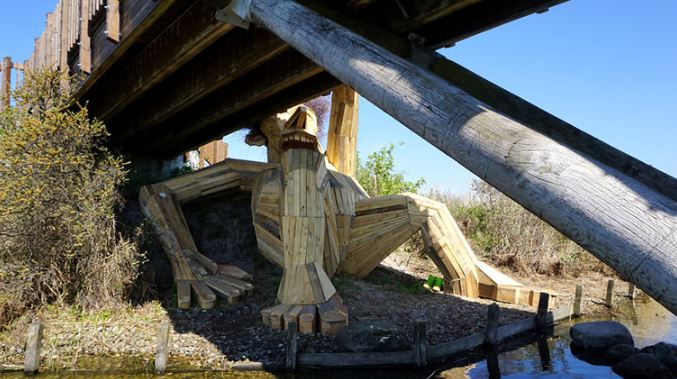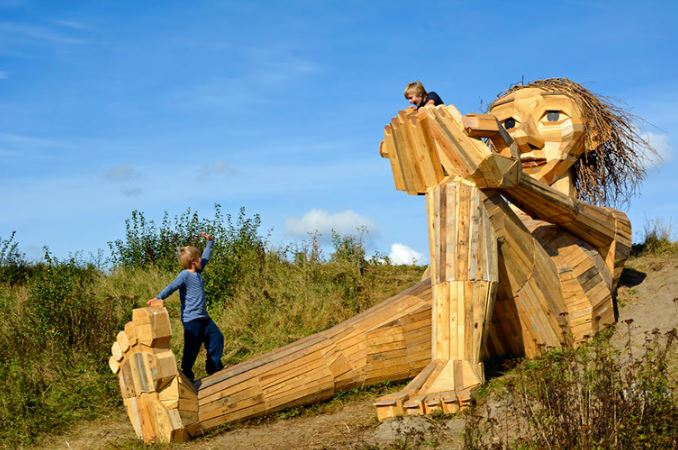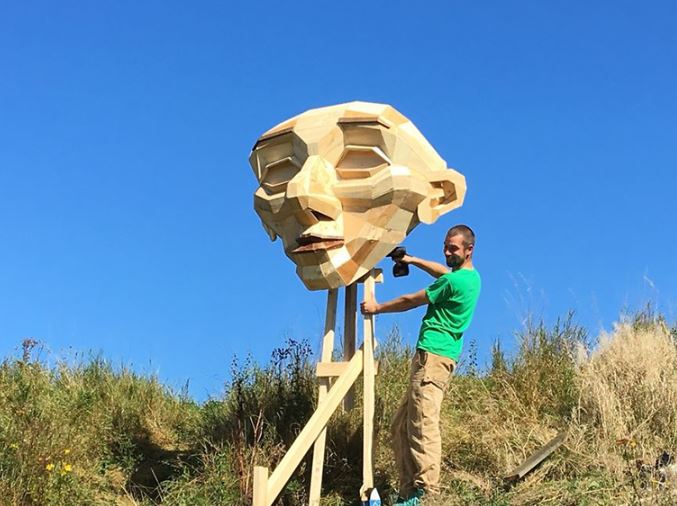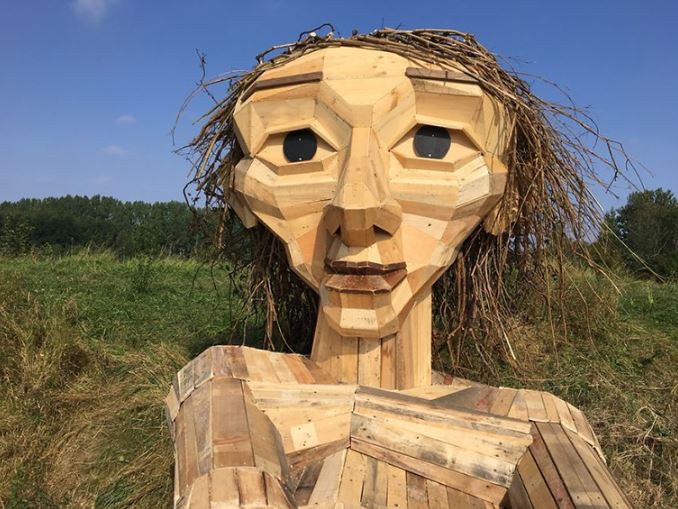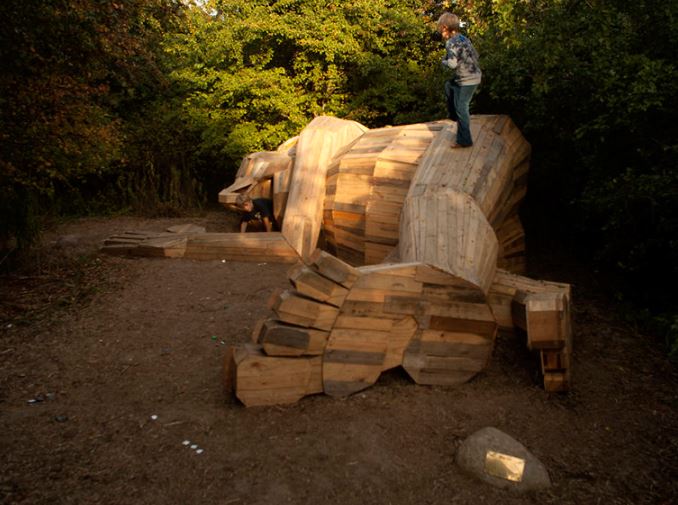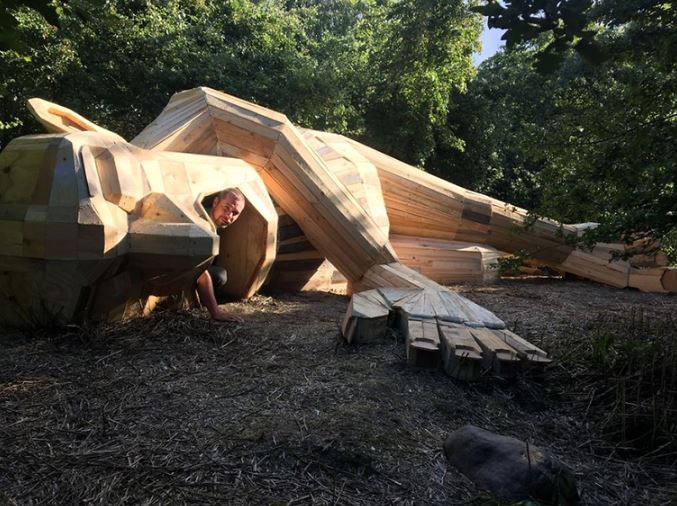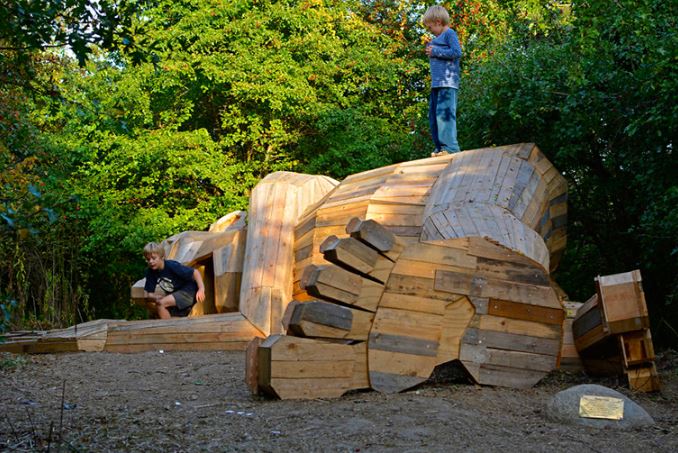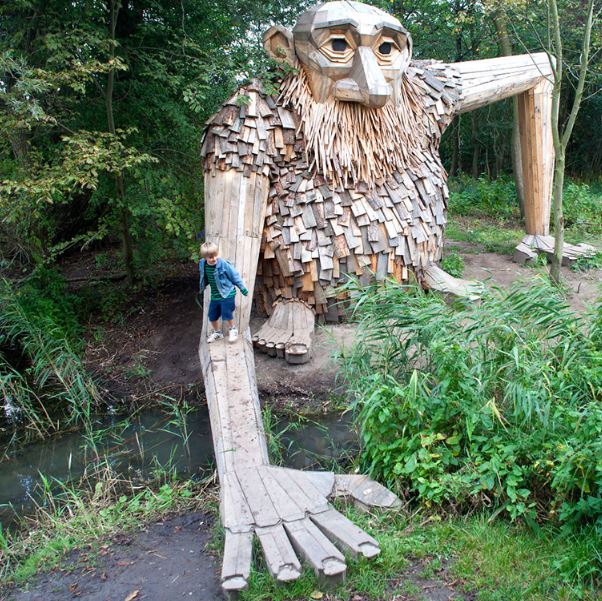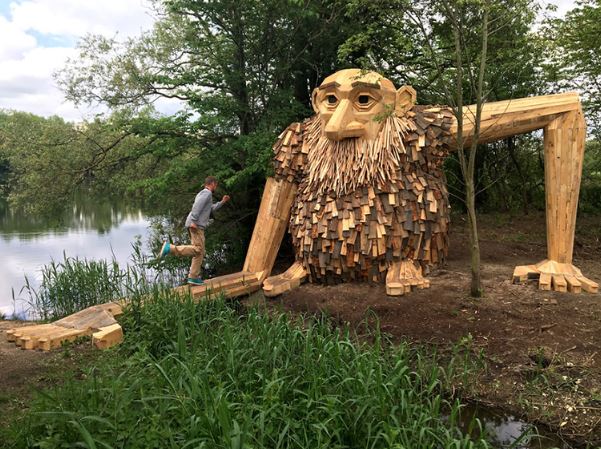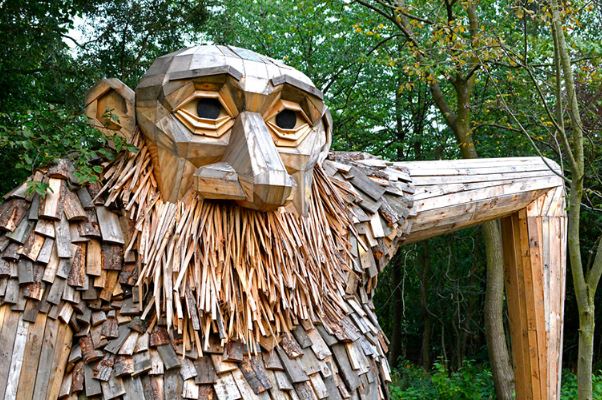 Next to each sculpture are instructions in the form of a song on how to find the next one.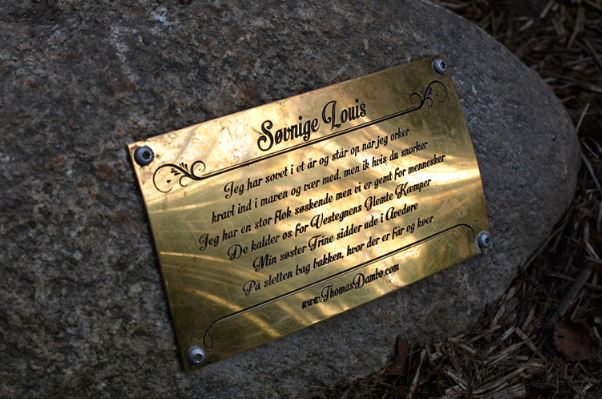 Recycled wood was used for these sculptures.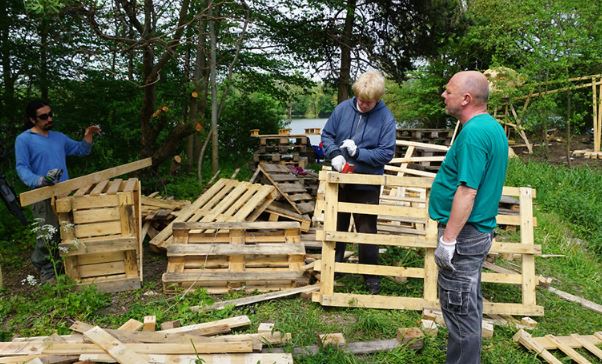 More information can be found on Thomas Dambo's website and his social networks.