Everyone has problems in their life, some bigger some smaller. This 11-year-old dog, named Sterling, has vision problems. That problem appeared in his life three years ago. The reason is glaucoma. Sure, it changed Sterling's life, but he had to deal with it. Lillian and Mark McKee are the owners of this dog. They did not know how their dog would accept the new difficult situation. For Sterling, this was probably a much bigger problem until Walker came along.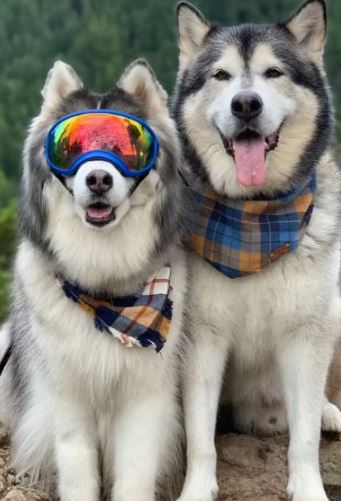 Lillian said it was a very difficult period when they found out about glaucoma. They tried in every way to go against it. It was simply not possible. Fortunately, Sterling got a new friend, Walker. This 10-year-old dog has aroused great positivity in Sterling. At the first meeting, the two immediately got along well. That's why Walker becomes Sterling's guide. Walker meant a lot to Sterling. It was easier for him to bear all the sadness with Walker.
Sterling is a Siberian Husky, and his guide and friend Walker is an Alaskan Malamute.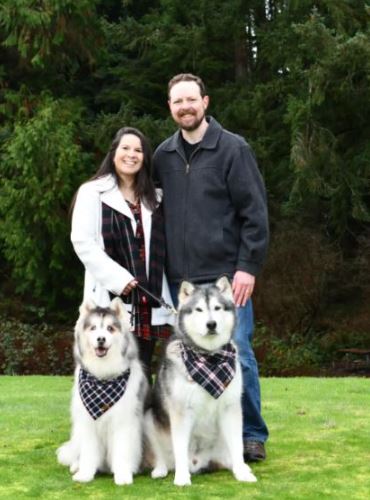 Lillian and Mark said Sterling likes to go to the beach and run and walk. These are actually very important things. They helped him overcome this difficult situation. When he had his first operation, it was really hard for him. It was these activities that gave him happiness and a quick recovery. Walker is always by his side and is in the mood to play. As the owners say, sometimes it seems to them that Walker is not even aware that Sterling is not seeing.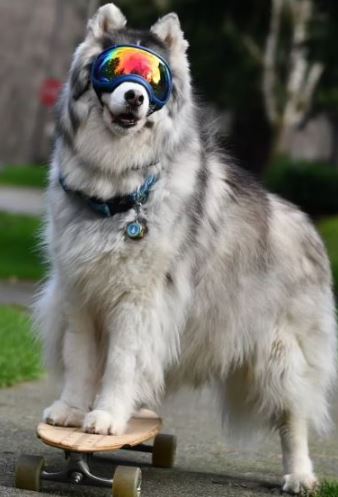 Walker is not only a dog that helps Sterling officially, he is also his life friend. He guides him through life and helps him whenever needed. She hangs out with him all the time, eats with him and sleeps with him. He is very positive and energetic, which affects Sterling incredibly well, who really deserved all this happiness he has now.
Lillian believes that the key to his happiness is that he has someone to follow through life. She also said she hadn't thought about Walker becoming part of their family until one point. It was a moment when its former owner could no longer be with him. Then Lillian brought him into her family.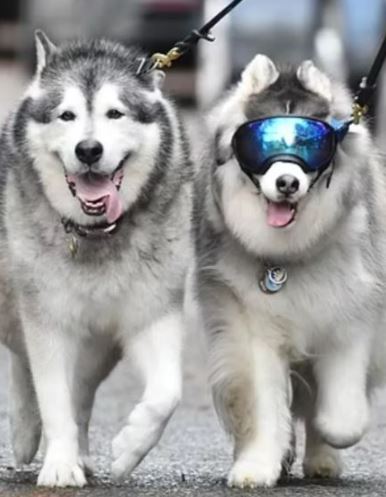 Sterling must wear goggles so that the strong sun does not reach his eyes. He and his friend are constantly together. That is why it is a mistake that only one of them wears glasses. Given that, Walker also got his ski goggles.
You can follow this unusual, adorable dog couple on their Instagram profile every day.