This good man came to help the helpless little moose get back to his mom. This baby failed to overcome the fence, so the Samaritan came and saved her. This happened in Anchorage, Alaska.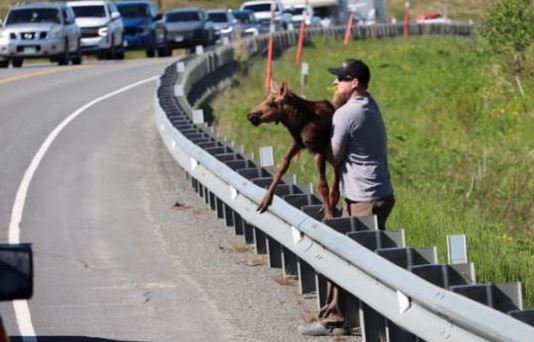 Joe Tate was fishing and on his way back he found a big crowd on the highway. At first he didn't know why this was happening, but then he saw a little moose baby trying to cross the road. This was very difficult for her because of the protective fence. The mother of this little moose managed to cross the road, but for the baby it was impossible.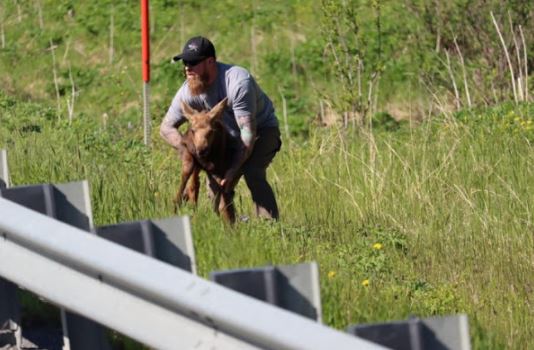 About 30 minutes passed, but nothing happened. Then Joe approached and helped the helpless animal to be with his mother again, who was expecting her at any moment.
Tate told KTUU that the animal was quite young and tired. He also said he was aware that he was not expert at rescuing, but he still knew roughly how to save an animal and did his best to succeed in it.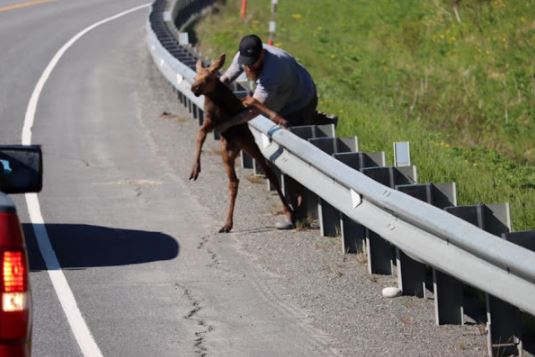 Fortunately, everything ended well, but still too close an encounter with such animals can end badly for both man and animal. Tate had been in the army for over 15 years and simply felt he had to save this helpless animal. Dave Battle, an Alaska Fish and Game biologist, told KTUU that this case was successful, but it is better to invite people who are professionals in this business.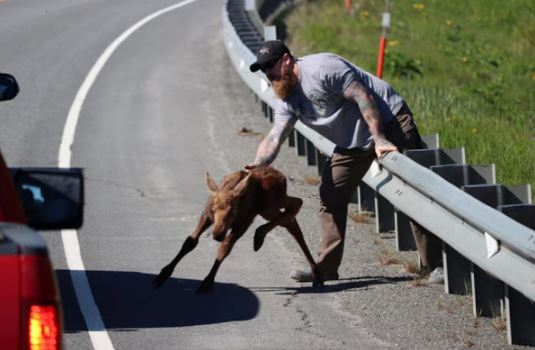 Andrea Bock saw and recorded all this, and finally posted it on social media.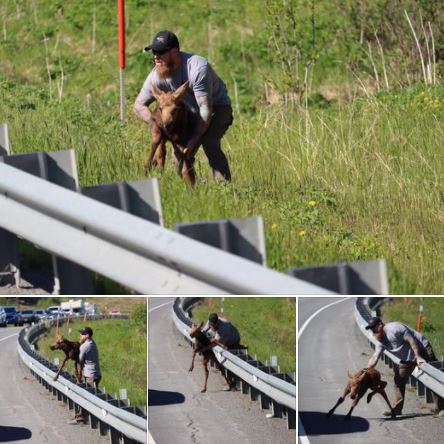 People were delighted with the gesture of this hero.
More information about this event can be found on the social networks of Andrea Bock.