Bjarni is a dog who had a really hard life. This unfortunate dog only had half a nose. He was eating and breathing very hard.
When they found him on the streets of Huntsville, they took him to a shelter.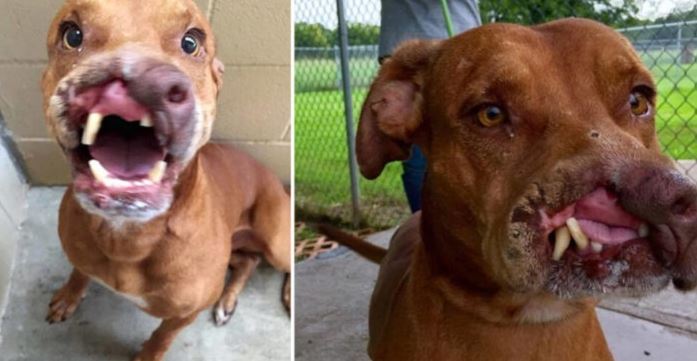 It soon became known that this dog has a family that no longer wants him.
Then they contacted St. Francis' Angels, an organization from Texas that deals with helping dogs like Bjarni.
Anne Graber is the founder of this organization and as she says she wants with all her heart to make this dog's life more beautiful.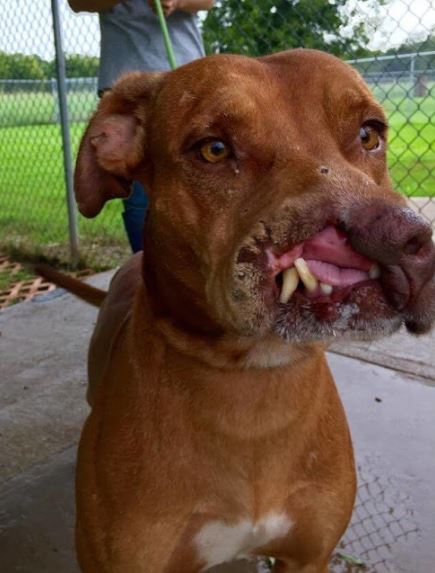 Although this unfortunate dog had a very difficult life, he still has faith in people.
He probably got his injuries from other dogs.
Gulf Coast Veterinary Specialists attempted to fix this dog's muzzle.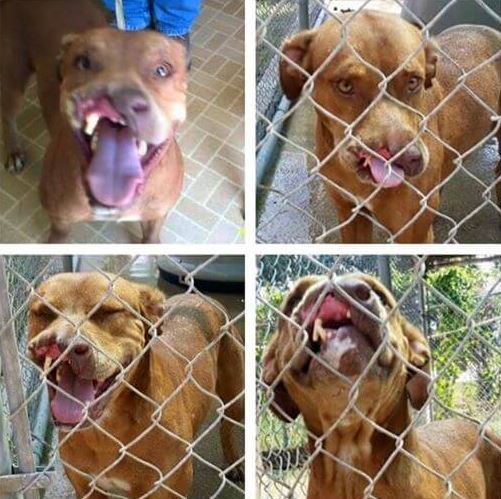 Dr. Jason Balara is responsible for that process. Now Bjarni has a much nicer life because she can eat and breathe much easier.
The operation went very well and now he is resting a bit.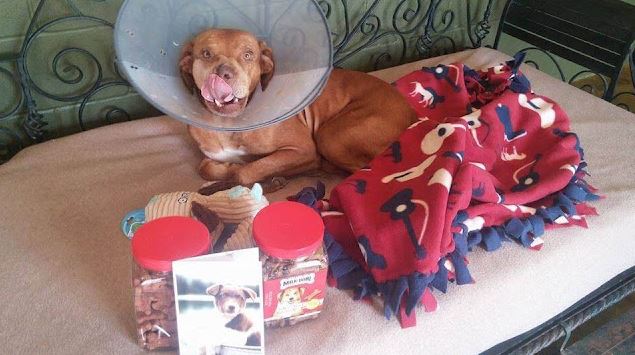 All this dog needs now is a family that will provide him with love and care.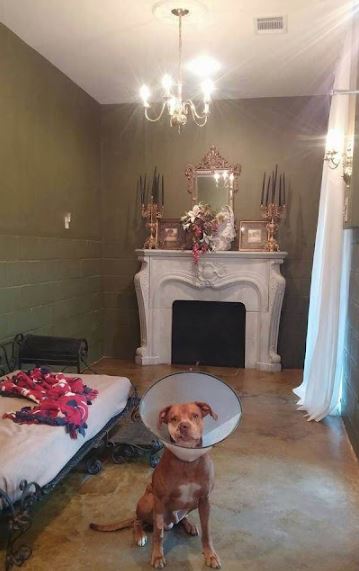 It is truly incomprehensible how someone could do something like this to a dog. Fortunately, there are big-hearted people who did not give up on him.
We want this dog to live a very nice life in a family that will love and care for him.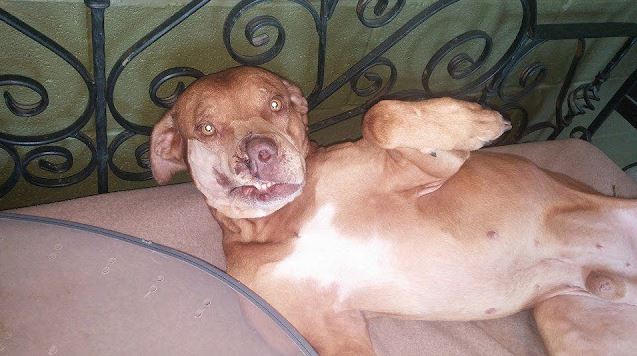 There are certainly more dogs like Bjarni, and we want the way they are treated to change.
Share this story so we can all spread awareness together.