Thanks to wonderful people, the dog that was found chained to a tree is doing much better now.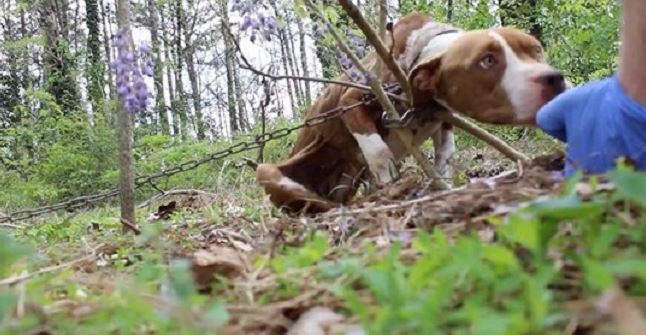 Officer Nick from Fulton County Animal Control, Georgia found this dog after receiving a call.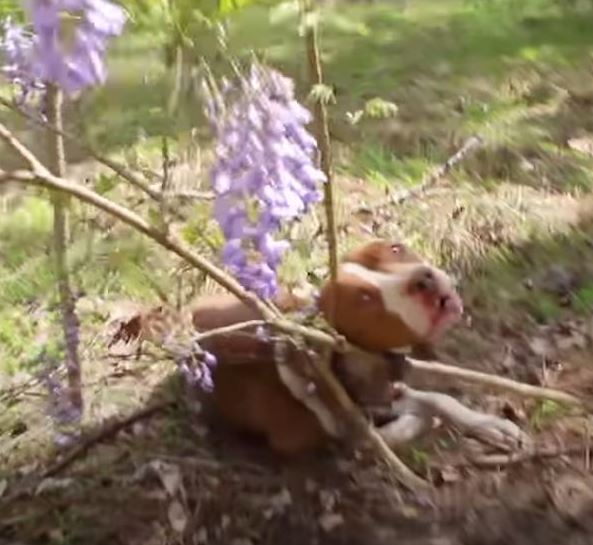 The unfortunate dog was quite injured by the chain.
Happiness was immediately visible on her face when she saw the man.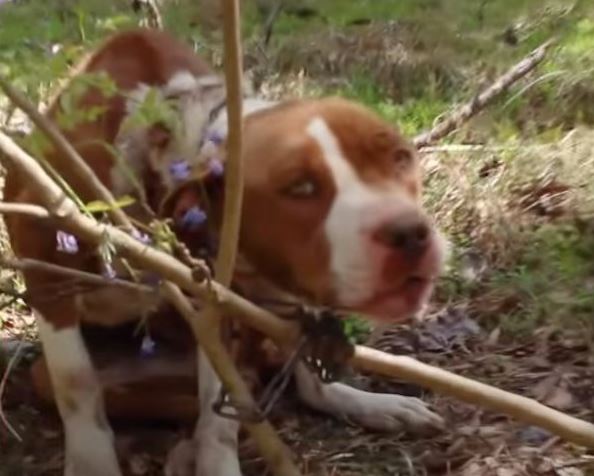 More than anything, this dog just wanted to be free at that moment.
She was constantly wagging her tail, and the desire for freedom could be seen in her eyes.
Nick fed her and calmed her down before he could free her.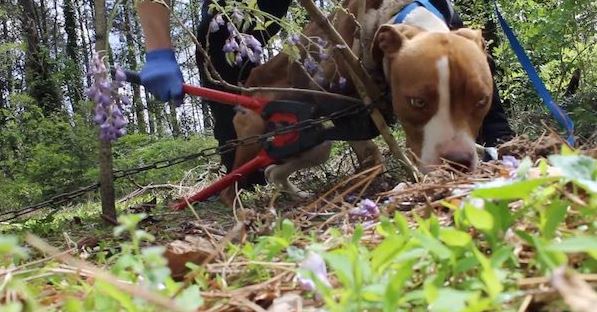 When she arrived at the shelter, people at the shelter heard from Jason Platt, who founded Friends To The Forlorn, a pit bull rescue organization.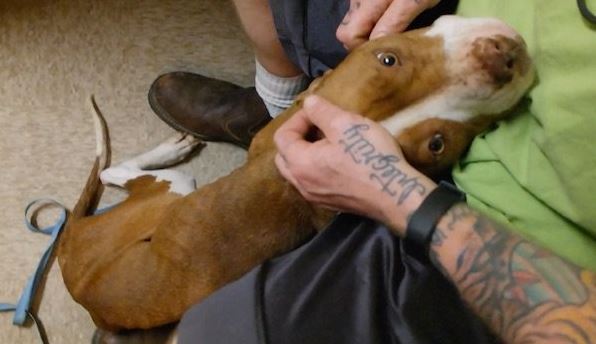 Jason soon took her to treatment where she was recovering.
Zoe was very happy then.
After some time, she found a forever home where she received a lot of love and care.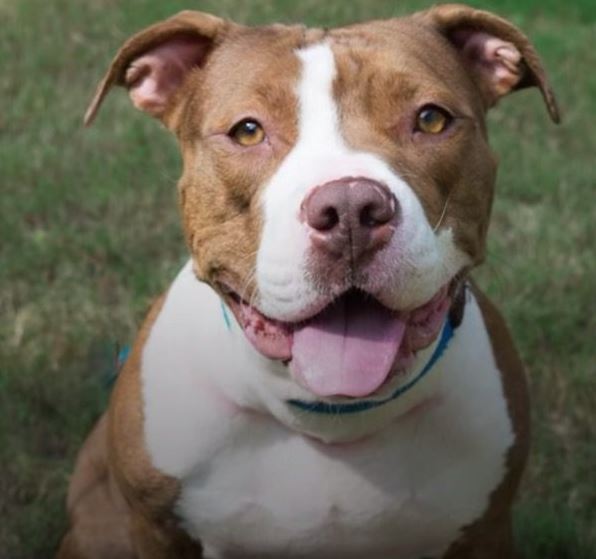 Zoe sent a beautiful dog who unfortunately had a difficult past.
Now she is happy in her new family and that is the most important thing.
Watch the transformation video: