Thanks to the courageous actions of Joey Wagner, a Pit Bull puppy battling mange in Nova Scotia has been given a second chance at life.
Joey Wagner noticed the distressed condition of the young pup and acted swiftly, rushing him to a veterinary clinic for immediate medical attention. His quick response played a pivotal role in ensuring the puppy's survival.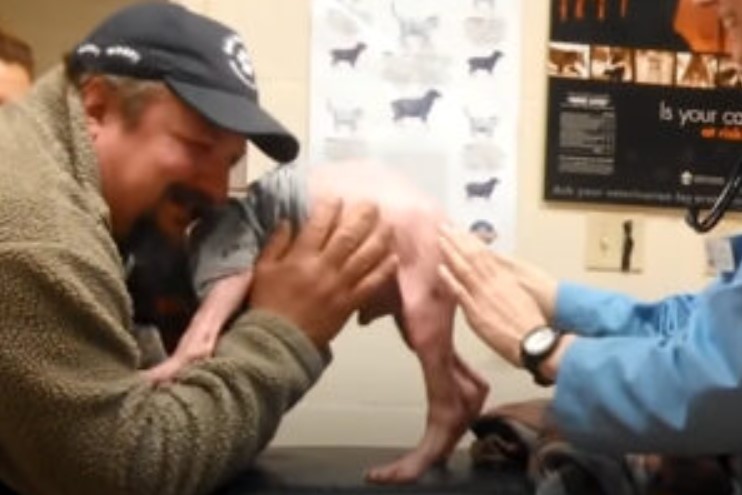 The medical team, recognizing the exceptional circumstances surrounding this rescue, decided that Mojo, as the pup was lovingly named, couldn't be placed through the typical adoption process. Instead, they sought out a special individual who would be willing to provide Mojo with the care and love he so desperately needed.
It was abundantly clear that Mojo had already captured the heart of this extraordinary person.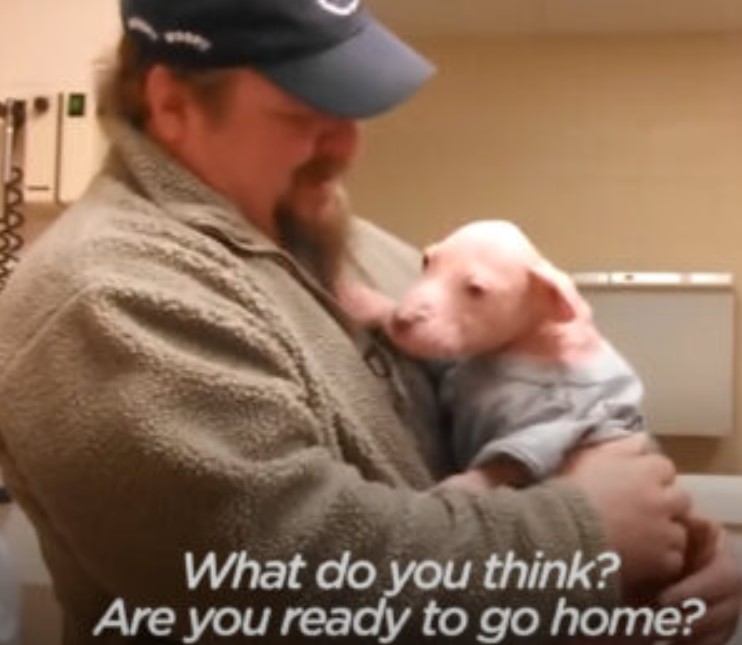 When Wagner paid a visit to the clinic to reunite with Mojo, their connection was undeniable. The joy in Mojo's eyes upon seeing his savior again was truly heartwarming.
Mojo, now a thriving 3-year-old, enjoys a happy and healthy life in the loving care of Wagner and his family. Reports indicate that Mojo receives exceptional care and is surrounded by affection.
Take a moment to view the video below and consider sharing this heartwarming story with a friend or family member. It serves as a touching reminder of the incredible impact one person's heroism can have on the life of an innocent and deserving animal.
Source: iHeartDogs